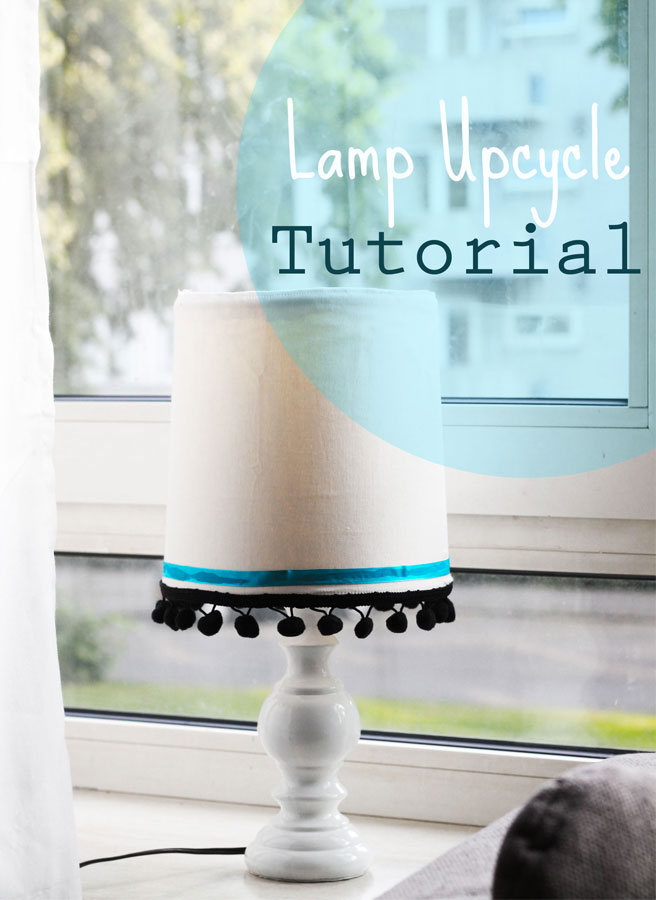 Here is a fun and easy tutorial on how to restyle an old lamp. Your lamp can transform in any style you like with just a few simple steps!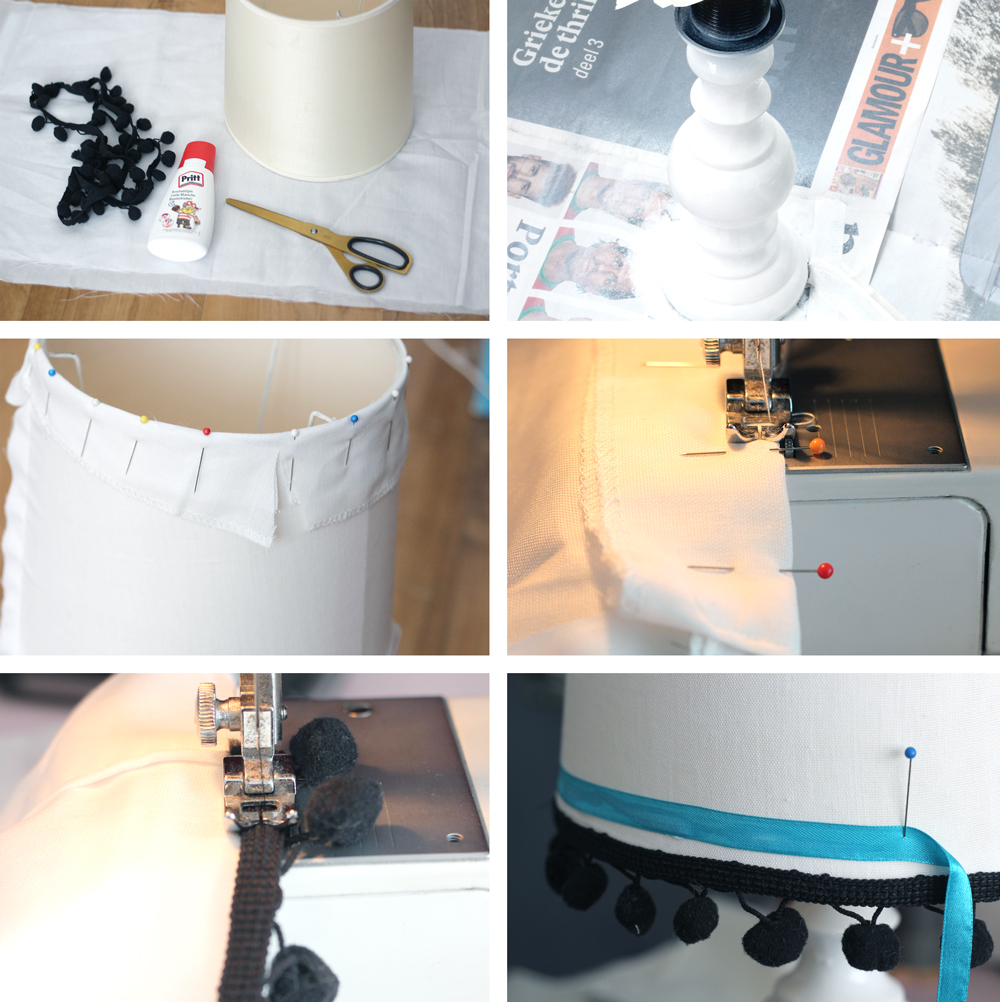 1. Take the lampshade of the lamp. Put down some newspaper and use painterstape to protect the wire and the inside of the lamp.
2. Spraypaint the foot of the lamp. I used a glossy white spraypaint.
3. While the foot is drying, you can upcycle the lampshade. Get a piece of fabric, pompomp ribbon, regular ribbon, glue and some scissors.
4. Wrap the fabric around the shade. Fold a piece of the fabric to the inside and pin it. Make sure it's tight around the lampshade.
5. Do the same with the top and bottompart of the fabric.
6. This is what it should look like, Make sure that you don't attach it to the lampshade, you will have to be able to remove the fabric in order to sew it.
7. Take the piece of fabric and sew the pinned parts.
9. Sew the pompom ribbon to the bottompart of the fabric. Put the fabric back onto the original lampshade.
10. Take some glue and glue the regular ribbon about 50 mm above the pompom ribbon.