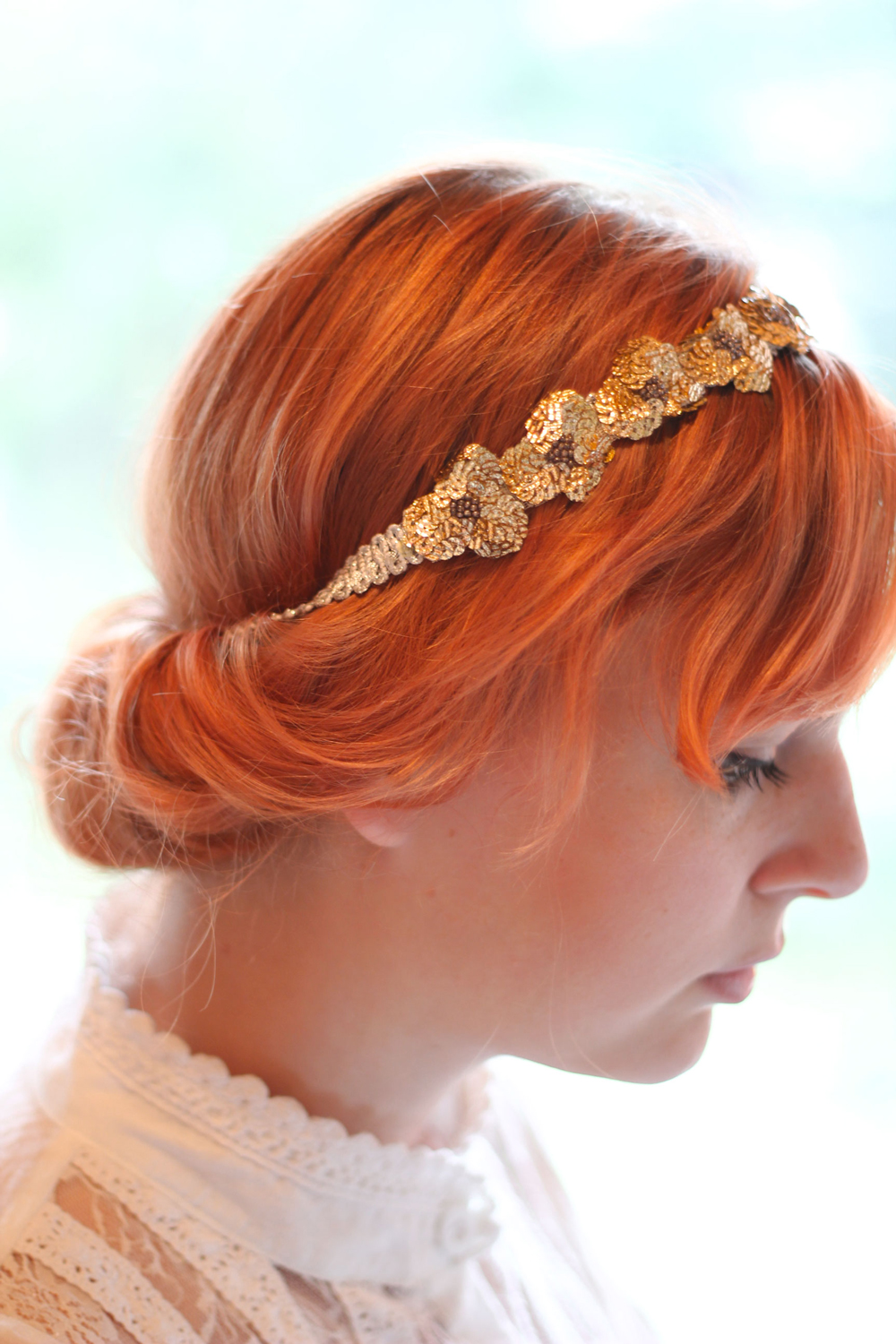 I always seem to be focussed on my outfits, and can forget sometimes that there are a lot of fun ways to dress up your hair to! This is why I decided to make a headband. My head is a bit small and elastic bands seem to be sliding right of my head. So I made a headband out of a ribbon, that you can just tie around your head. Here is my tutorial, Have fun!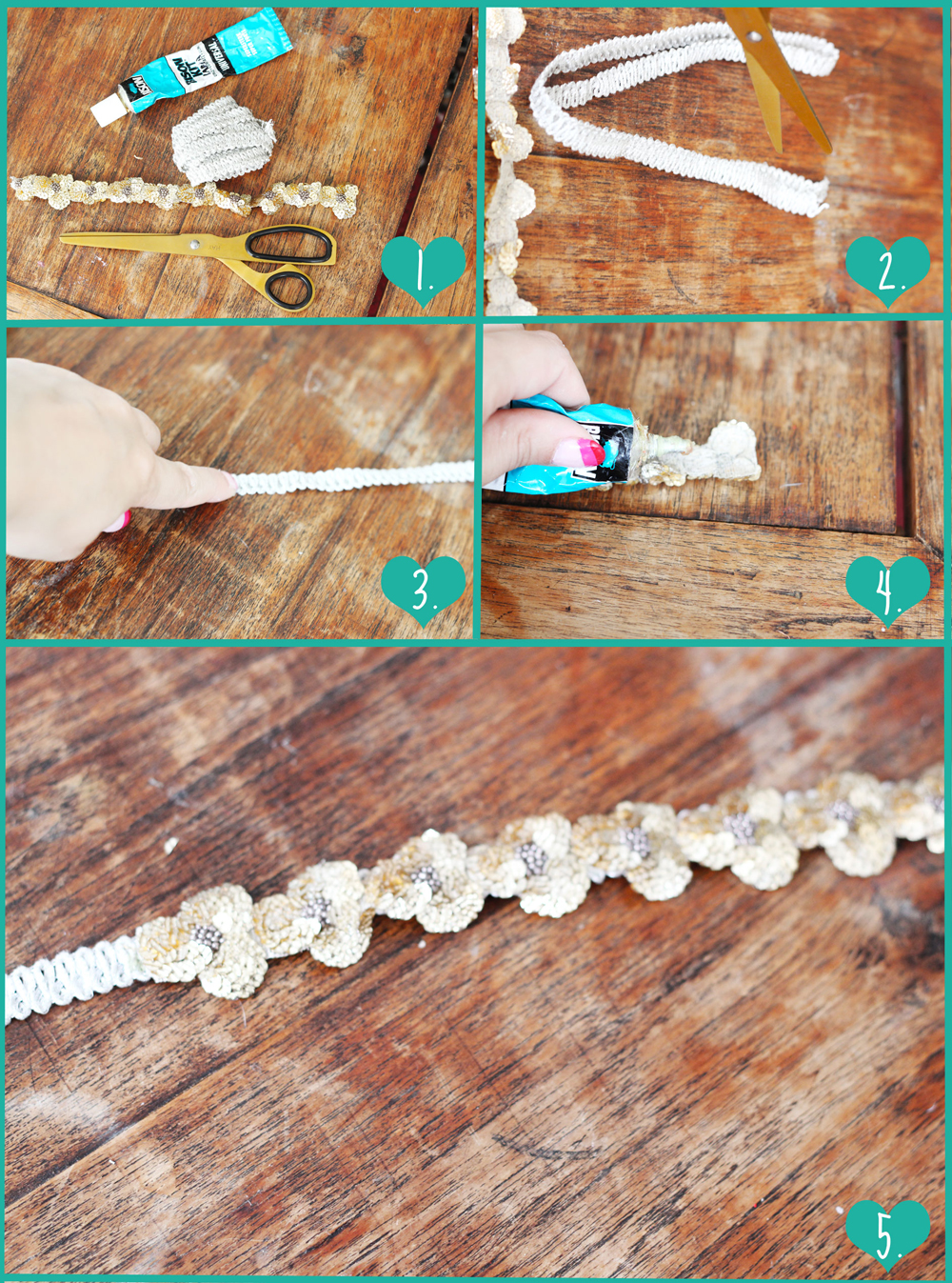 1. Get your supplies: Glue (I used multipurpose glue from Bison Kit); A ribbon that is long enough to fit around your head, with an extra couple of cm's; Something to decorate your ribbon with; a pare of scissors.
2. Cut the ribbon in the desired length. 
3. Find the middle of the ribbon and choose where you want to put you're decoration.
4. Glue the decoration onto the ribbon and let it dry.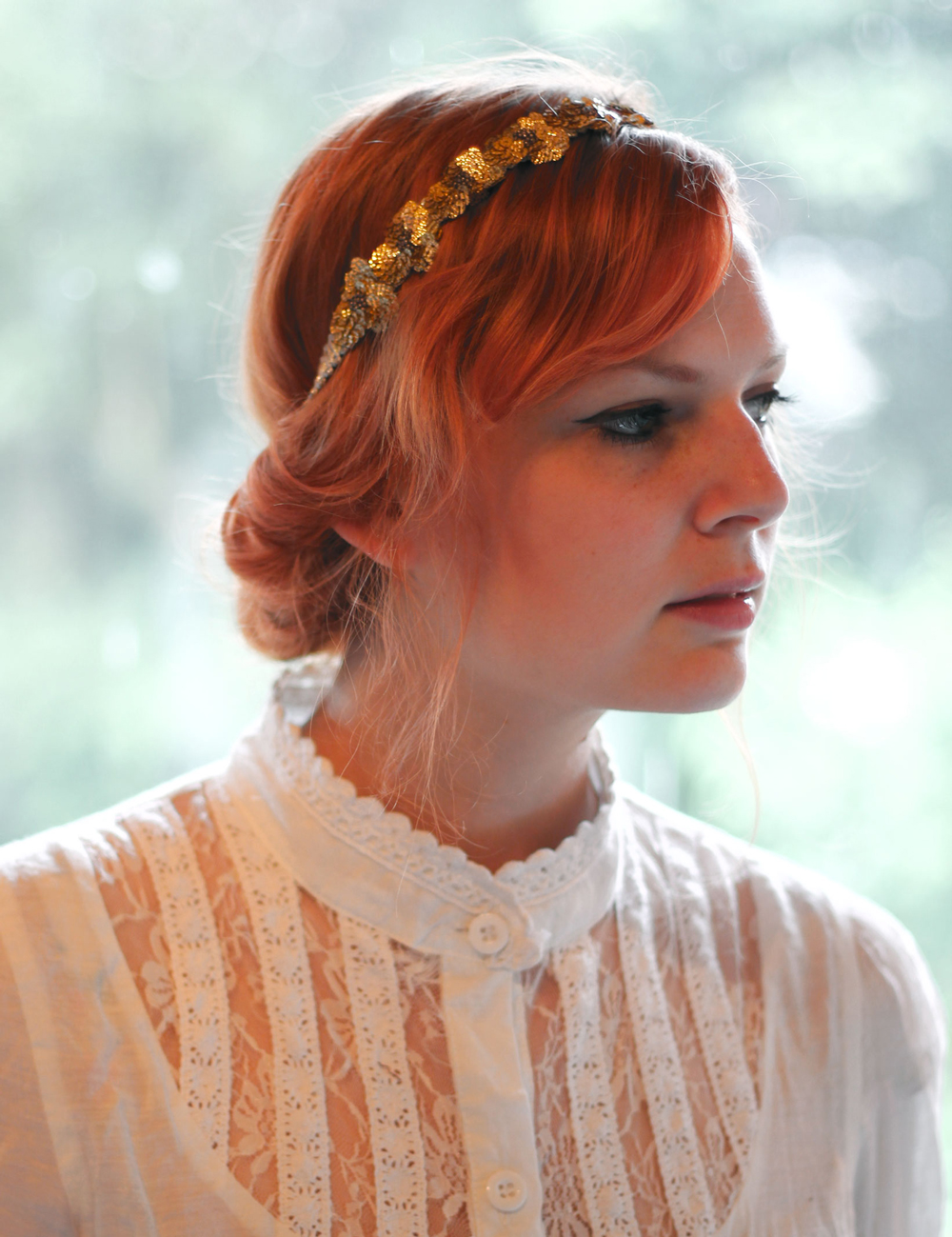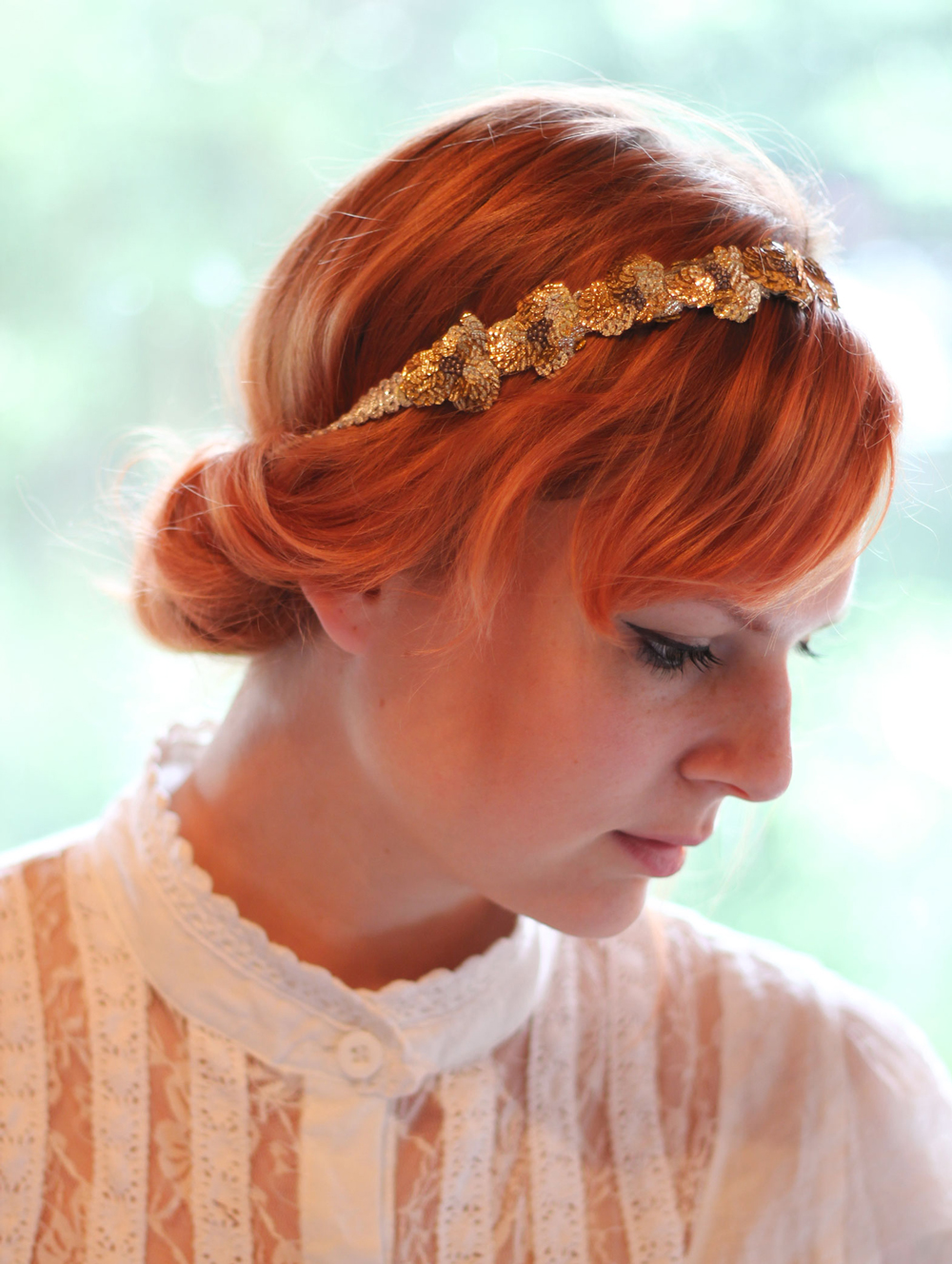 Curious on how I made this matching vintage hairdo to style the pretty headband? Take a look at my blog tomorrow and very soon you will find out!