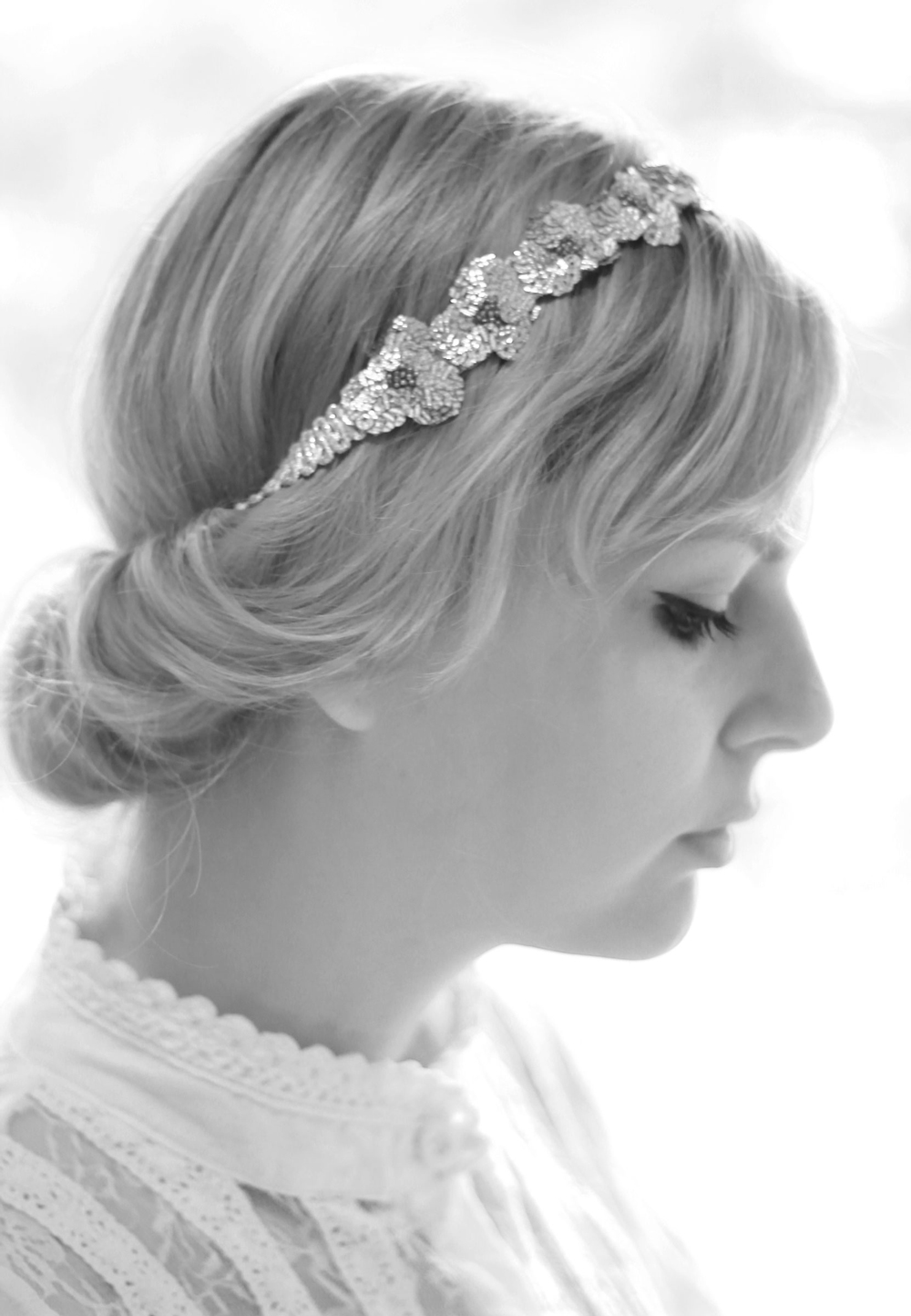 Here is my promised post about the vintage hairdo. It's really easy and all you need is your vintage headband!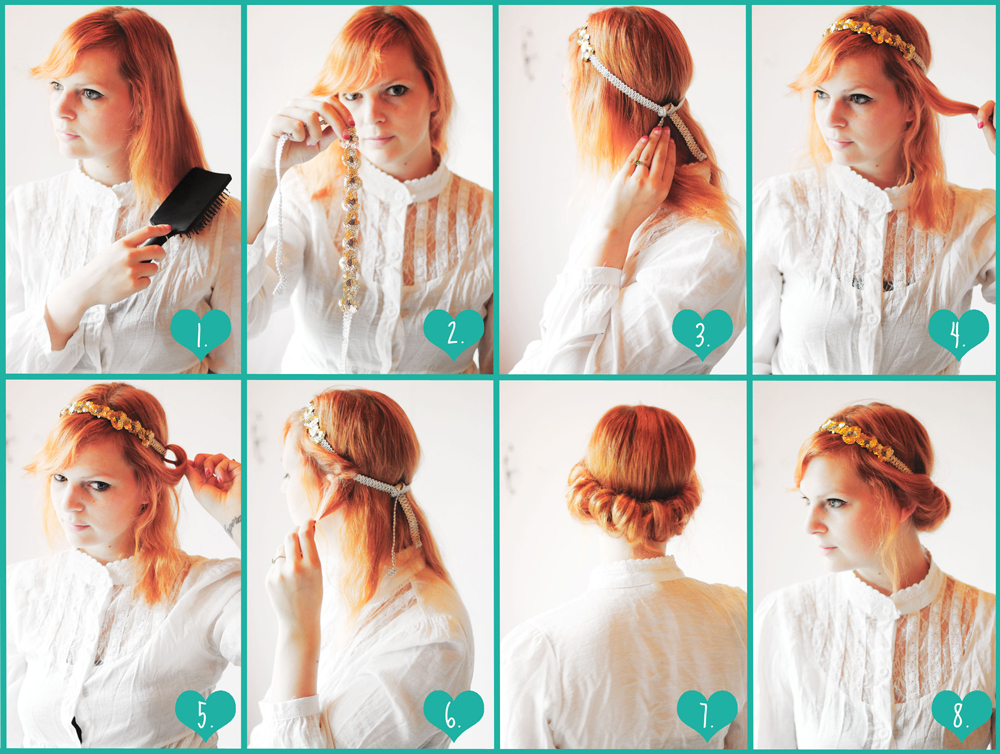 3. Wrap your headband around your head, like shown on the picture.
5. Wrap the lock around the headband.
6. Pull on the end of the lock, put not to tight.
7. Keep wrapping the lock around and around the headband until you reached the end. Don't pull to tight.