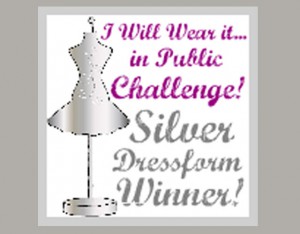 I became the proud owner of this Silver Dressform badge by becoming the runner up in the "I will wear it in public sewing challenge"! Remember my entry? I made this heart cut out dress from scratch! I am so thankful to all of you that voted for me and supported me, it really meant a lot!
So from now on you will proudly see this badge on the sidebar of my blog! Hurray!
View with this link all the other entries and winners.