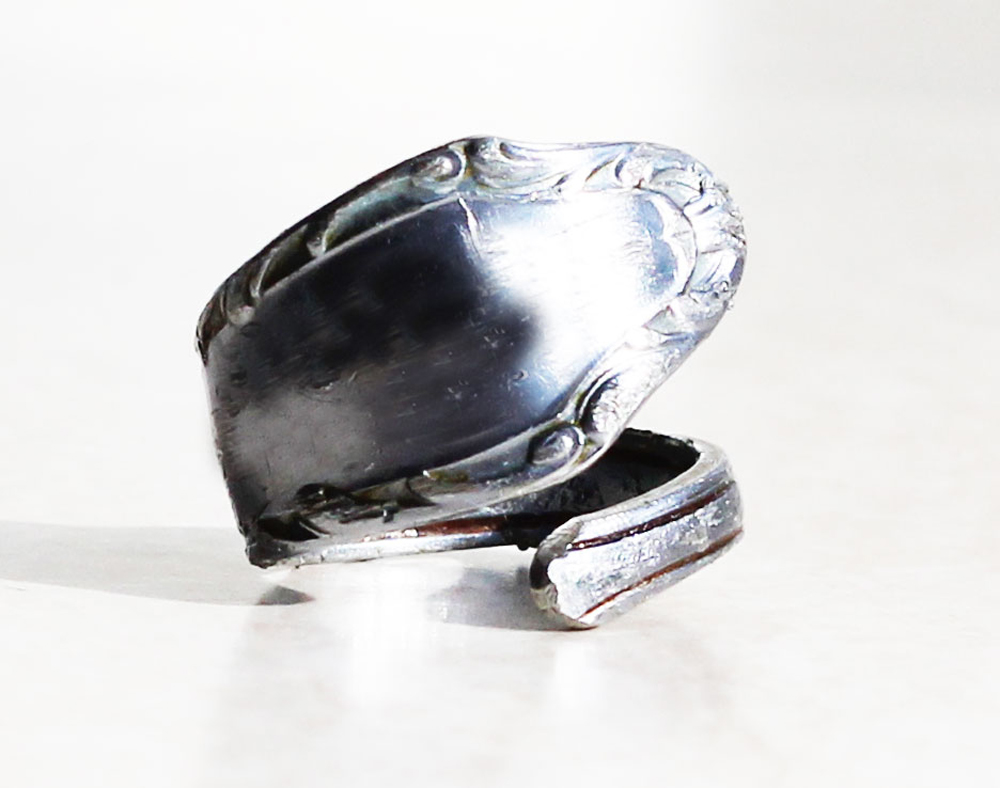 Here is a fun and ridiculously easy tutorial for you about making your own pretty ring! The hardest part is actually to find the perfect spoon. 
No you didn't read it wrong, I did say: spoon. This ring is gonna be made from the backpart of a spoon! (or fork, knife, etc.)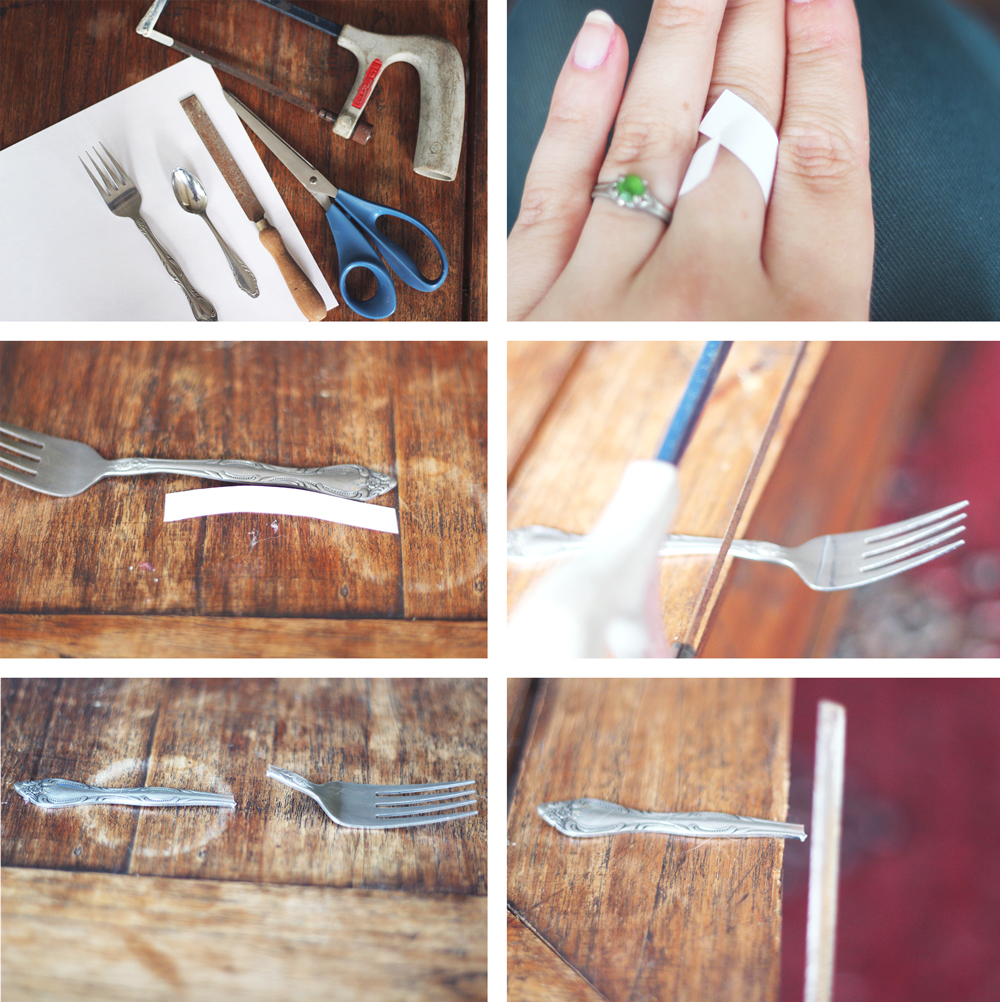 1. Get your supplies: Spoon/fork ;  scissors ; piece of paper ; metal file ; metal saw ; (And not shown in the picture:) a pair of pincers to bend the spoon.
2. Cut a strip of paper and fold it around your finger. Cut it in the size you want your ring to be.
3. Place the piece of paper next to the spoon/fork. 
Draw a line on the spoon/fork where you'll want it to be cut.
5. File the spoon/fork to get rid of the sharp edges.
 From this part on I was to excited about the end result that I forgot to take pictures.. I'm very sorry!
6. Take two pincers and bend the spoon/fork in the shape you want the ring to be.
**I also did a 
second ring
 made from a vintage fork, and changed the design of the ring a bit. Curious? Keep an eye on my blog tomorrow!