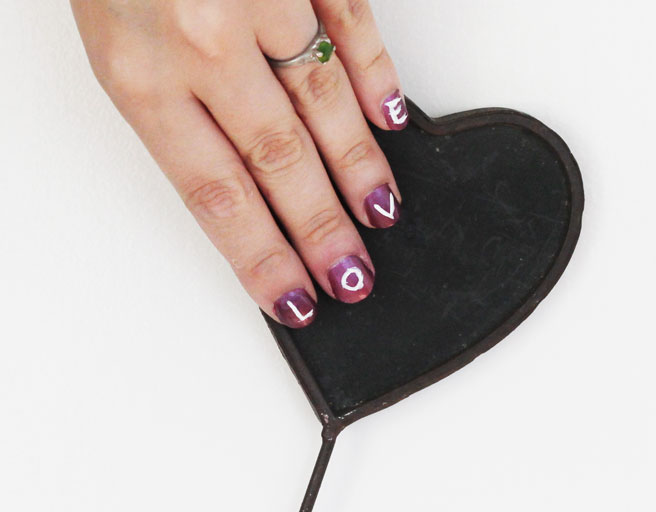 What a better way to say something nice, then to say it with your nails! I had a girly night with my sister, and we decided to paint our nails. We felt like doing something unusual and ended up with simply writing messages on our nails. Just think of how wonderful it would be, if someone handed you something and there nails said thank you, or "with love".
Feeling like giving the people around you a nice handshake? Here's the tutorial: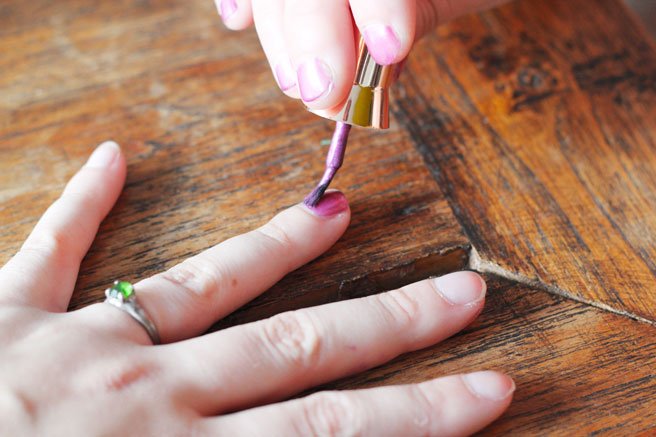 Apply a thin coat of nail polish on your nails. I used a soft shade of purple.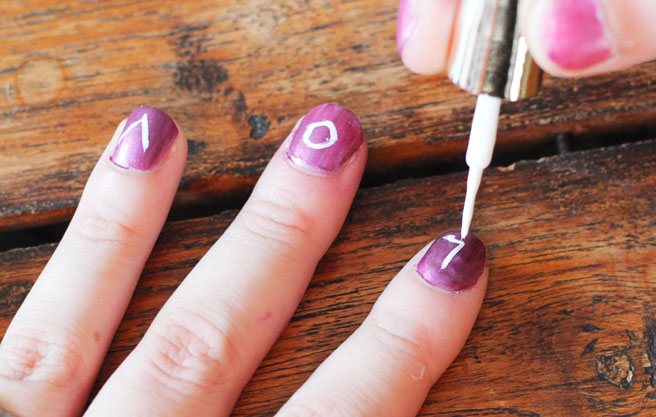 Take a nail polish with a thin brush, or simply take an old nail polish brush, clean it with acetone, and cut the brush to make it thinner.
Write a letter on each nail, you can try to use different fonds and colors.
What would you write on your nails? Please let me know, I would love to hear your ideas!