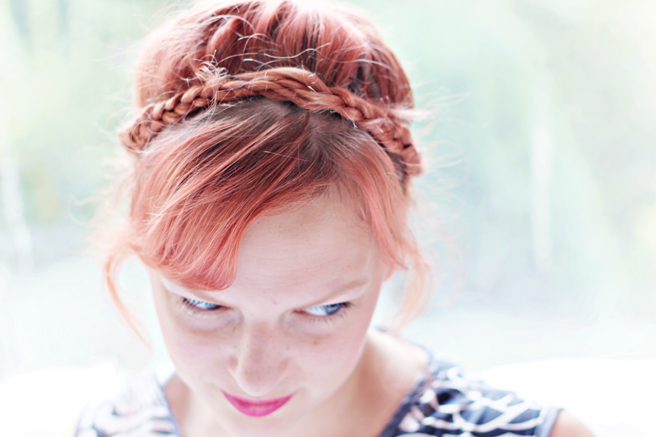 A couple of weeks ago I posted a

tutorial

showing how to make a hair bun for people with thin or shorter hair. I got some really kind replies and realized that there are of course, many like me that have not been blessed with thick long hair. Over the years I've been experimenting on how to style my hair to make it look thicker and still be able to wear it a bit different each day. 
Today I will show you my way of making a Braided Crown. There is also another way to create this look by french braiding the crown, but it's a lot more difficult and the results are very similar.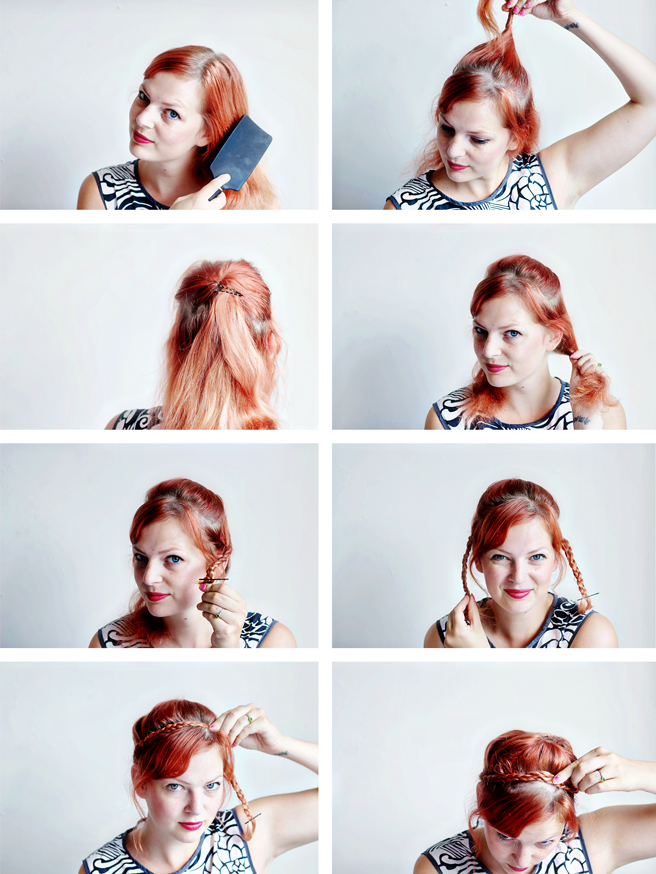 2. Take the top part of your hair and twist the end, like in the picture.
3. Push the twisted part a bit up against your head to get more volume at the top, secure with bobby pins.
4. Divide the rest of your hair in two parts.
5. Braid one of the parts and temporarily apply a bobby pin at the end.
6. Braid the other half of your hair, and look a bit like Pippi Longstocking ;)
7. Take both the braids and fold them over your head. Twist them around each other at the part where the braids meet.
8. Secure the braids with bobby pins.