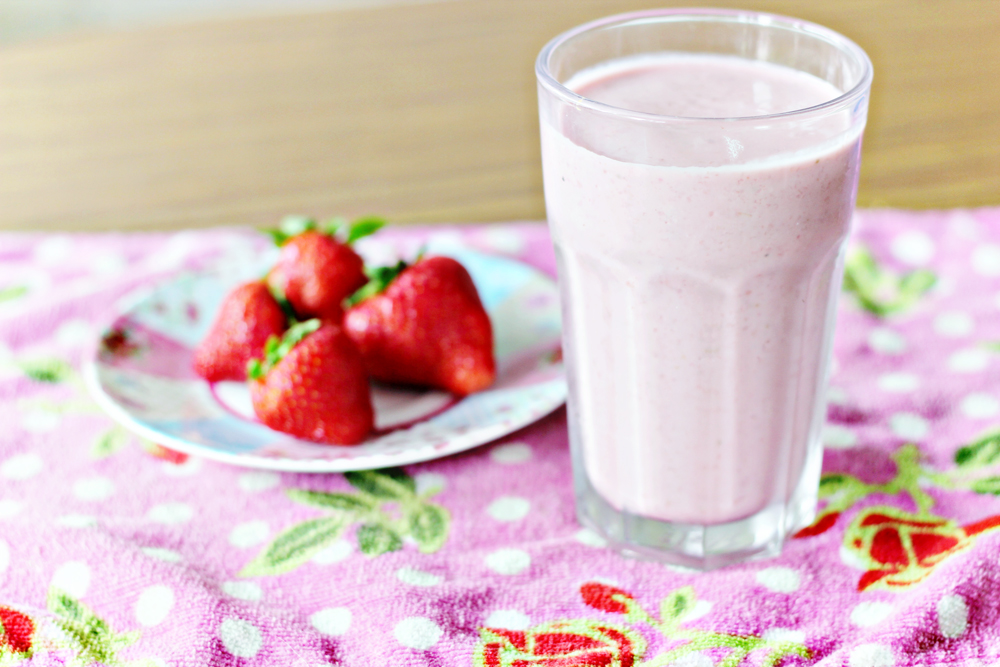 School is nearly starting, so to celebrate the final weeks of summer I made this very yummy strawberry smoothie as a breakfast treat. What a better way to start your day, than with something pink and sweet?
Shoppinglist for 2 large or 3 small smoothies:
14 strawberries (frozen will also work)
2 cups (500 ml) skimmed quark
4-5 tablespoons honey (60-75ml) depending on how sweet your tooth is;)
– Put the strawberries in a blender and blend them. 
– Add the quark and oats, and continue blending until you have a rich smooth mixture. 
– Finally add the honey and taste in between spoons to see how sweet you want it to be.
All done & enjoy your sweet yummy morning!