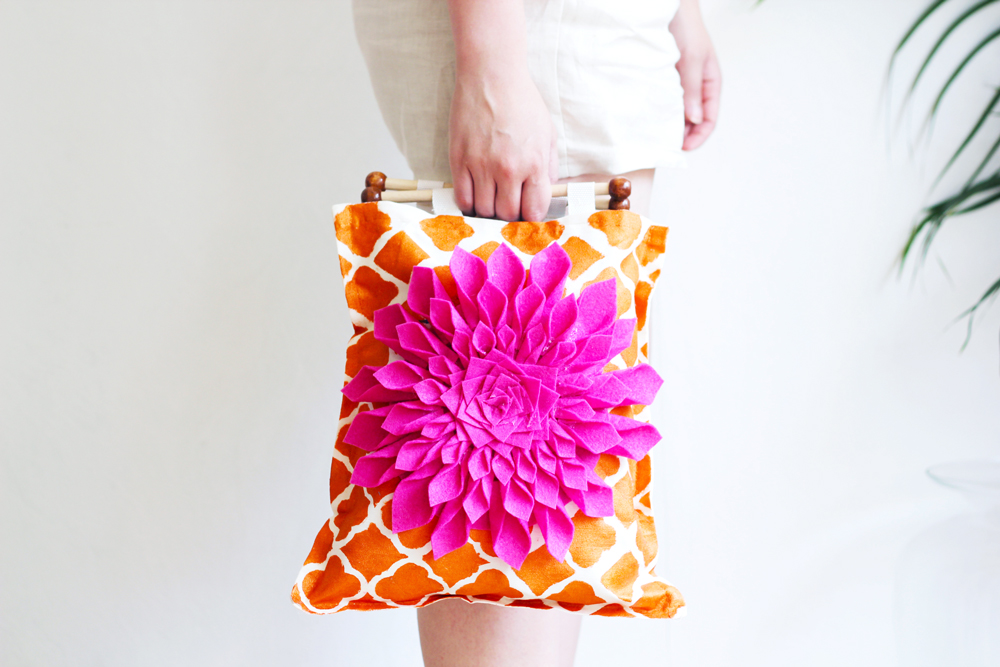 My mom got me this Canvas bag from Turkey (picture below), but I didn't really know what to do with it. It was a very nice gift, but I just didn't see myself using it.
So I restyled it into a summer beach bag!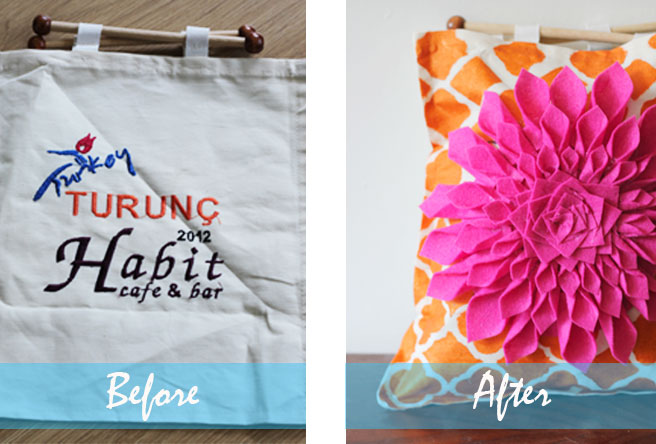 This is wat the bag looked like before and after. 
Do you also want to restyle your (canvas) bag? Here's how: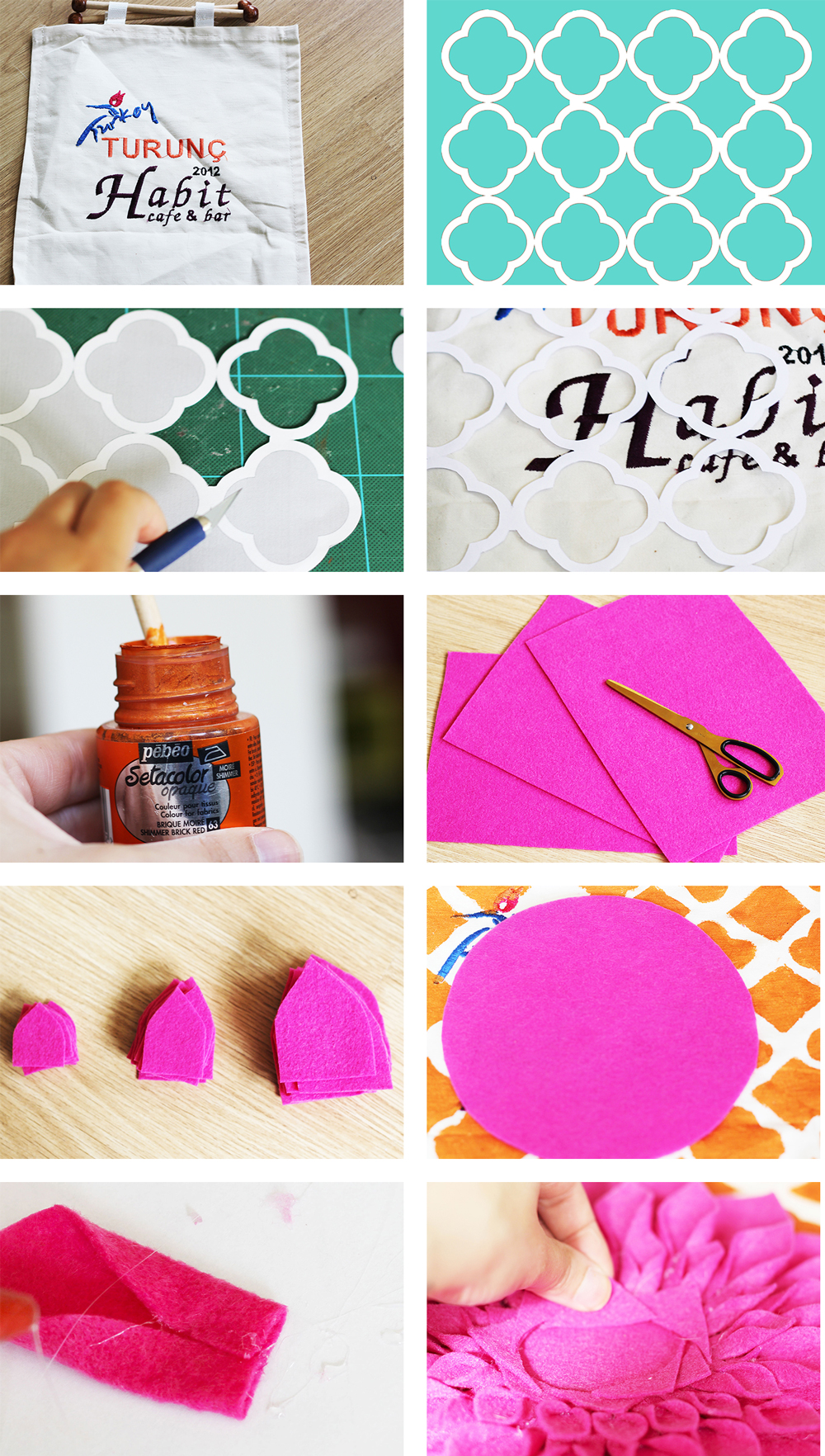 1. Take an old canvas bag.
3. Take some fabric paint.
4. Place the printable on the bag and paint the bag with the fabric paint.
5. Get a couple of pieces of felt and a scissor.
6. Cut 3 types of shapes out of the felt like in the picture. The size of the pieces depends on how big you want your flower to be.

Do not

throw the leftover pieces away!
7. Glue the pieces like in the picture.
8. Cut out a round piece out of the felt and glue it to the bag.
9. Place the feltpieces onto the circle and glue them together.
10. Take the leftover pieces and glue them in the middle like on the picture above.