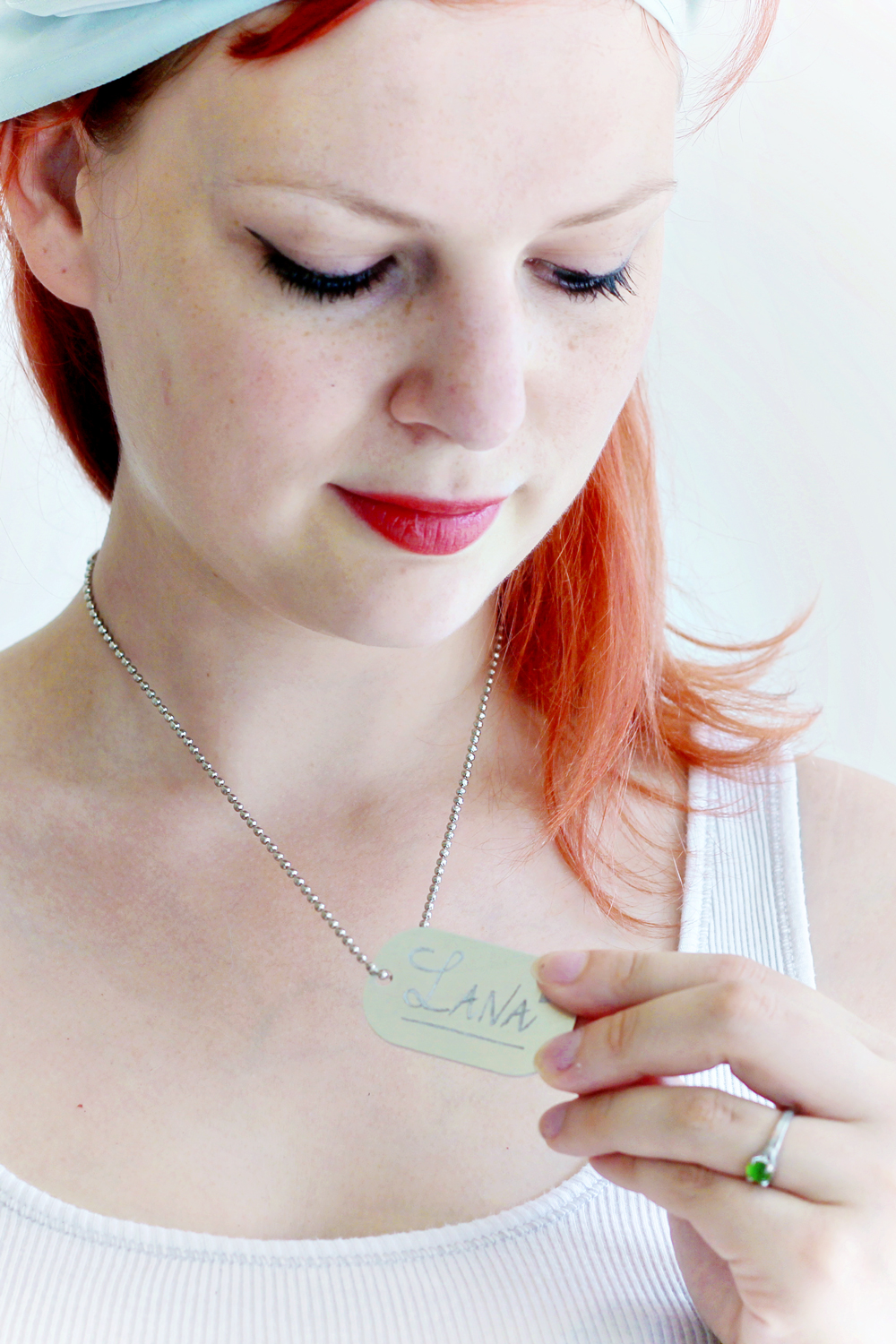 My dad got me this engraving tool from

lidle

which is pretty cool! It engraves in basically anything, so I have been searching for all kinds of things to personalize and engrave my name into:) Today I decided to engrave my name in a name tag. On the front I wrote my name, and on the back I wrote: I heart Name Tags, because, well, I heart name tags!
Be on the look out, because I have been engraving away like crazy, so more engraved tutorials are on there way!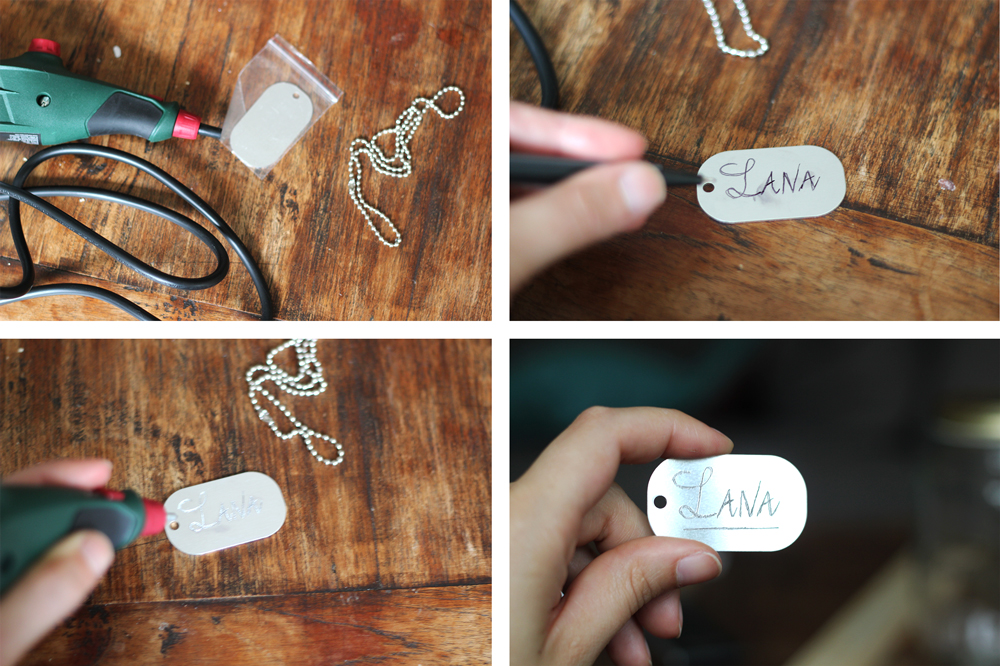 – A plain nametag ( for all the Dutch people: I bought mine at

Hema

for 1 euro from the kids section)
– A whiteboard marker (or any marker that you can remove with water)
– An engraving tool ( my dad got me mine for only 10 euros, and it can engrave in wood, plastic, well actually in anything I think!)
2. Write or draw on the name tag with the marker
3. Carefully start engraving in the name tag by following your drawing or text.
4. There you go! The front is done!
5. Repeat step 2 to 4 for the back.