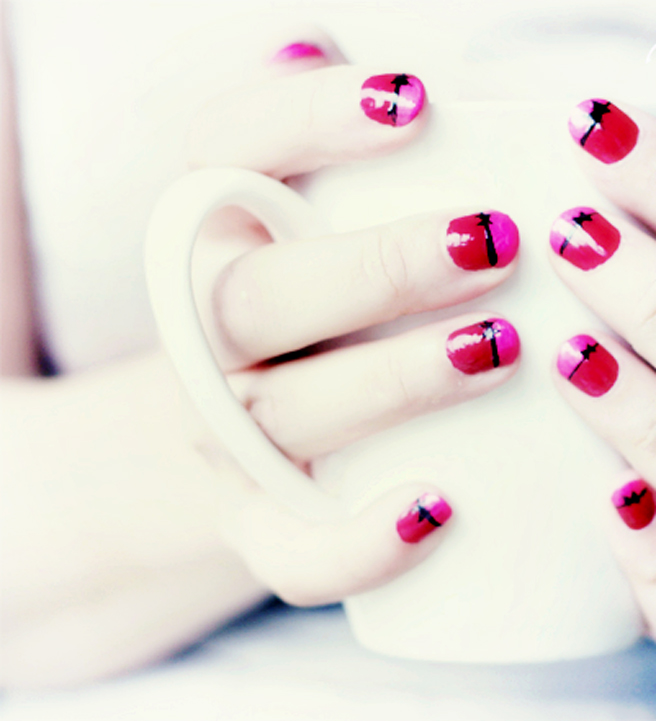 How about some fancy nails? I always like the pink/red combo, but felt like spicing it up a bit. That's how I came up with adding a black bowline. I think that it immediately ads a bit more class to it, don't you think?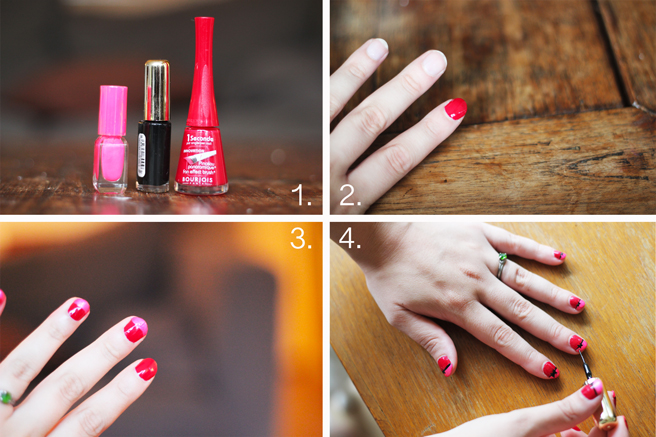 1. Choose your colors. Make sure that you have a thin brushed nail polish for the bowline.
2. Apply the red and let it dry.
3. Apply the pink on the top of your nails and let it dry.
4. First draw a thin black line on the part where the red and pink meet. Then draw the tiny bows on the black line and let dry. If you want to, you can seal it of with a top coat.