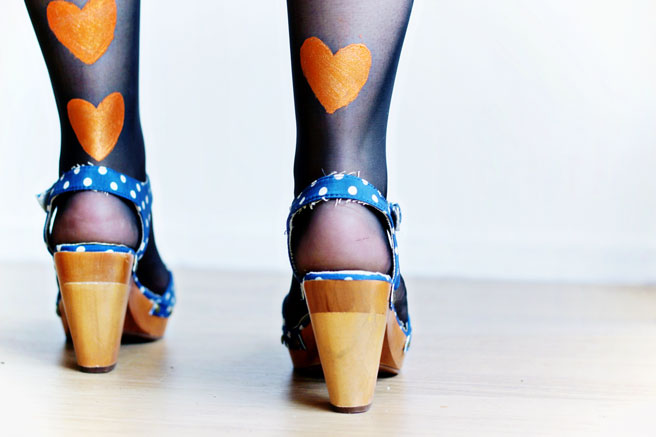 I recently made the amazing discovery that you can use textile paint on tights. 
I was so enthusiastic that I immediately started thinking of all the fun things that I could paint on them. I decided to go with the classic heart shape, because who doesn't like hearts right?!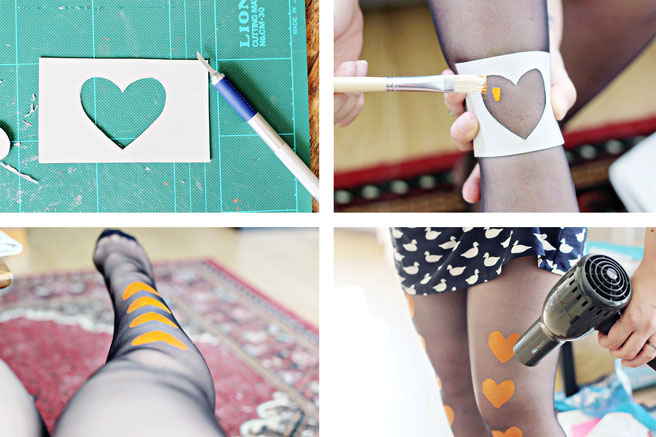 1. Draw a shape that you like and cut the shape out of cardboard.
2. Put the tights on. Now place the stencil on your tights and fill it with a thick layer of textile paint.
3. When you paint the tights, be careful not to move your legs to much.
4. Let the paint dry. If you're as impatient as I am, you can use a blow dryer but be careful not to keep it to close. 
After the paint dries, gently take of the tights by peeling the heart parts of your leg. If there's paint on the part where you're peeling, than stop! It's not dry enough yet! Just let it dry a while longer and repeat the peeling process.