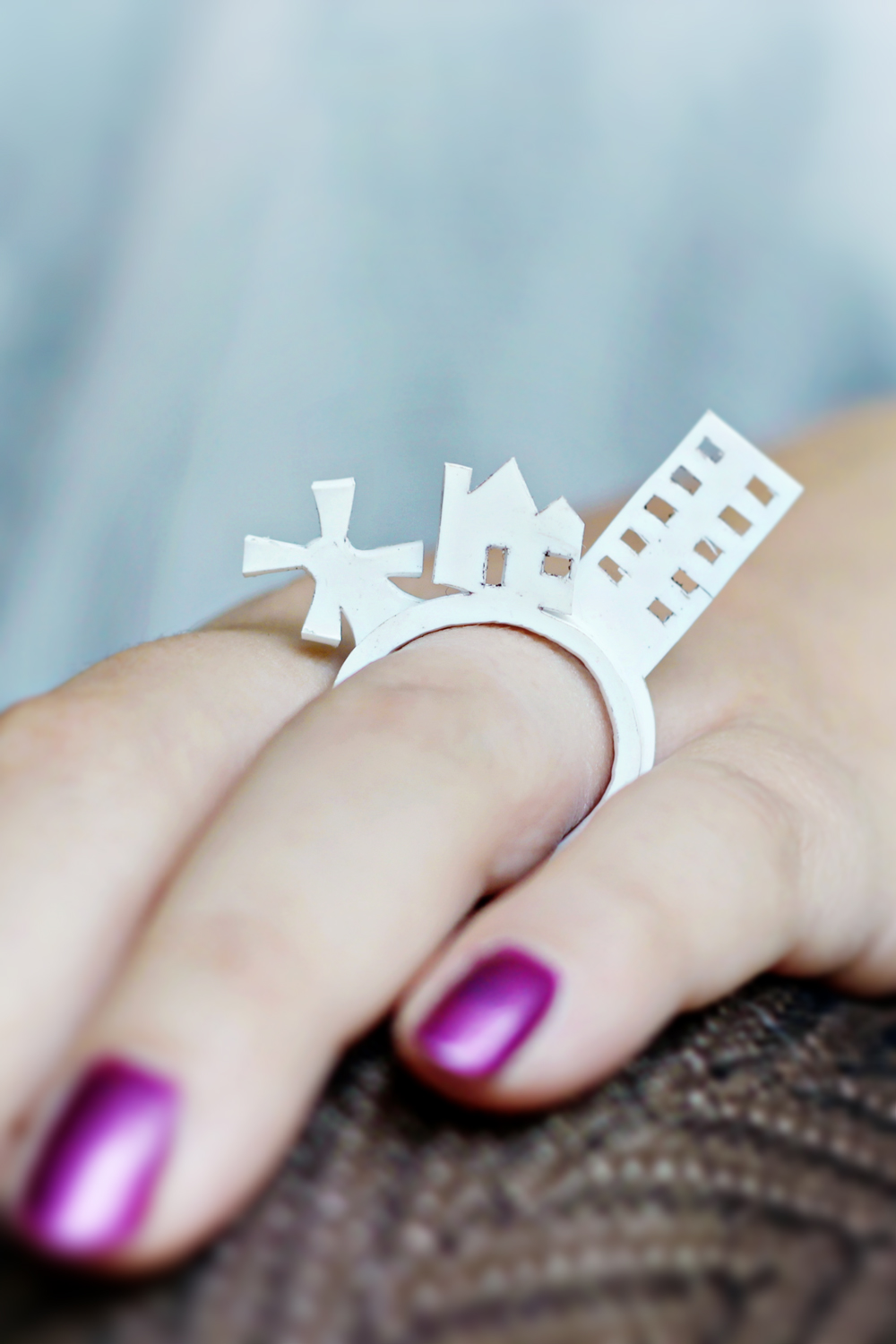 About a year ago I visited the
Saatchi gallery
in London. Besides having some incredible art pieces, they also have a very impressive
store
. They sell the best art books you can find, and a lot of accessories from some pretty amazing designers. That shop is where I stumbled upon these rings from
Soop
. I immediately fell in love with the concept of the ring and decided to try to make a version of my own.
I decided to make the rings out of shrinky dink plastic, because it's affordable and I don't really know any other way to make them :)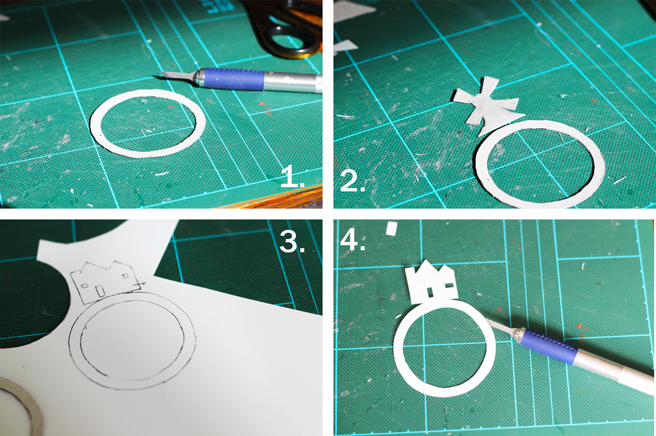 2. Design a shape that you want on top of your ring and cut that out of cardboard.
3. Trace the shapes onto the shrinky dink plastic.
4. Cut the shapes out of the shrinky dink plastic. Place the shrinky dink in the oven and follow the instructions on the shrinky dink package.
** Extra tip: My rings sometimes rolled op too much in the oven and would stick together. To prevent this, I wrapped baking paper around the ring before I placed it in the oven, this will put a little weight on the ring and makes it curl less.