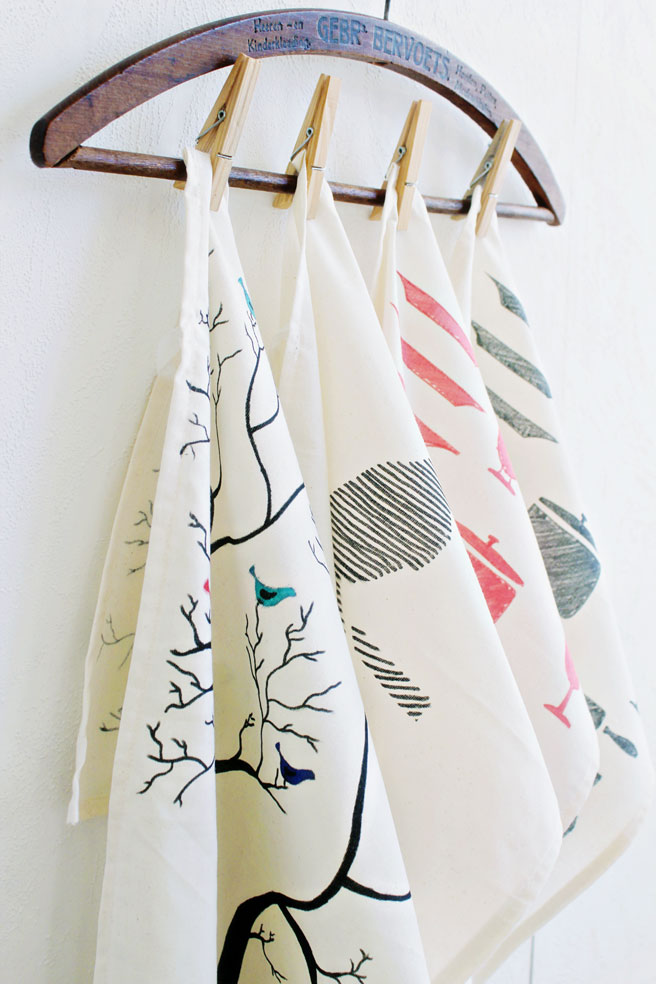 I am so excited to show this tutorial! I made these tea towels from scratch and hand painted the drawings on them. It was so much fun to do! 
I have been seeing a lot of new and fun tea towels over on

Etsy

, and just felt so inspired to make a series of my own! 
The fabric is unbleached cotton from

Ikea

, just because it's very simple and a bit vintage looking:) And I guess I came up with the drawings because I have been so inspired by all the other fabulous tea towels that I've seen lately.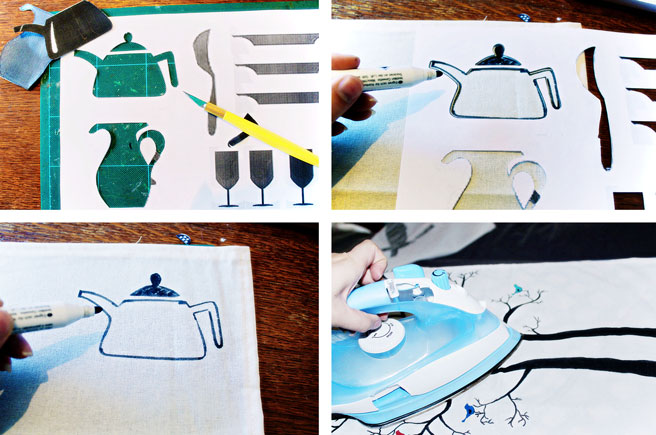 Piece of unbleached cotton (or any other fabric that you like), Pen and paper, Fabric markers, Iron.
–  Cut the pieces of fabric in your desired size. And h
em around the entire piece of fabric.
1. Draw or print out the shape that you want. ( silhouettes, will work best) Cut them out of the paper.
2. Place your stencil onto the fabric and trace the shapes.
3. Remove the stencil and color the shape in.
4. Iron over the painted fabric to secure the 
fabric paint.