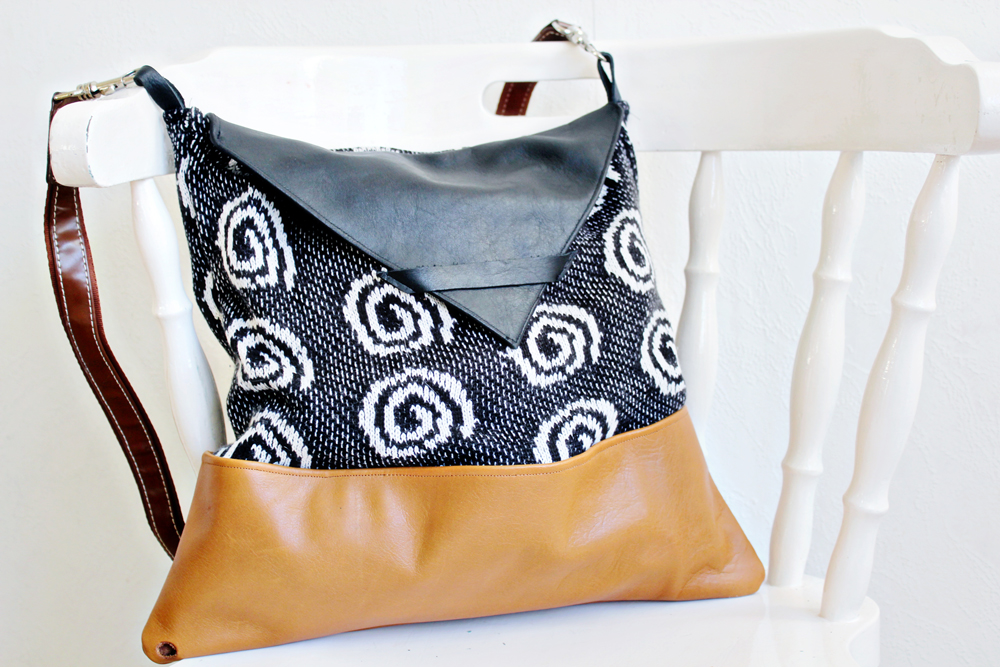 I think that autumn just makes you want to snuggle up in anything. Because I apparently want to upcycle everything fluffy, soft and warm in, well, anything! 
Today I want to show you how I transformed an old thrifted sweater into a bag. I also used some leather fabric samples that I got at a pretty furniture store for free.
I am totally in love with how it turned out, and think it's one of my favorite cold weather from now on!
( And apologies for the poorly lit tutorial pics, autumn makes my lovely home pretty dark sometimes…)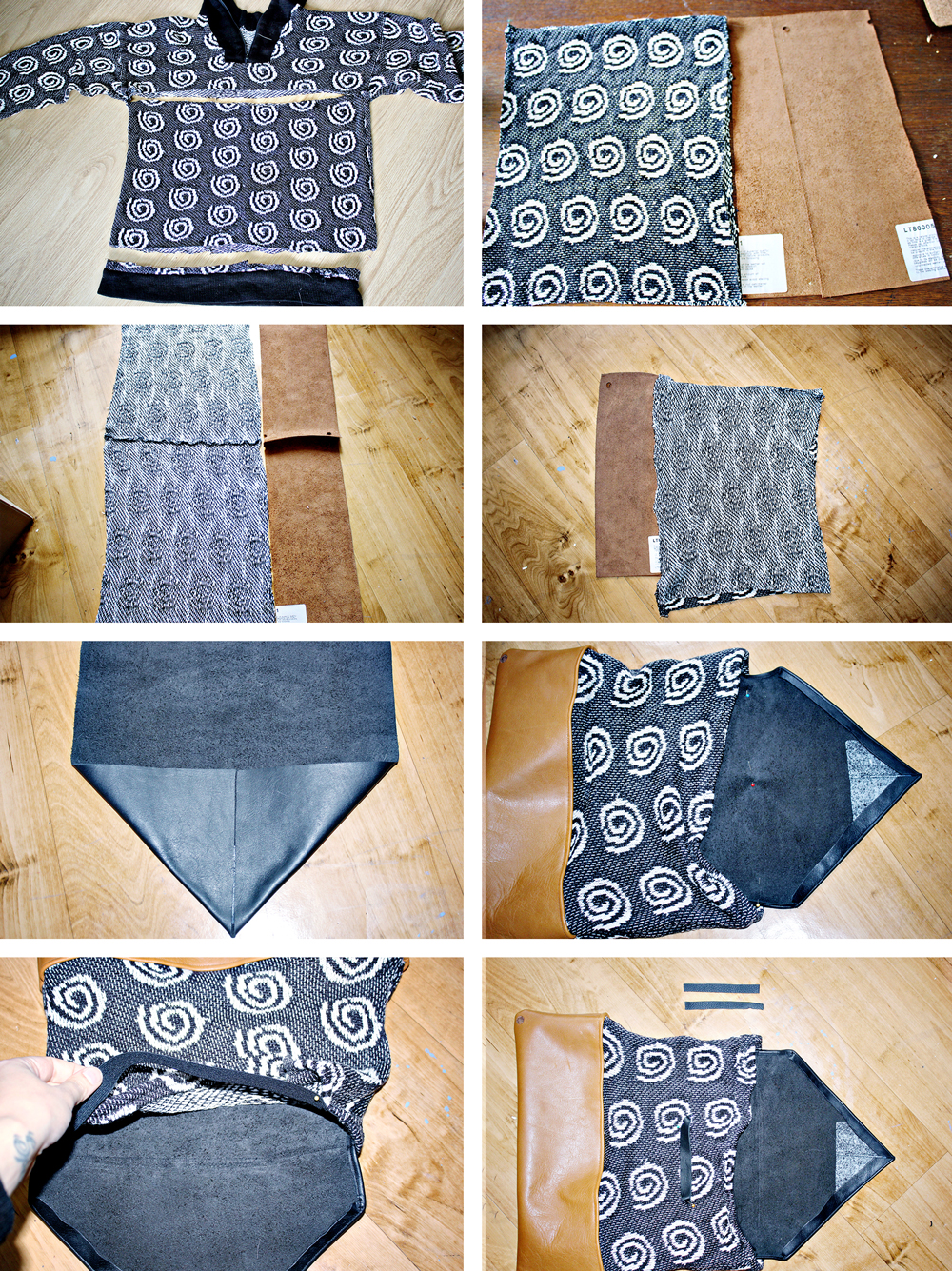 Supplies: (faux) Leather scraps, Old sweater, Elastic (optional), A strap for the bag
1. Cut your sweater like in the image above.
2. Take the leather and cut two pieces that have the same width as the sweater piece.
3. Sew the pieces together as shown on the picture. Make sure you sew on the wrong side of the fabric!
4. Sew along the button and side line, as shown in the picture. 
5. Take another piece of leather and fold the end into point.
6. Sew the pointed leather piece on the inside of the back of the bag.
7. My fabric sweater fabric was a bit wide, so I also decided to sew a piece of elastic to the inside of the front, to make it a bit smaller.
8. Cut three small pieces of fabric. Sew two to the sides of the bag in a loop, as a way to attach a strap. And sew to the front, to secure the pointed flap.