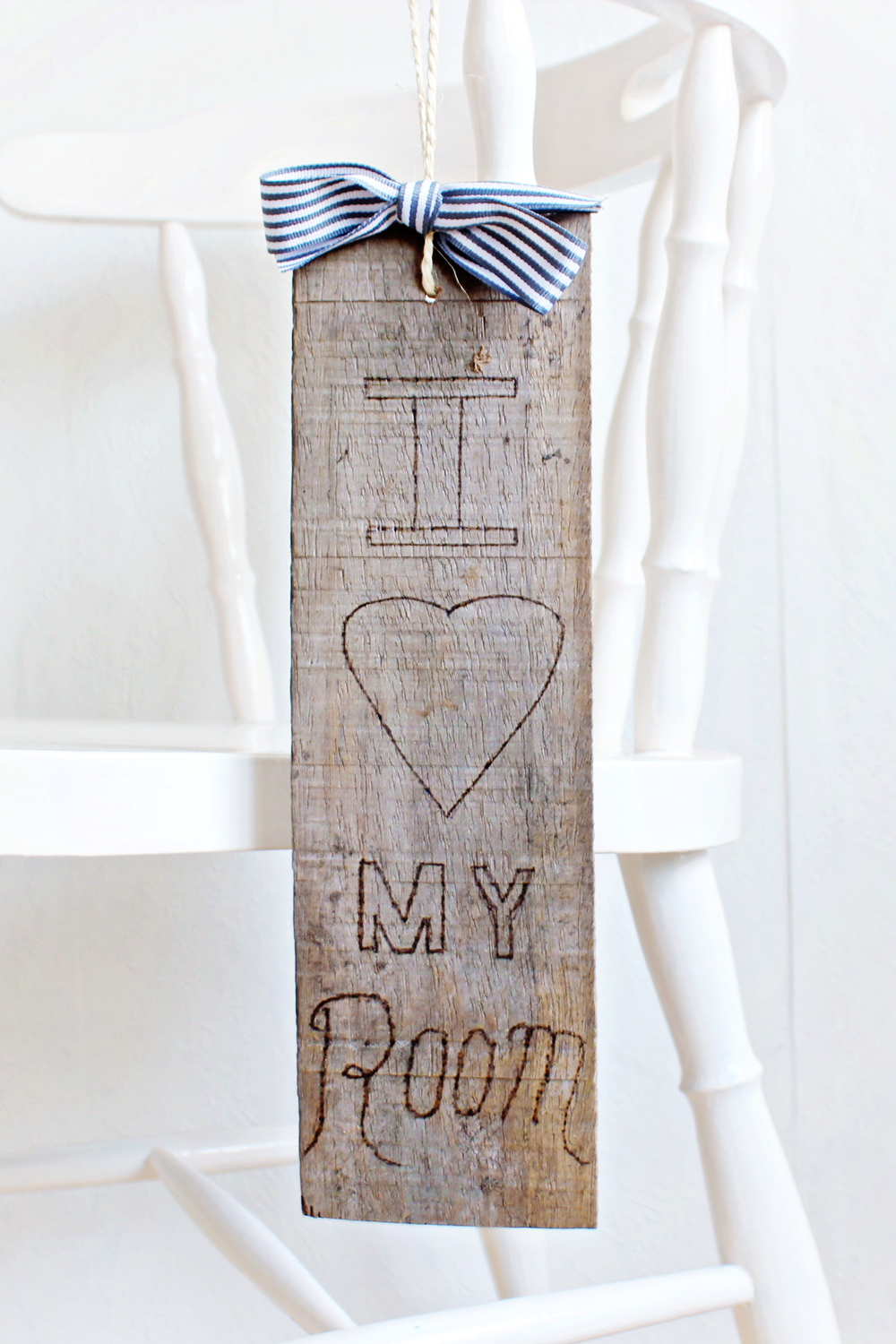 I got a wood burning tool from my dad and immediately wanted to try it. So here's a fun wooden door hanger tutorial for you! 
I decided to keep the design simple and just made one for my craft room. And I obviously had to add a bow to keep it girly :)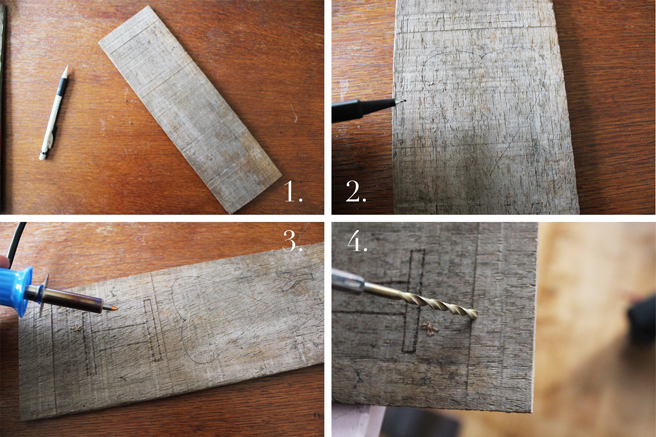 Supplies: Piece of wood, marker/pencil, drill, small piece of rope, wood burner
1. Take a piece of (old) wood
2. Draw your text or drawing on it.
3. Take your burning tool and trace your drawing.
4. Drill a small hole in the top of the wood. Get a piece of rope and pull it though the hole.
All done!