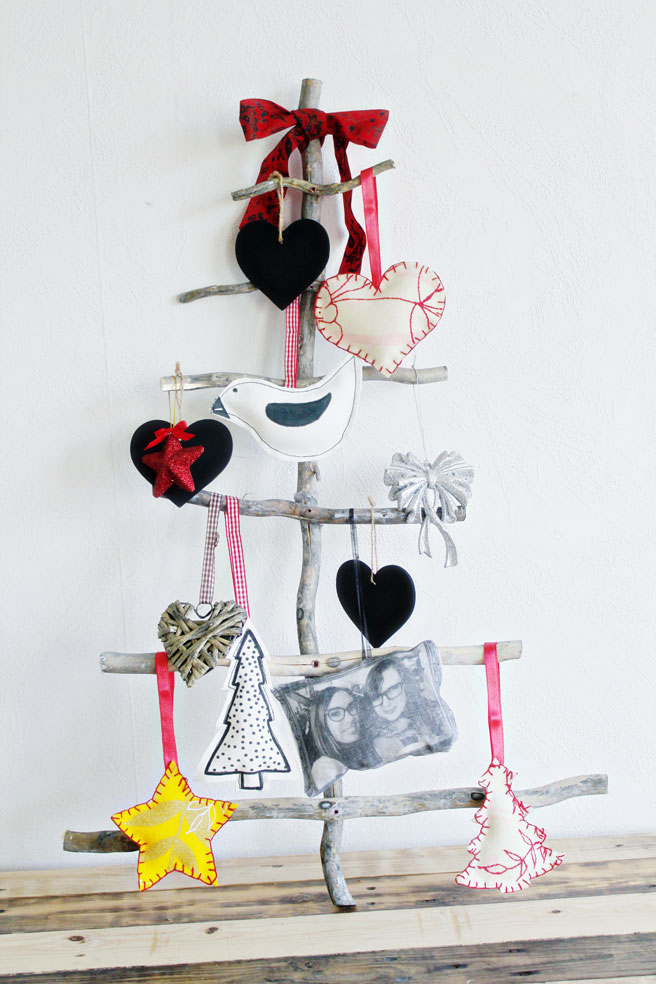 I just love christmas decorations and especially the big tree to hang them in! I unfortunately don't really have the space for a big tree, and my boyfriend and cats aren't really sharing my love for the big green tree :)
So I decided to build a more modern looking tree to hang my decorations and ornaments in and keep everybody happy. It was actually really easy to make and it looks pretty cute, being small with big ornaments hanging from it!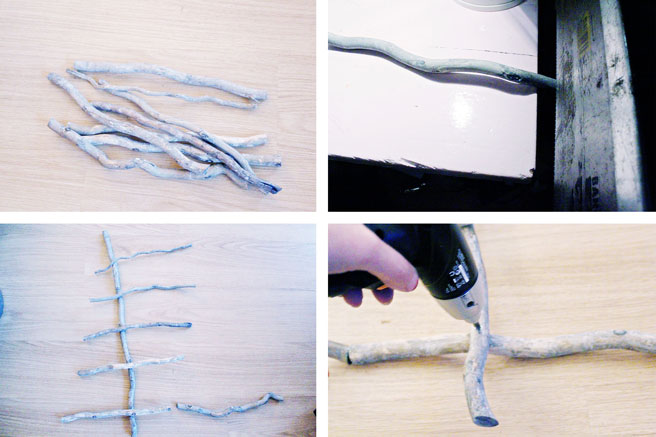 1. Collect some branches ( I actually bought mine for 2 euros at

Action

, a Dutch store)
2. Place the branches on the floor to see what it will look like. Mark the pieces that need to be made smaller.
3. Use a handsaw to shorten the branches that are to long.
4. Use a drill to insert screws to connect the branches with the tall branch in the middle. (or if you prefer, you can use nails and a hammer)
All done! Let's go decorate!