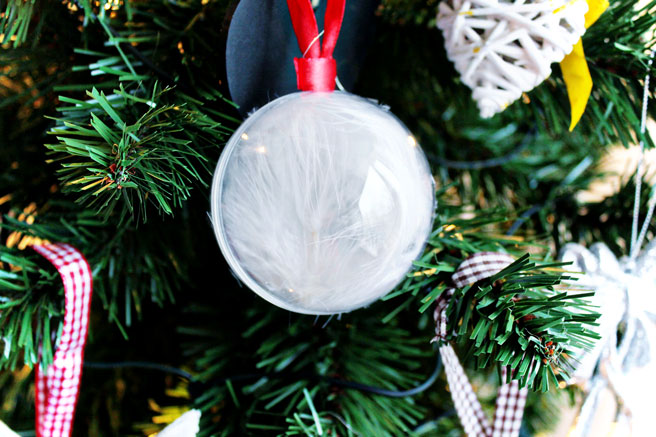 Here's the last Christmas Week Tutorial. It has been such a fun week, and I just love all the christmas decorations in my home!
I hope that you have enjoyed this christmas DIYweek as much as I have, and please let me know if you have any more christmas DIY wishes!
Today I am sharing a very easy 2-minute DIY with you, to create that pretty and fast last-minute christmas decoration: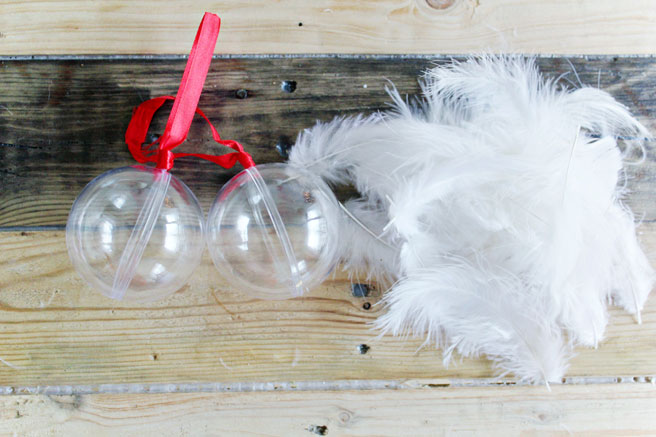 Just take an empty snowball, a couple of feathers in the color you like. And just place the feathers inside the snowball. Use a pretty ribbon to hang the snowball in your christmas tree!