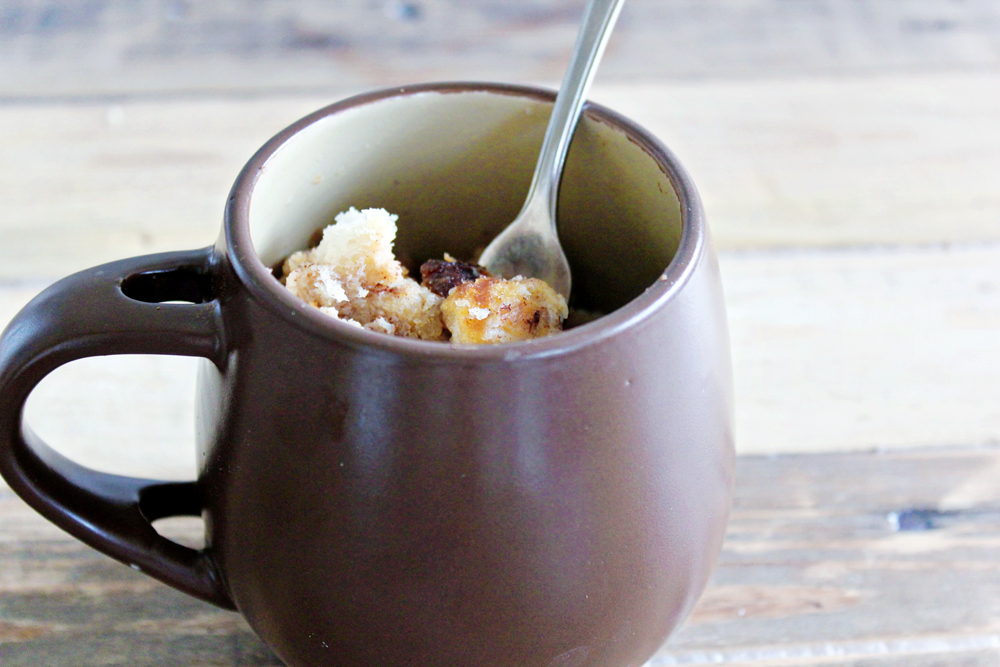 When I spotted the French toast in a cup tutorial on

Prudentbaby

, I immediately wanted to make the Dutch version of it.
You see, here in Holland we have our own version of French toast, called Wentelteefjes. It's very similar to the original French toast recipe, accept that it uses less eggs and we like to use 'old' bread instead of soft French bread. The old bread gives the dish more 'structure' when it has soaked in all the milk.
I truly believe that this is the best comfort food in the world, and I am so grateful for the

Prudentbaby

blog to inspire me to make an easy and quick version of one of my favorite foods! It might not look as tasty as when you make it the 'proper' way, but trust me it tastes good!
Here's how to make the Dutch toast in a cup:
Ingredients for 1 large or 2 small cups:
– 1,5 slices of bread that is about 2 days old (or you can please it on the kitchencounter overnight)
– tiny sprinkle of vanilla extract
– Syrup or honey (and for the Dutch readers among us: Stroop)
– Take your cup and rub the inside with the butter. 
– Slice your bread in cubes and put them in the buttered cup. (make sure you still have a little room left)
– Mix the egg, milk, sugar, cinnamon and vanilla extract in a separate cup.
– Pour the mixture over the bread and let it soak for two minutes.
– Put the cup in the microwave for about a minute and a half.
– Pour the sirup over your new favorite food!