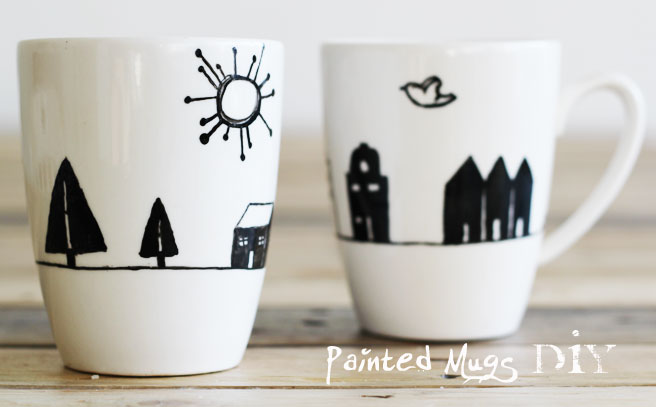 I have seen so much pretty hand painted mug projects on Pinterest that I really wanted to try it for myself. And I must say that it's a lot of fun!
It's also very easyand inexpensive, which makes it even better!
And now every time that I see someone drink from my own designed and crafted mugs, it gives me that proud feeling :)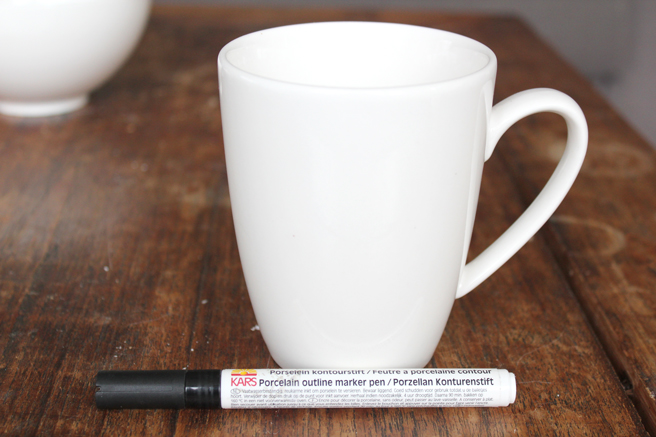 Take a plain mug. (I bought mine at the eurostore). 
Decide which kind of ceramic marker you want to use. We have a different selection of ceramic markers here in Holland, so I think it's best to just go to your local craftstore and see what they have. The marker that I used is a black ceramic marker that is also dishwasher proof.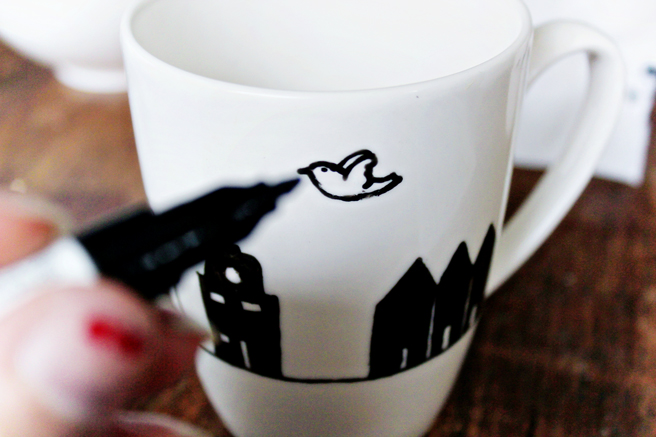 Start getting creative! Just draw anything you like on them with the marker. The marker I used could also be removed with a wet napkin during the drawing process, so I could easily fix any mistakes I made.
Then just put your mugs in the oven according to the instructions on the marker.