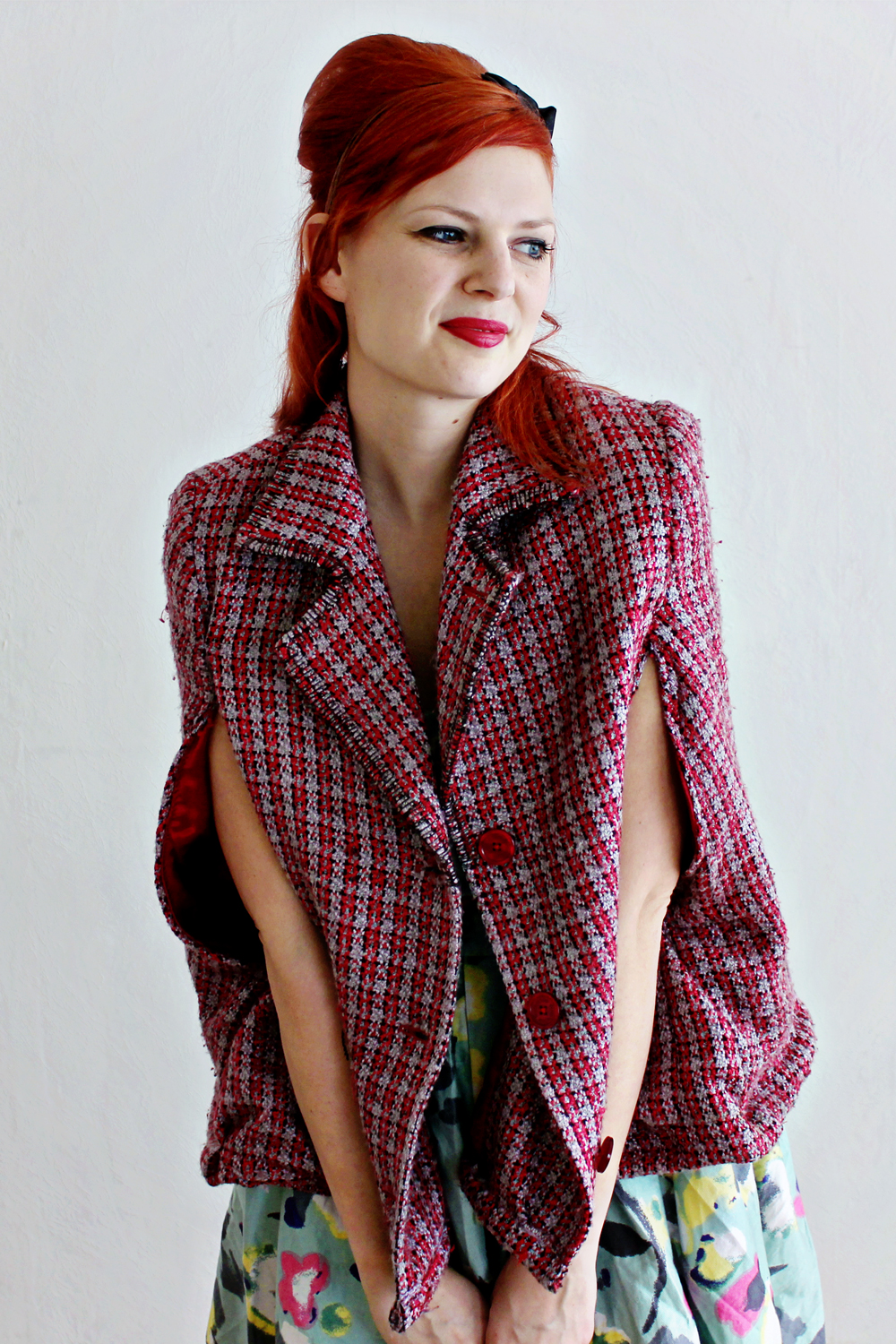 I bought this coat a couple of years ago in a thrift store, and even though I really like the fabric and color, the coat just didn't seem to fit me right. But I just never wanted to get rid of it, because it is so pretty :)
So I decided to see what else I could make of it. I stared at it for a (very) long time, and then realized that it could easily be turned into a cape coat.
I googled a lot of cape coats, and in the end decided to just give it try!
I am very happy with how it turned out, and love that I can still wear my precious coat but just in a different way!
I made a DIY of it for you, I hope that it makes enough sense. It was really a bit of an experiment, so please let me know if you have any questions!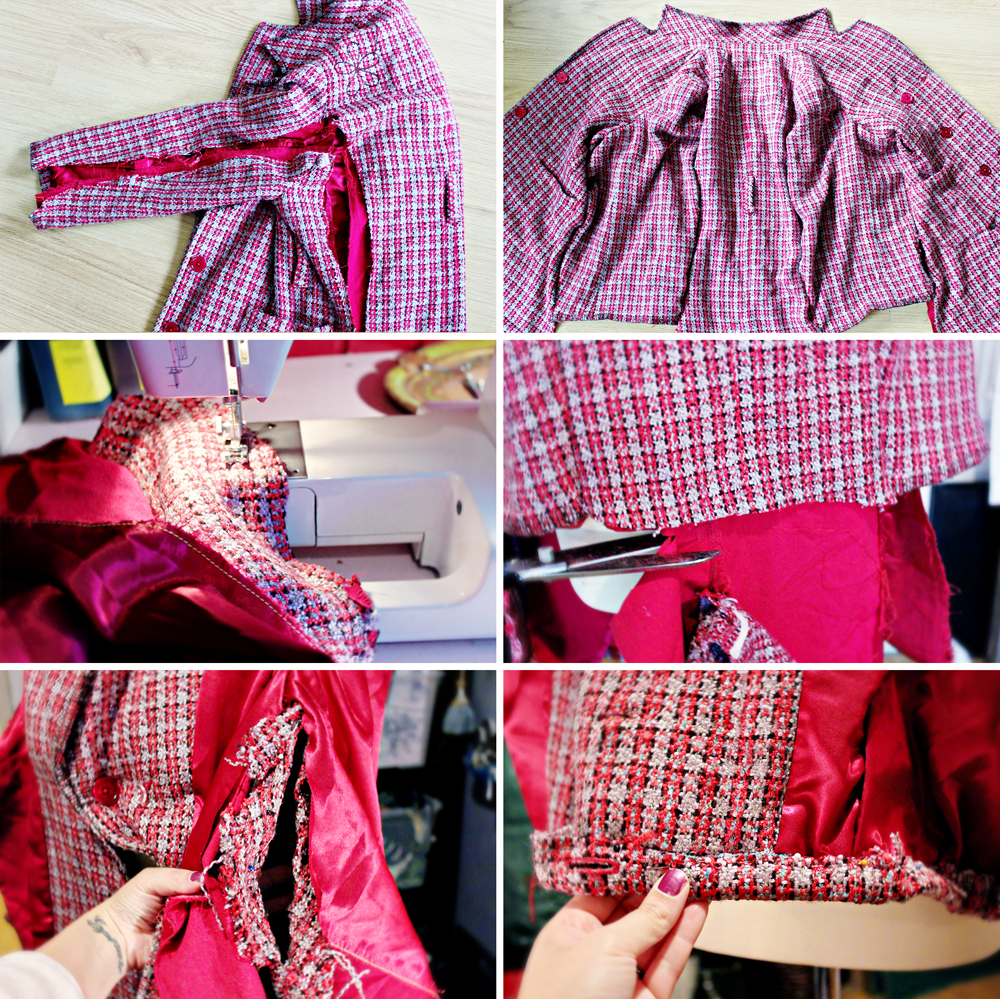 1. Open up the arm seem en the side seem, like shown in picture 1.
2. Lay everything flat like in the picture and use pins to keep it all together. (just sew everything together, we will work on the armholes later)
3. Sew everything together.
4. Cut the bottom part to make it all even.
5. Put the cap on and decide where you want your armholes to be. Open a part of the seem and fold about an inch of fabric to the inside. Sew the armhole.
6. Finish the bottom part by folding a part to the inside and sew it.