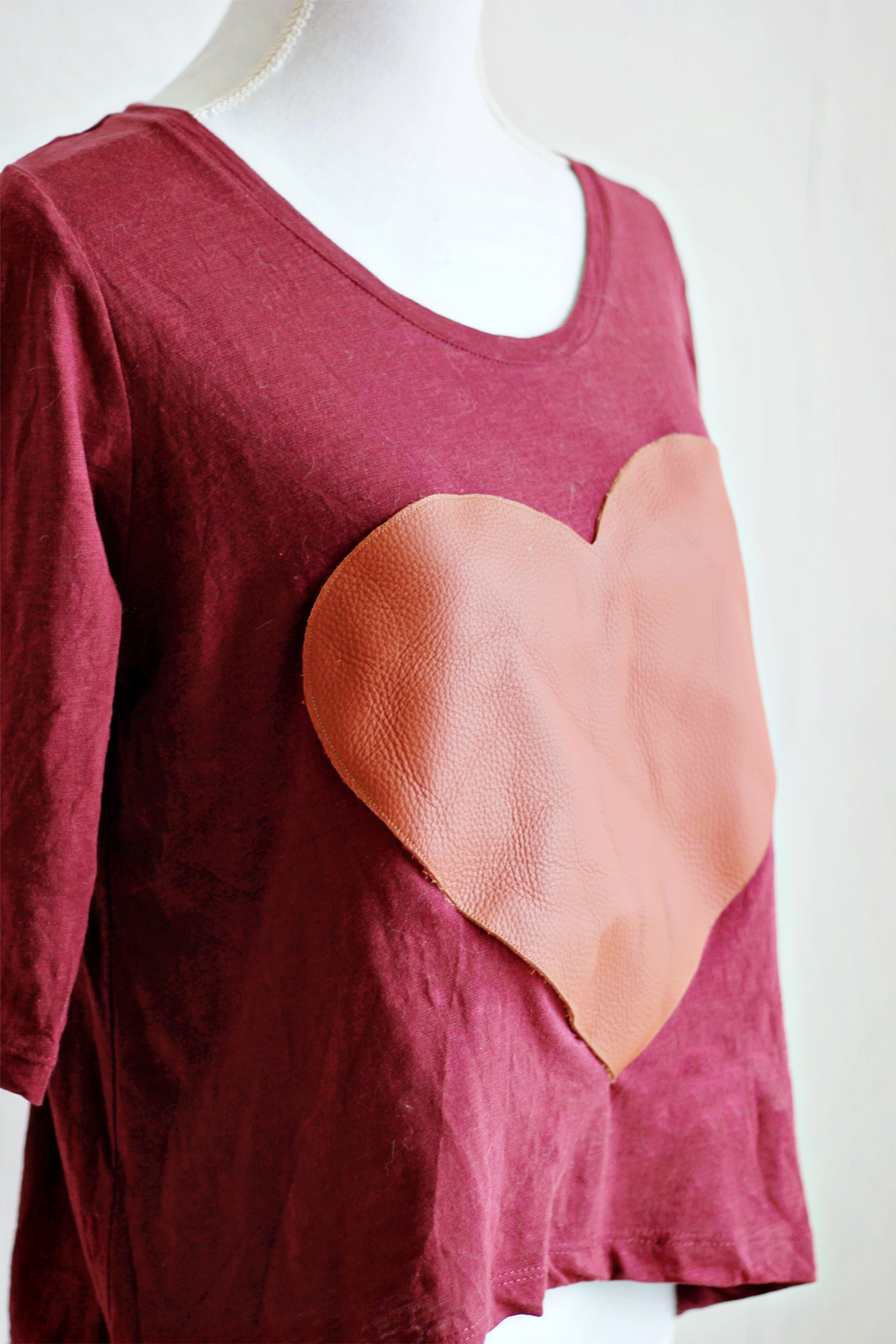 Valentine's Day may be over, but that does not mean that hearts are out of season! I just loved all those Valentine tutorials so much, that I really missed them once it was over. 
So I decided to finish a project that I already started, and keep the love in the air :)
Here is a very easy tutorial on how to restyle a plain shirt, with just a piece of leather: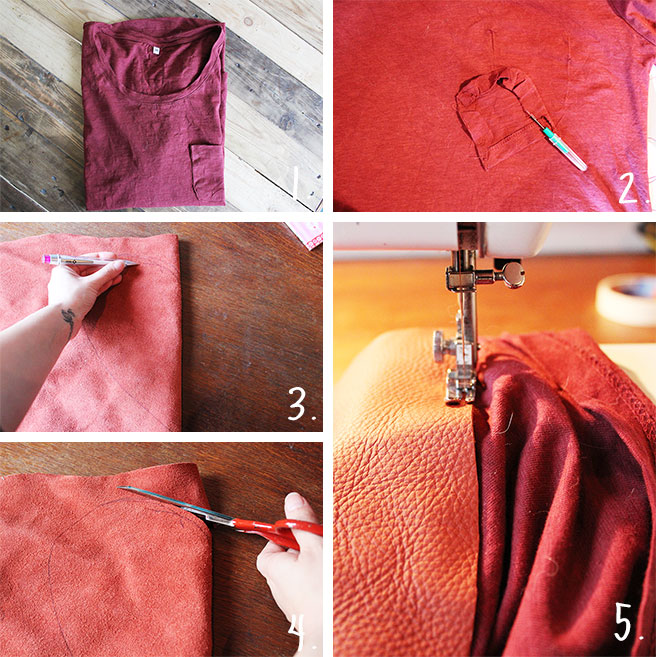 2. If your shirt has a pocket in the front like mine, then remove it first. And iron your shirt.
3. Fold the leather double and draw half of a heart on the back.
4. Cut the heart shape out with sharp scissors.
5. Place the heart on the shirt, decide in which position you want it to be. Then sew the heart on the shirt with a sewing machine.