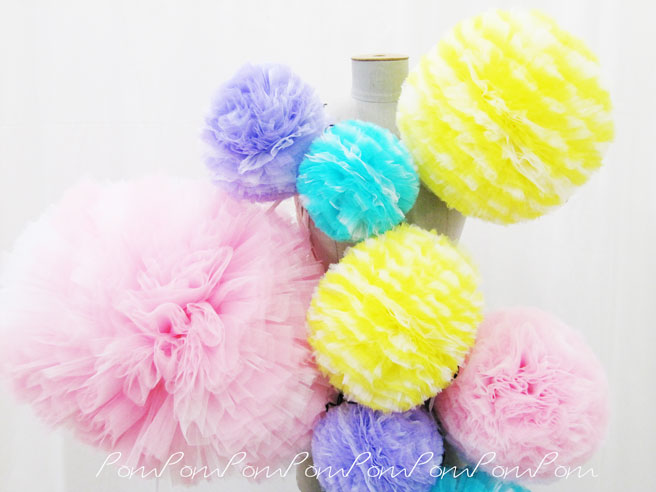 I am currently working for the fabulous designer

Miek Uittenhout

as an intern. And one of the fun things that I did while working for her was making a huge pompom skirt. 
Making the pompoms for the skirt was so easy that I kept thinking of all the different ways to incorporate the round pretty things in my home or wardrobe.
So I found some images that seem perfect as a pompom project! 
Here's a tutorial on how to create your own pompom's and after that a few crafty ideas to use them:)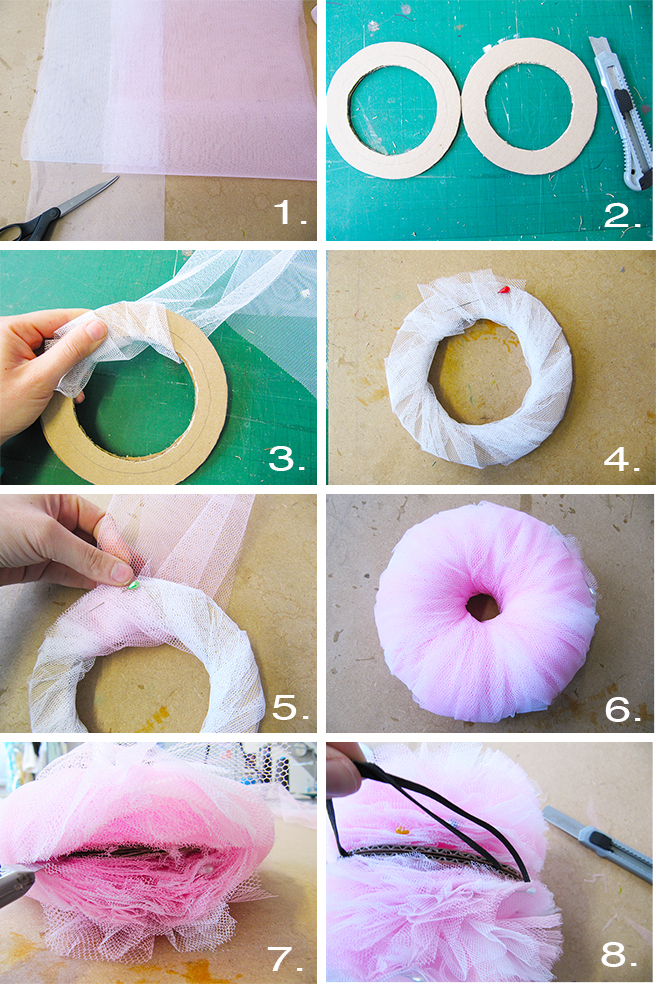 1. Cut the tule in small long strips. I used two different colors: pink and white.
2. Get a piece of cardboard and cut two circles with a hole inside. The width of the cardboard will decide how big you pompom is going to be. Also make sure that the hole isn't to big! (and also not to small, because you will want to be able to pull the tule trough).
3. Place the two cardboard pieces on each other. And start wrapping the tule around the cardboard, like in the picture.
4. Finish the whole circle with the same color. Try to make the thickness of the tule even around the entire circle.
5. Take your second color and starting wrapping it around over the first color.
6. Repeat these steps until the hole in the middle is to small to pull the tule through.
7. Get a knife or some scissors and cut the tule through the middle, holding you scissors in between the two cardboards.
8. Take a piece of string and wrap it in between the two pieces of cardboard. Pull it as tight as you can. Then remove the cardboard.
* The size really depends on the size of your outer circle versus the inner circle. So you can experiment with different circles.
** The tight you wrap the tule around the cardboard, the more will fit in there and the fuller the pompom will be.