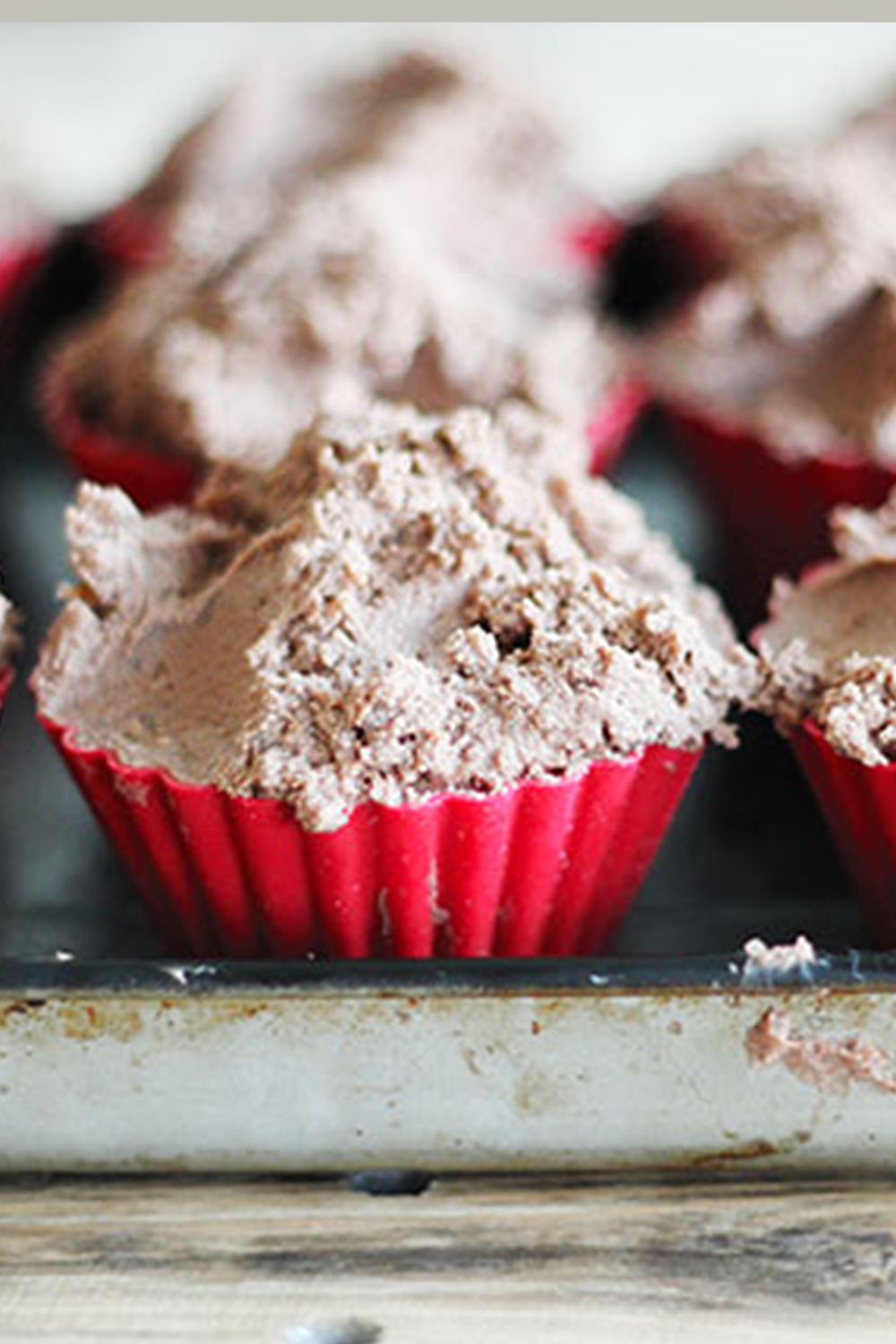 Well, my Baking Time evening did not only result in some delicious cookies, I also made these tasty cupcakes! So get ready for some serious sweet baking!
And guess what, the leftover cookie dough is actually the same as the dough for my

chocolate chip cookie recipe

! So maybe you should make some extra and have two tasty treats ;)
---
75 g Brown castersugar 
2 tbsp Milk
1 pinch of Salt
Ingredients for 12 cupcakes
200 g Powdered sugar
3 tbsp Cacaopowder
Make the cookie dough 3 hours before you want to prepare the cupcakes.
– Put everything in a bowl and knead the dough. 
– Add the chocolate sprinkles.
– Take the dough out of the bowl and roll the dough into a long roll. Slice small pieces from the roll.
– Place the dough pieces in the freezer for at least 3 hours.
– Preheat the oven to 170 degrees celsius.
– Place all the dry ingredients in a bowl and mix.
– Add the wet ingredients and mix until the mixture is 
lump free.
– Fill the cupcake holders half way with the mixture.
– Place a frozen cookie dough piece in every cupcake holder en push the piece downwards to cover it with the cupcake mixture. 
– Place the cupcakes in the oven for 20 minutes.
– Place the milk and flour in a saucepan and place it over a low fire. 
– Stir the ingredients until the mixture is smooth and thick. Take it of the fire and let it cool down to room temperature.
– Put the butter, powdered sugar and vanilla extract in a bowl and mix them. 
– Add the milk and flower mixture and keep stirring.
– Finally at the cacao powder and mix the frosting smooth and lump free.
– Place the frosting in the fridge and decorate the cupcakes with the frosting as soon as they are cooled down.