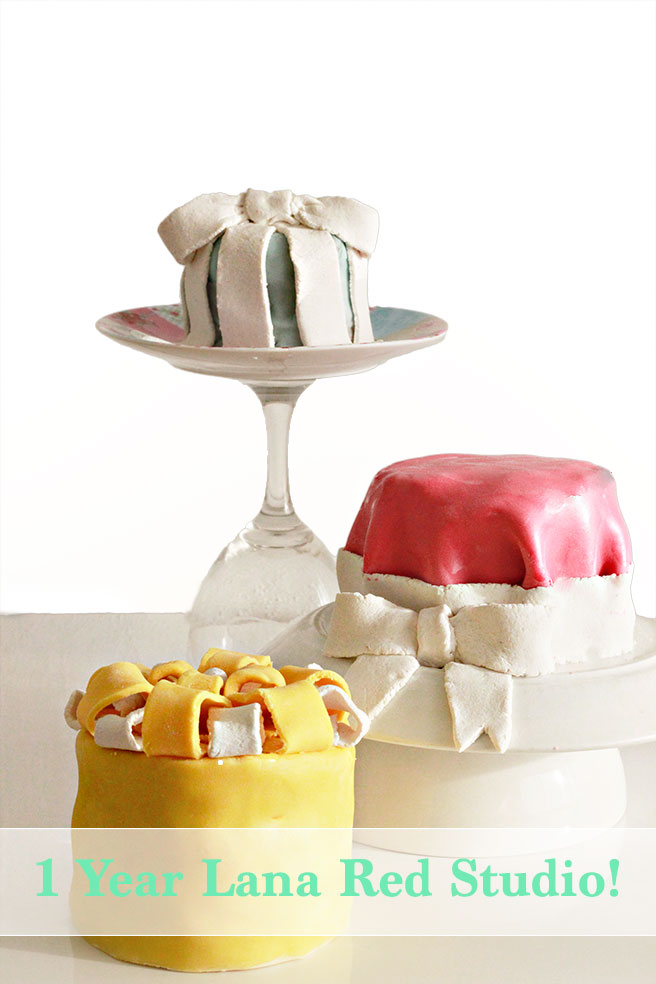 Today is the 1 year anniversary of the Lana Red Studio blog! I just can't believe that it has already been an entire year!
I am still so glad that I decided to start this blog, and it has become such an important part of my life. I can't even remember what my life was like before I started to share my ideas and thoughts with you! I am still loving every minute of it!
Thank you all so much for your support and kind words!
And to celebrate: Let's eat cake! I made these lovely tiny cakes with a secret method!
But I am first going to eat them all, and share the tutorial in a couple of days with you :)
Have a lovely day everyone!