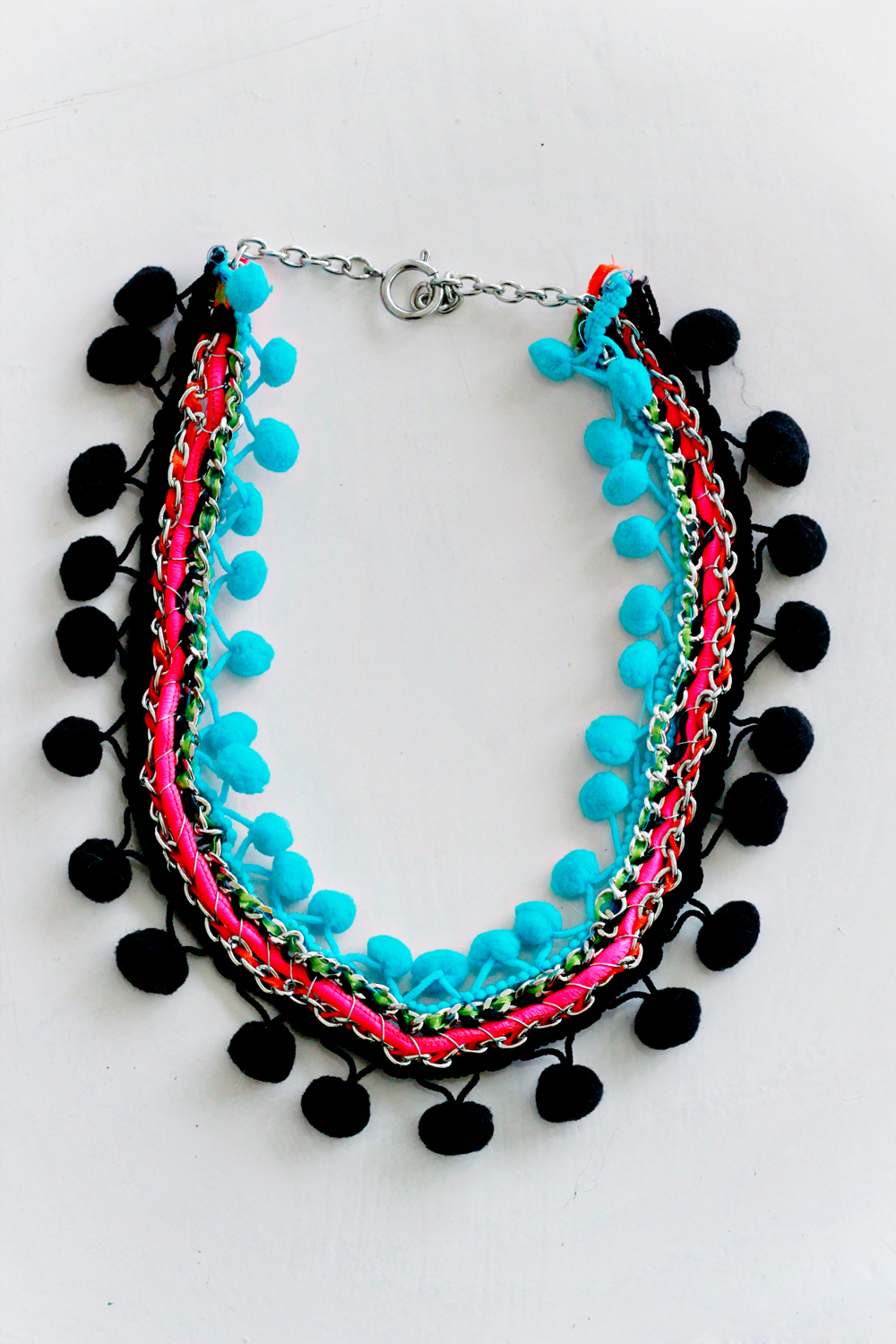 I just love pompoms! I already made two tutorials with them ( cushion & lamp), and I have always wanted to incorporate them in a jewelry tutorial. 
And now that neon is totally in fashion ;) I decided that it's time to finally create my PomPom Necklace! 
Anthropologie

already made a fabulous version last year, and I decided to make a more 'me' version by using black as a base combined with a bold 

neon pink cord

and baby blue pompoms.
DIY: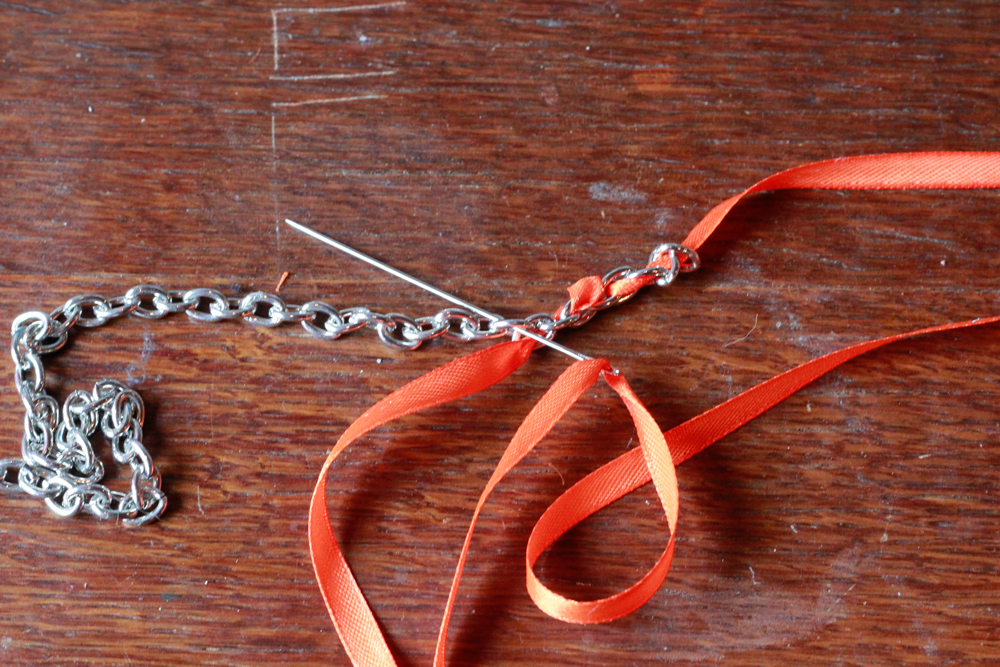 Use your needle to zigzag the first ribbon trough the first chain.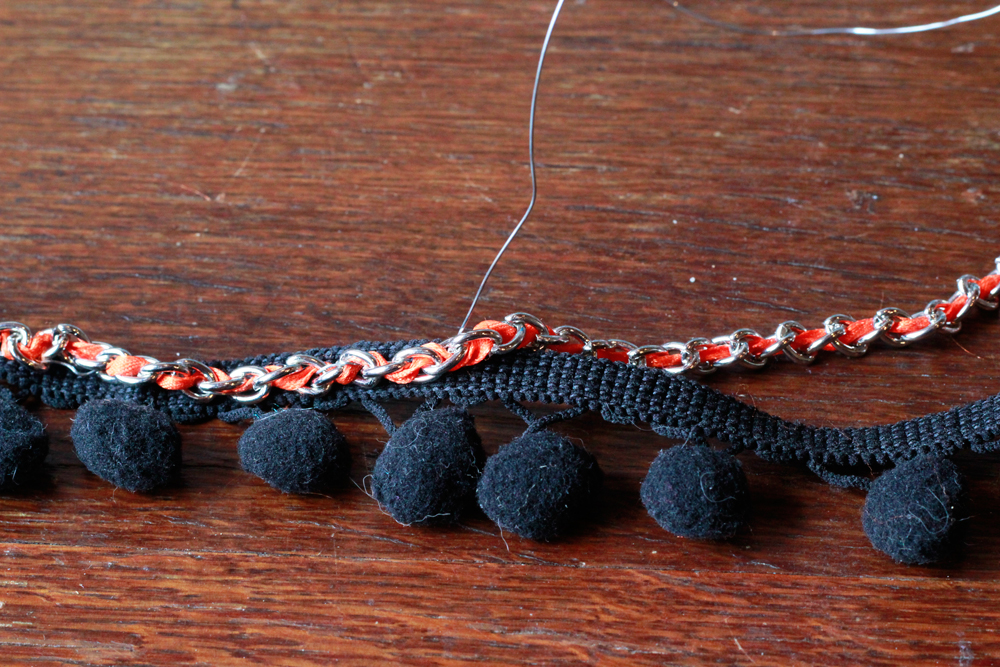 Then use use your wire to attach the chain to the first pompom cord.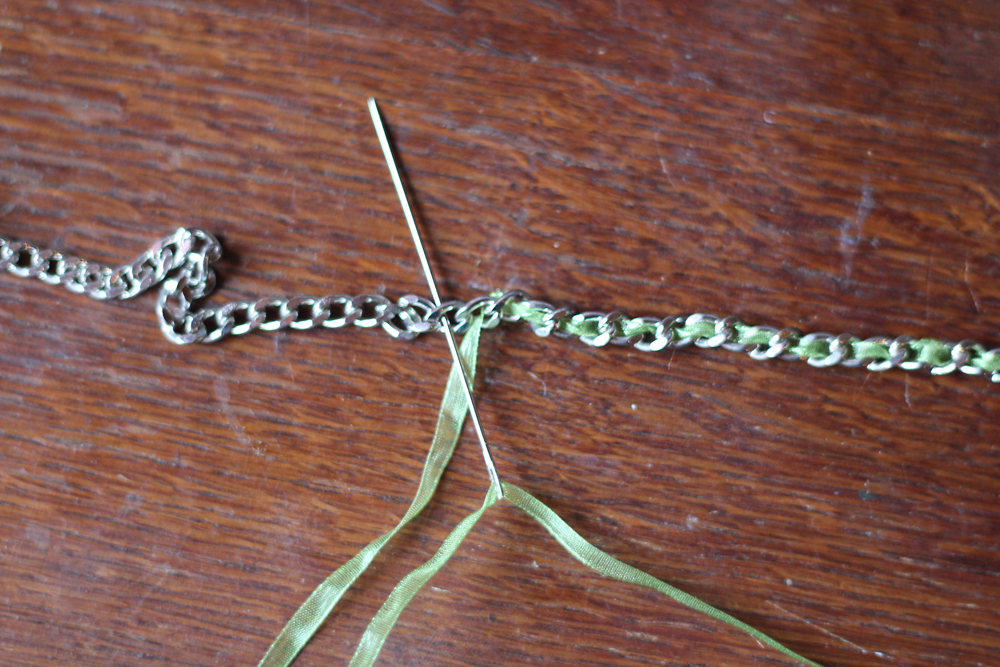 Now use your needle to zigzag the second ribbon through the second chain.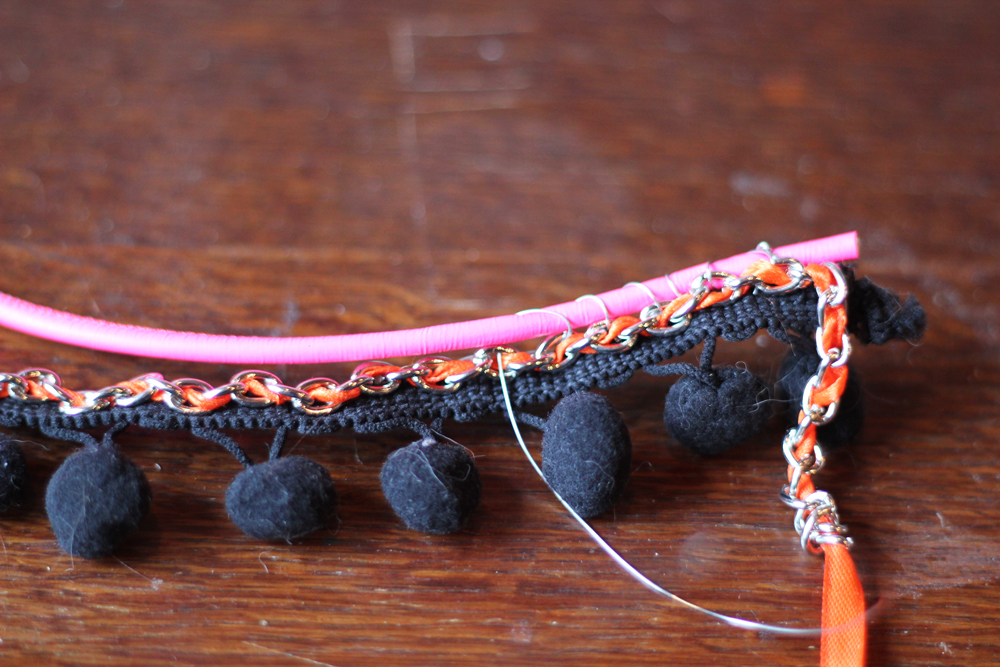 Use the wire to attach the pretty pink leather cord to the first chain. (you can also use a lot of hoop rings to create the same look).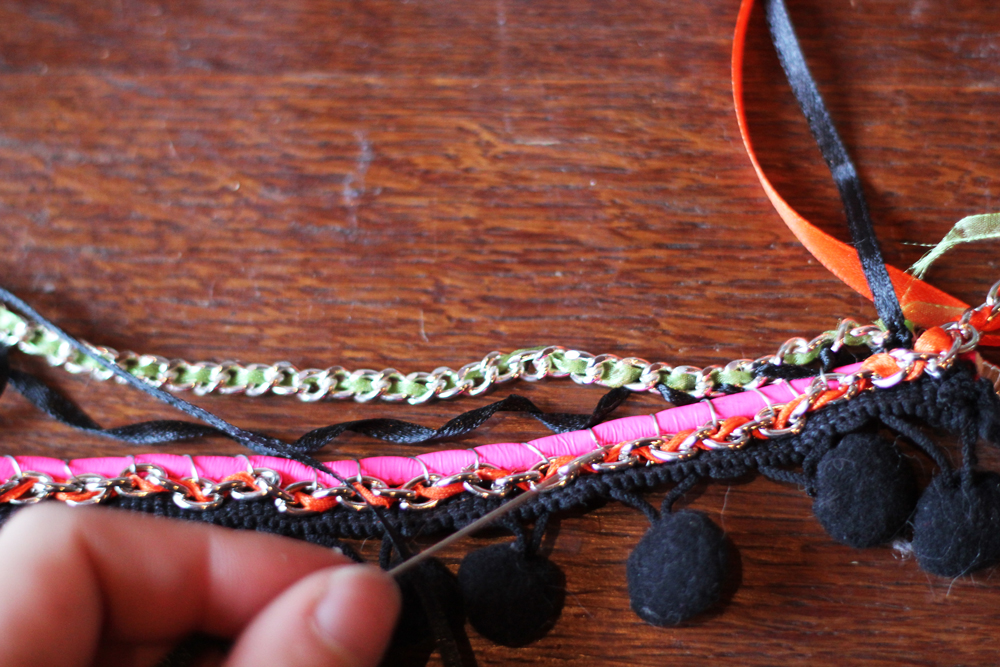 Take the third ribbon and use it to attach the second chain to the wired pink leather cord.