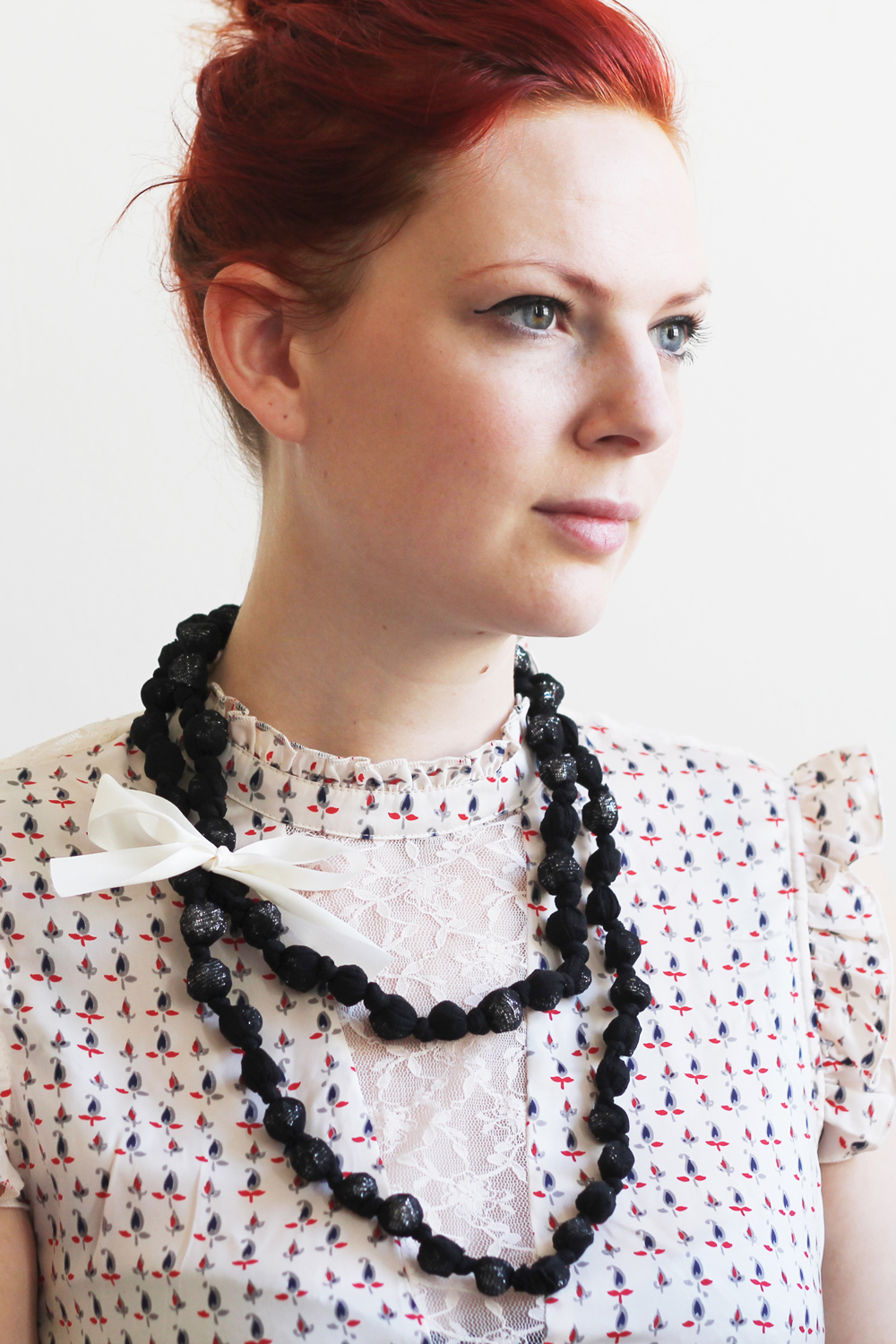 I own a lot of tights as you may already know from my

Tidy Tights

post :) It's because I almost always wear skirts or dresses. This means that I am constantly looking for new ones because they tend to rip pretty fast, as tights often do:)
It just felt so wasteful to throw the ripped ones out, so I decided to turn them into a necklace! The fabric is just perfect for DIY-ing and it's so multifunctional! I also used another easy to use material: aluminum foil. 
The necklace might not sound so fancy by hearing the materials, but it will look trendy, trust me!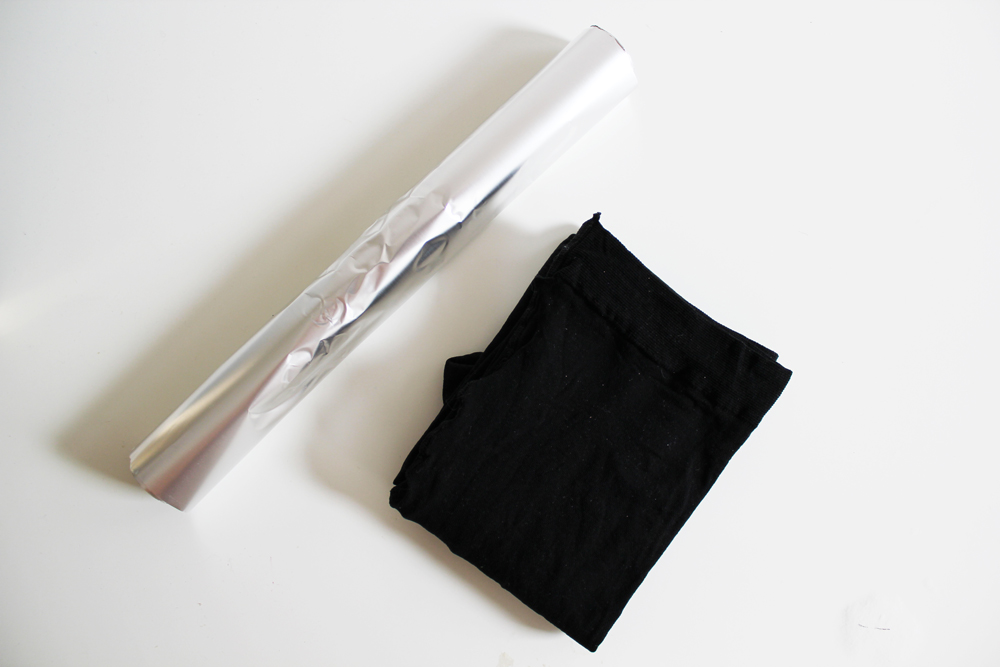 (- a piece of ribbon for the decoration)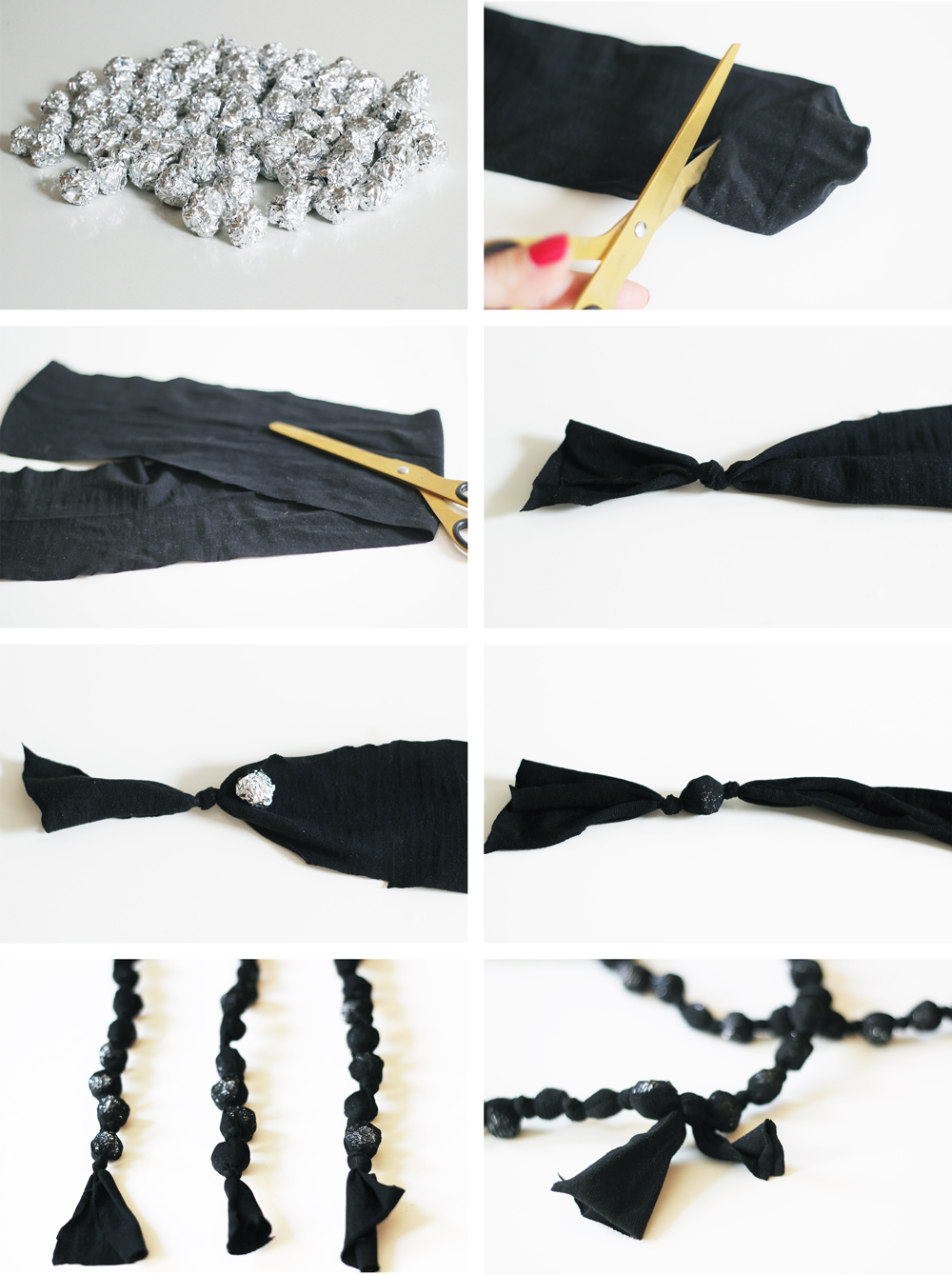 1. Make tiny balls out of the Aluminum foil.
2. Take your old tights and cut the foot of.
3. Cut the fabric in long strips.
4. Tie a knot at the end of of the fabric.
5. Place your aluminum ball against the knot and fold the fabric around it. 
6. Tie a knot on the other side of the ball.
7. Repeat these steps for as long as you want the necklace to be.
8. If you have multiple strings, tie them together with a simple knot and cut of the excessive fabric.