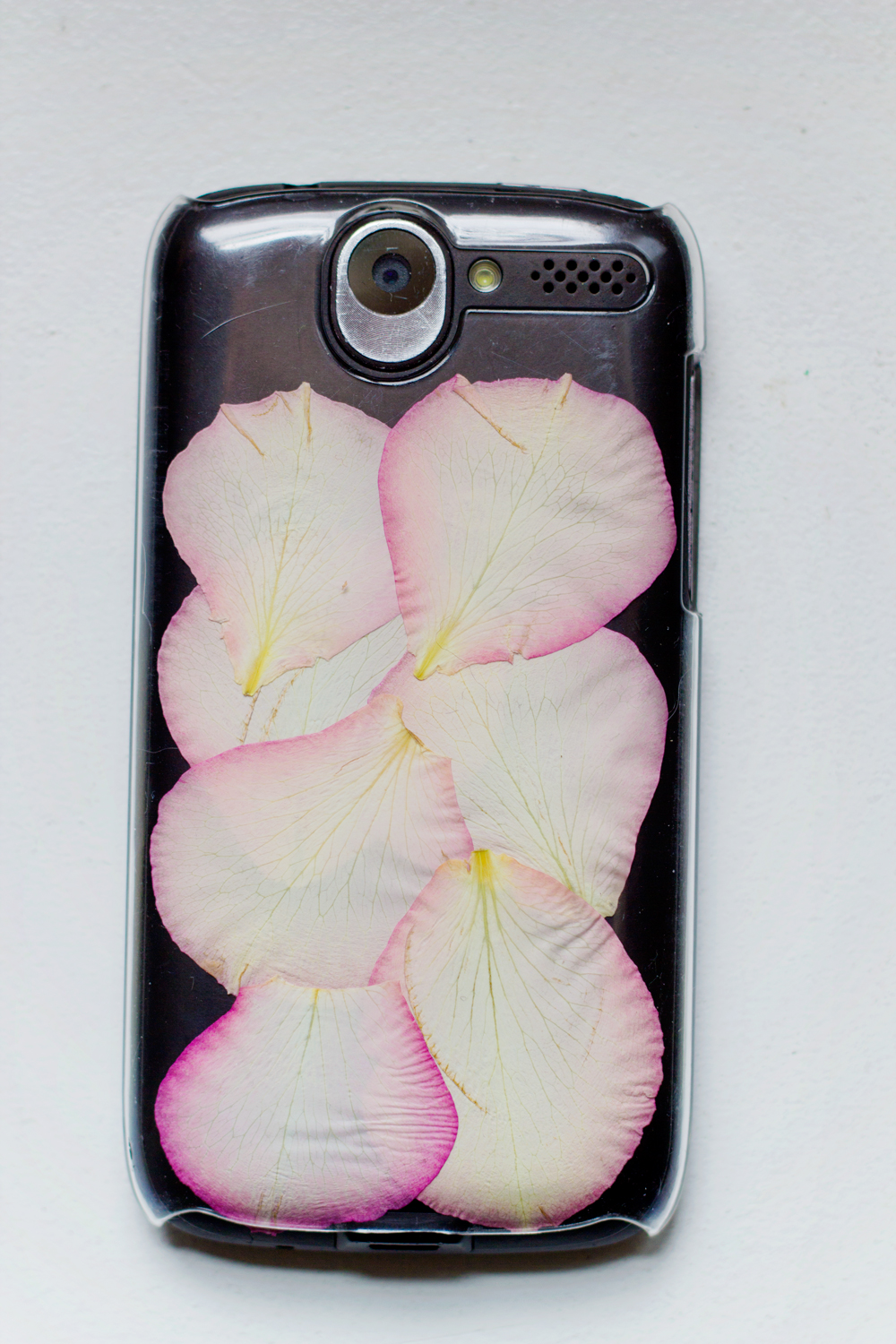 Use your phone for storing romantic memorabilia! 
My boyfriend gave me these beautiful roses the week before I left to New York. And I really felt like it was the perfect gift to bring with me on my trip. So I decided to use it as a decoration for my phone:)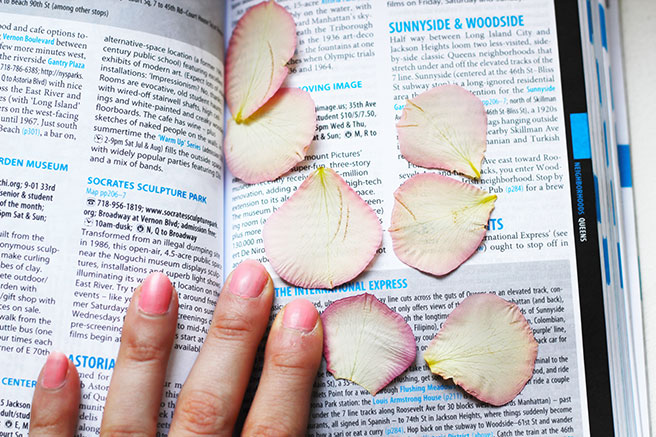 – Clear plastic phone cover
Place the rose petals in a thick and heavy book and let them dry.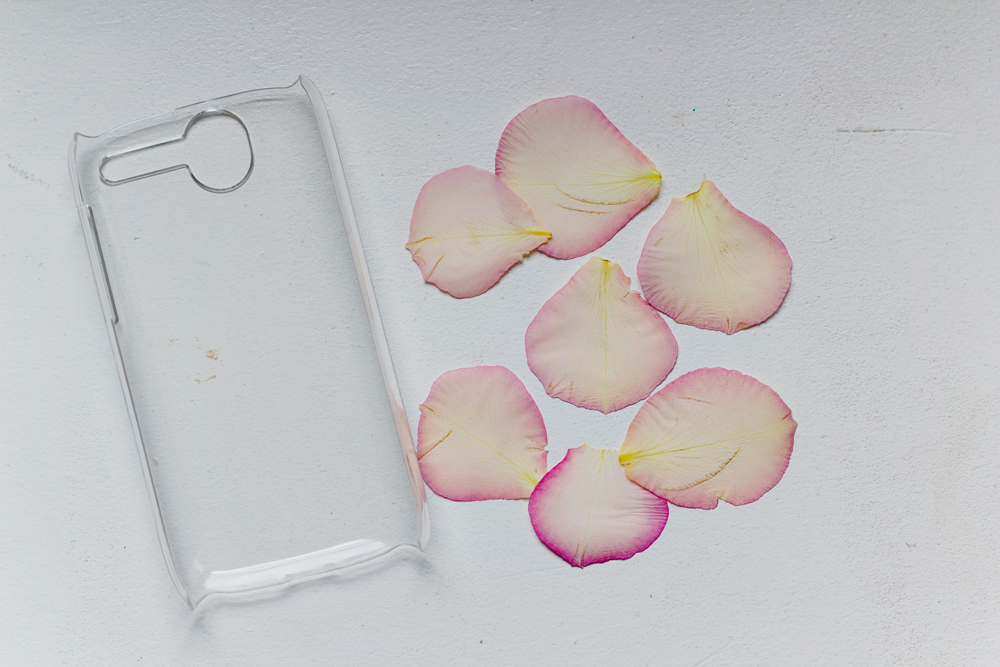 STEP 2
Get a clear phonecover en place the rose petals in the cover. 
**You can also use many different flowers and mix them to create a new color palette.