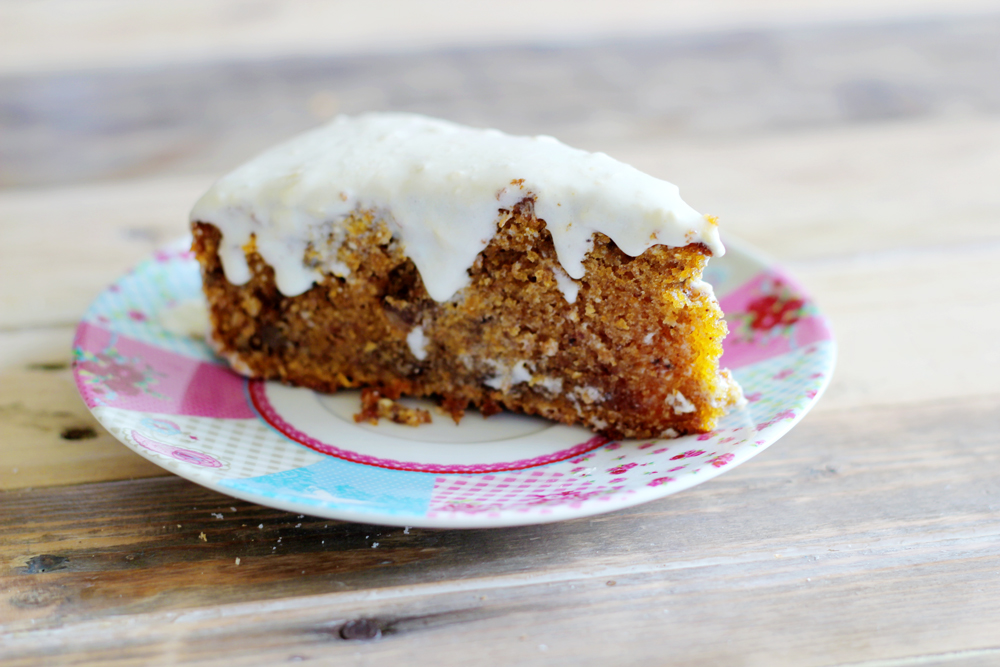 Today I want to show you one of my favorite recipes: my Carrot Cake Recipe!
I am a big fan of carrot cake, with it's creamy frosting and original spices. I just love making it and it's just so easy to do!
Ingredients for the cake:
100 g chopped walnuts (or almonds or pecans)
Ingredients for the frosting:
– Preheat the oven to 170 degrees Celsius. 
– Stir everything except the carrots and nuts into a bowl. When stirred together, add the carrots and nuts and gently keep stirring for 1 minute.
– Pour the batter into the pan and place in the over for 50-70 minutes or until a toothpick comes out clean.
– Stir all of the ingredients in a big bowl. Mix until it's smooth and let it sit in the fridge for a couple of hours before decorating the cake.