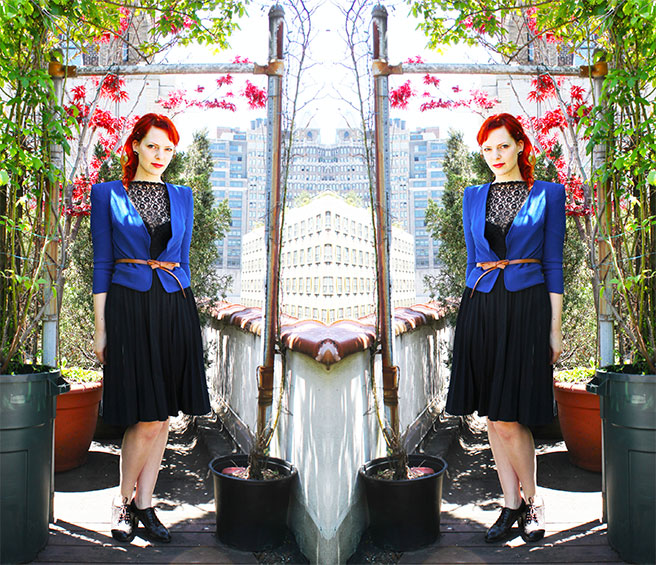 Moving to another country is one of the most amazing things to do! But one thing that I really did not realize was that a crafty (fashion)blogger and a tiny suitcase do not match well:)
I really had a very hard time selecting the items I wanted to bring, and while I was leaving Holland I didn't just say goodbye to my boyfriend and cats, but also to all my pretty dresses:)
So now that I am in New York, I have decided to embrace the limited options in my wardrobe and start a mix and match game!
For today I am using my vintage lace dress and turn it into three different outfits!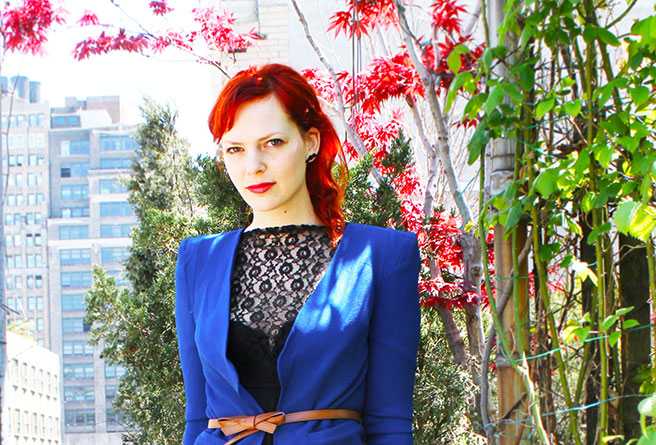 FANCY- I really love this dress, because it can be worn in so many different ways! I am actually wearing the dress backwards in this picture! Because the back of the dress is very high, I decided to wear it backwards and only wear a black bra underneath it. The bold blue jacket makes it fancy and not to revealing;)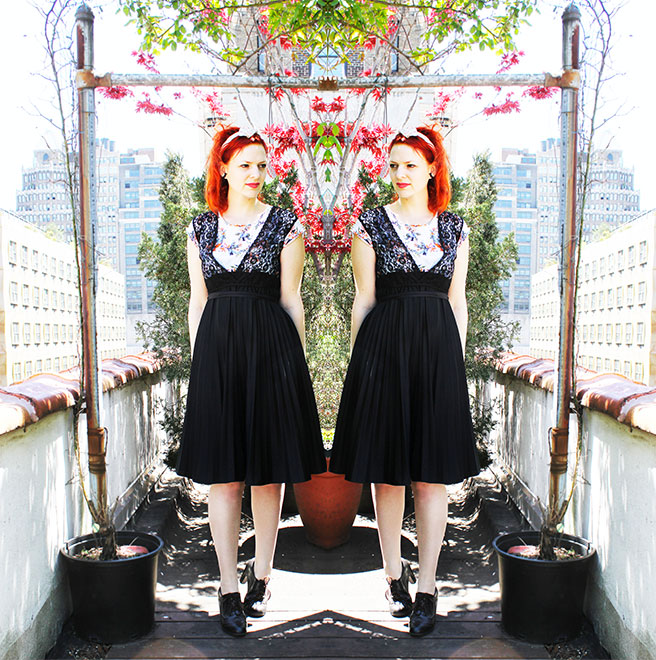 CASUAL- The front of the dress is actually pretty low, so I am combining it here with a high floral top.
And I (almost) always wear something around my waist to accentuate and highlight my figure, so I added a black ribbon to the look.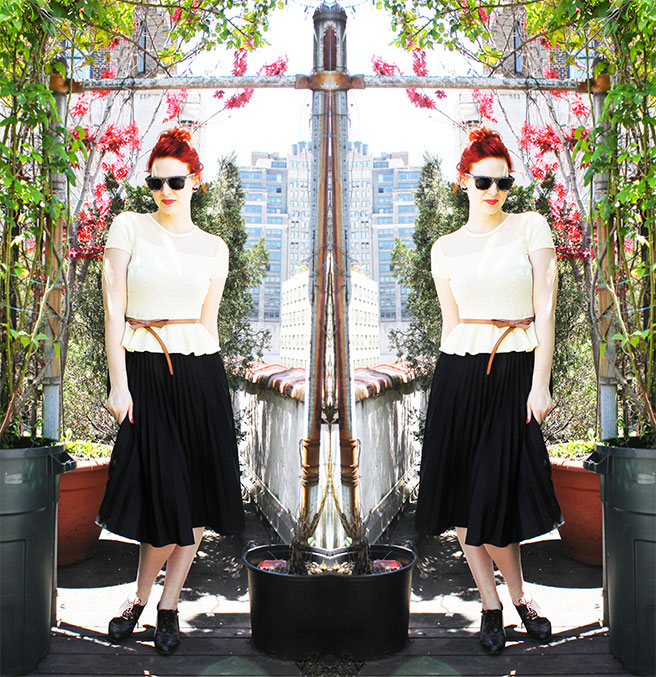 RETRO- Why only wear dresses as a dress? You can also use the length to create the look of a high waisted skirt! Just add a top and a waist belt to your dress and you are good to go!