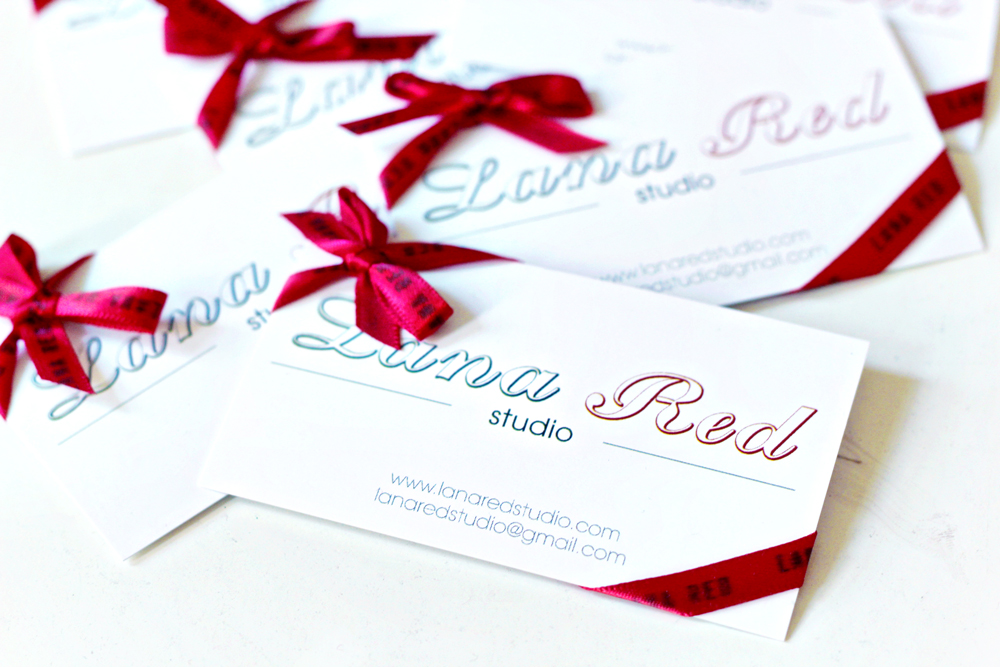 I am always so excited when I can use a new method in a DIY! I just discovered this stamping kit from Staples, that lets you create your own text on a stamp! 
And stamping itself is always great fun, but I wanted to see what else I could stamp on and discovered that it stamps on ribbon to!
So I immediately thought of a new fun way to restyle my (boring) business cards into cute tiny looking gifts :)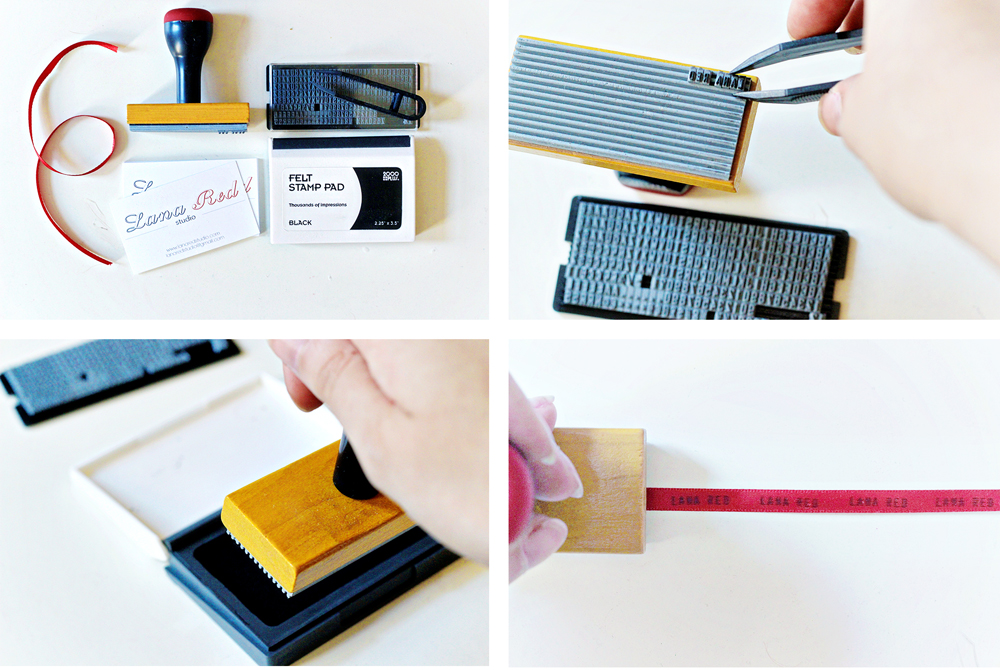 1. Supplies: Business card (you can order them online or make them yourself) | ribbon | Stamp like

this one

 or you can order a customized stamp on

Etsy

| Ink pad
2. Prepare the stamp by placing the letters.
3. Dab the stamp in the ink.
4. Stamp your text on the ribbon.
All done!