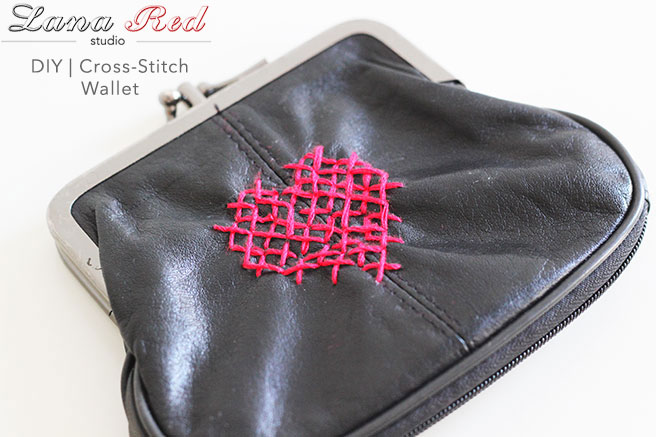 I bought this wallet a while ago and just love the simplicity and the slightly vintage look to it. But I felt that it missed a personal touch. 
So I tried out a technique that I haven't used since I was ten: cross stitching. I have seen some cross stitching items in stores lately and just love that this old school technique has become popular again!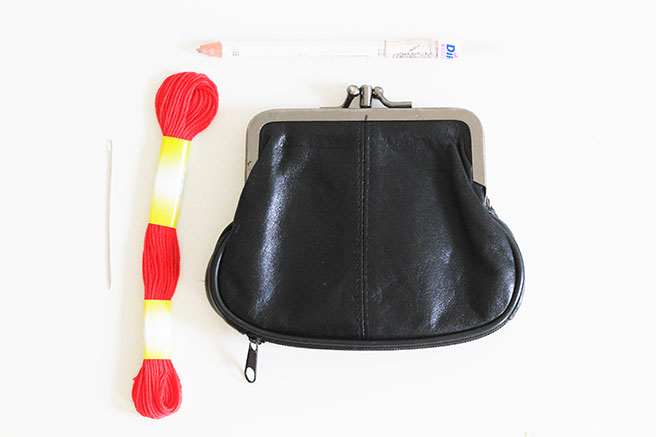 Old wallet or clutch | Embroidery yarn | Long needle | Chalk or a pencil that is removable from fabric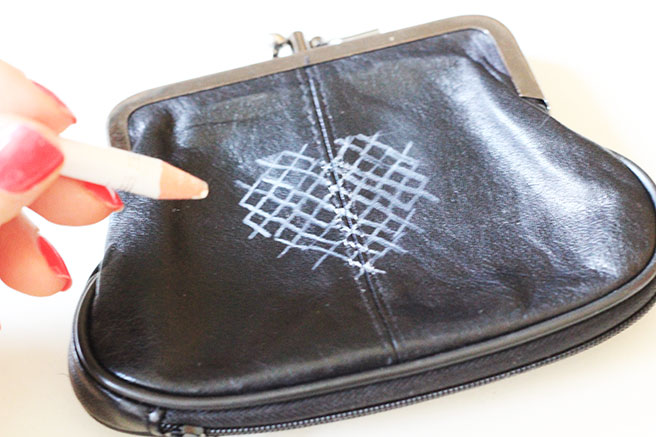 Step 1: Use your chalk to draw your heart design on the wallet or clutch.
Use a design out of crosses to make the embroidering easier.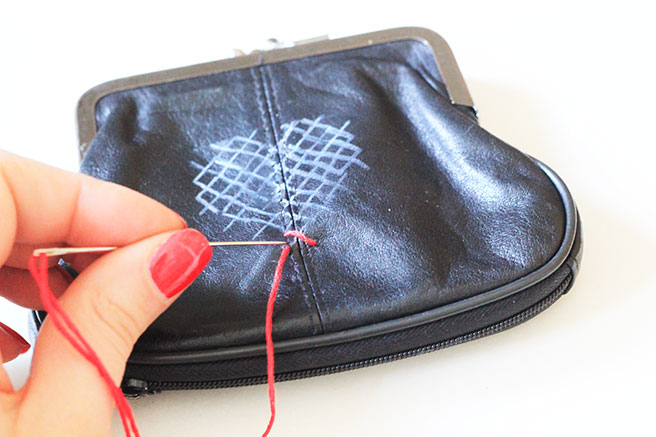 Step 2: Start embroidering by following the lines on the fabric