I started my suitcase outfits series, because I have been living out of a suitcase in New York City for the last two months. But what I probably should have anticipated is that I could not resist buying some new cute pieces! 
But having a few new dresses does not mean that I don't just love to mix and match. And I just got really into the spirit of it, which means that every item I own right now is a new challenge of trying new ways to wear it!
Take this maxi dress for instance, as soon as I noticed it in the store, it just screamed different fun styles at me :)
So here are three ways to wear a maxi dress: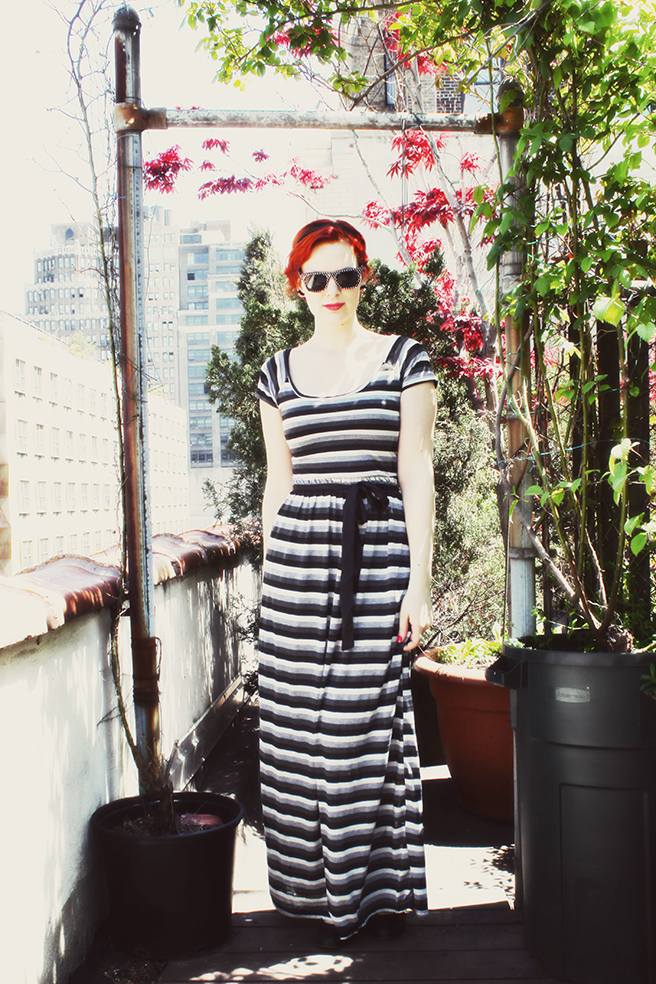 CLASSIC- Take the dress as a simple base and add a waistband or bow to the waist to show of those curves!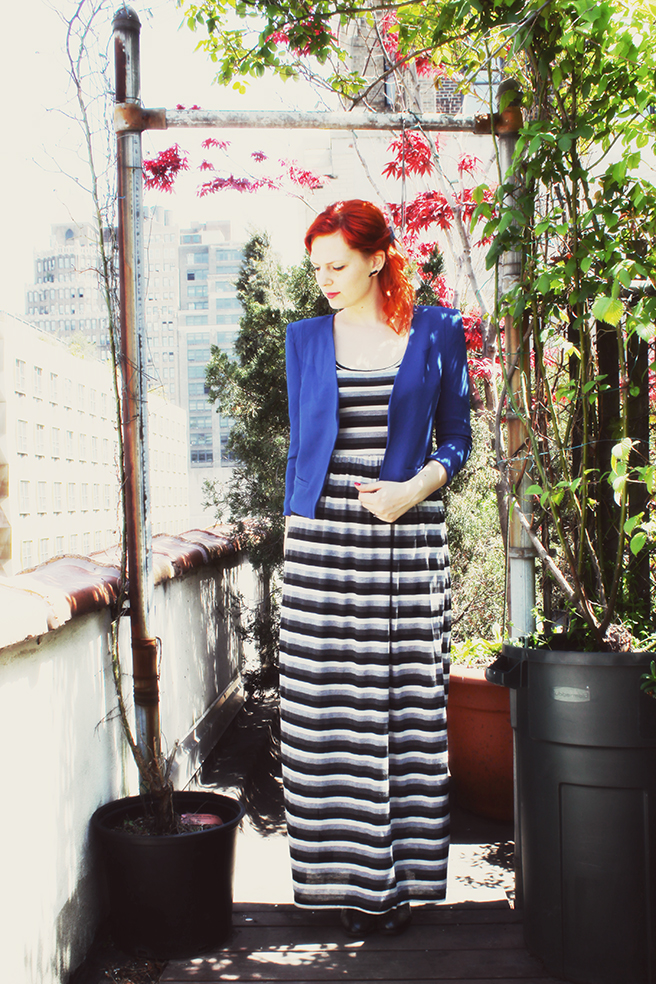 COLOR BLOCK- Add a pop of color to the top of the dress by adding a jacket or blazer. I choose to wear a blue blazer for a more fancy occasion, but a short leather jacket would also work really well with this look.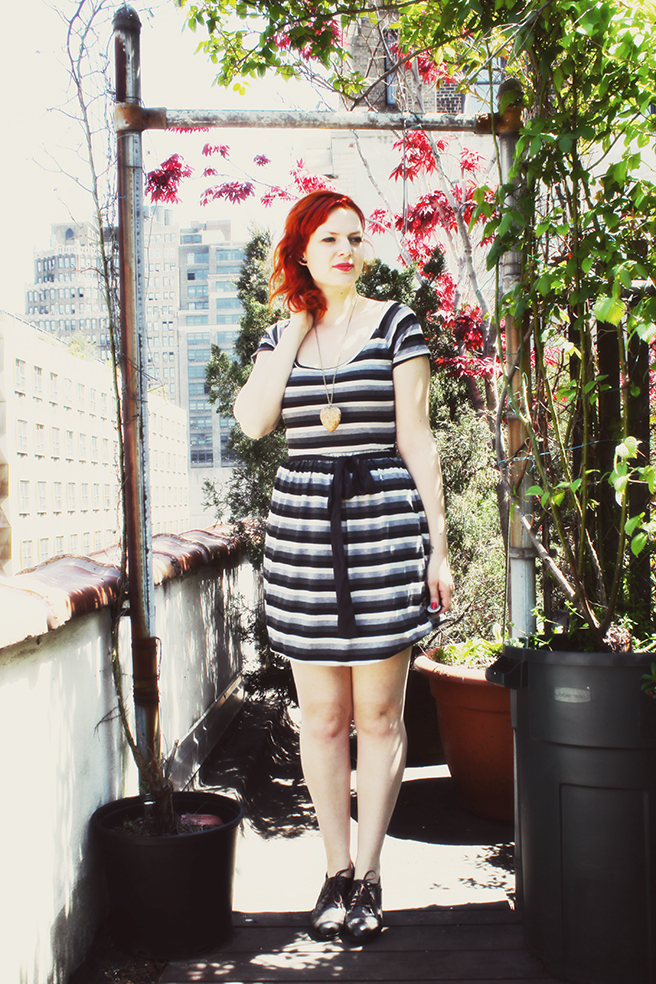 CASUAL- Maxi dresses don't always have to be worn maxi! It is very easy to shorten your dress by wearing shorts underneath your dress and fold the bottom of the dress into the elastic band of the shorts!
This makes the dress more suitable for those warm days and at when it gets chilly at night, just wear the dress down again!
Combine with a long necklace and ribbon to add a little bit of detail.