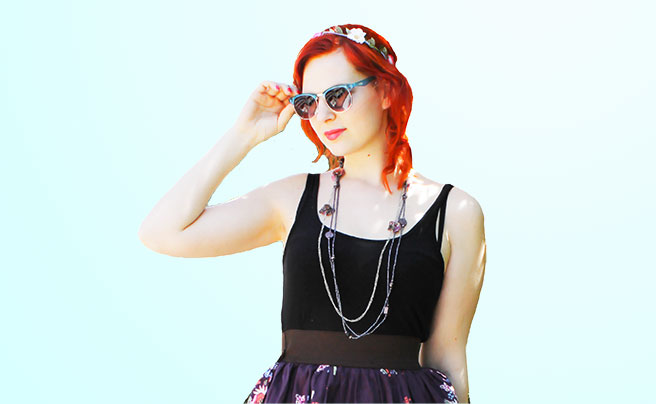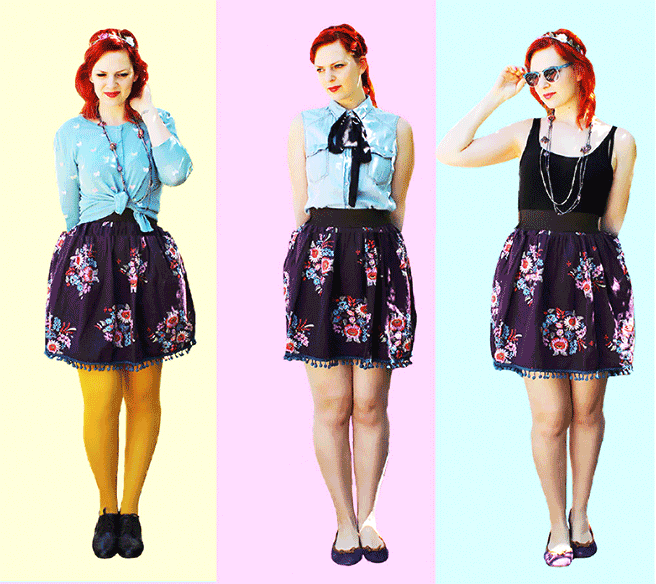 Be ready for the third post in the Suitcase Outfits Series! This series shows you how to create different looks with a limited amount of clothing.
Today I am styling 3 different looks with one playful purple skirt.
Skirts are the ideal piece to bring along on a trip. They usually don't weigh much and there are just endless possibilities in styling different outfits.
You can wear them with heels or with flats | With tights, socks or knee highs | And that is just the bottom part!
For the top-part of your body you can choose along the weather forecast or the occasion: Go fancy with a blouse and bow, or go bohemian with a tank top and long necklace.
It is just a matter of mixing and matching! So have fun and be playful!