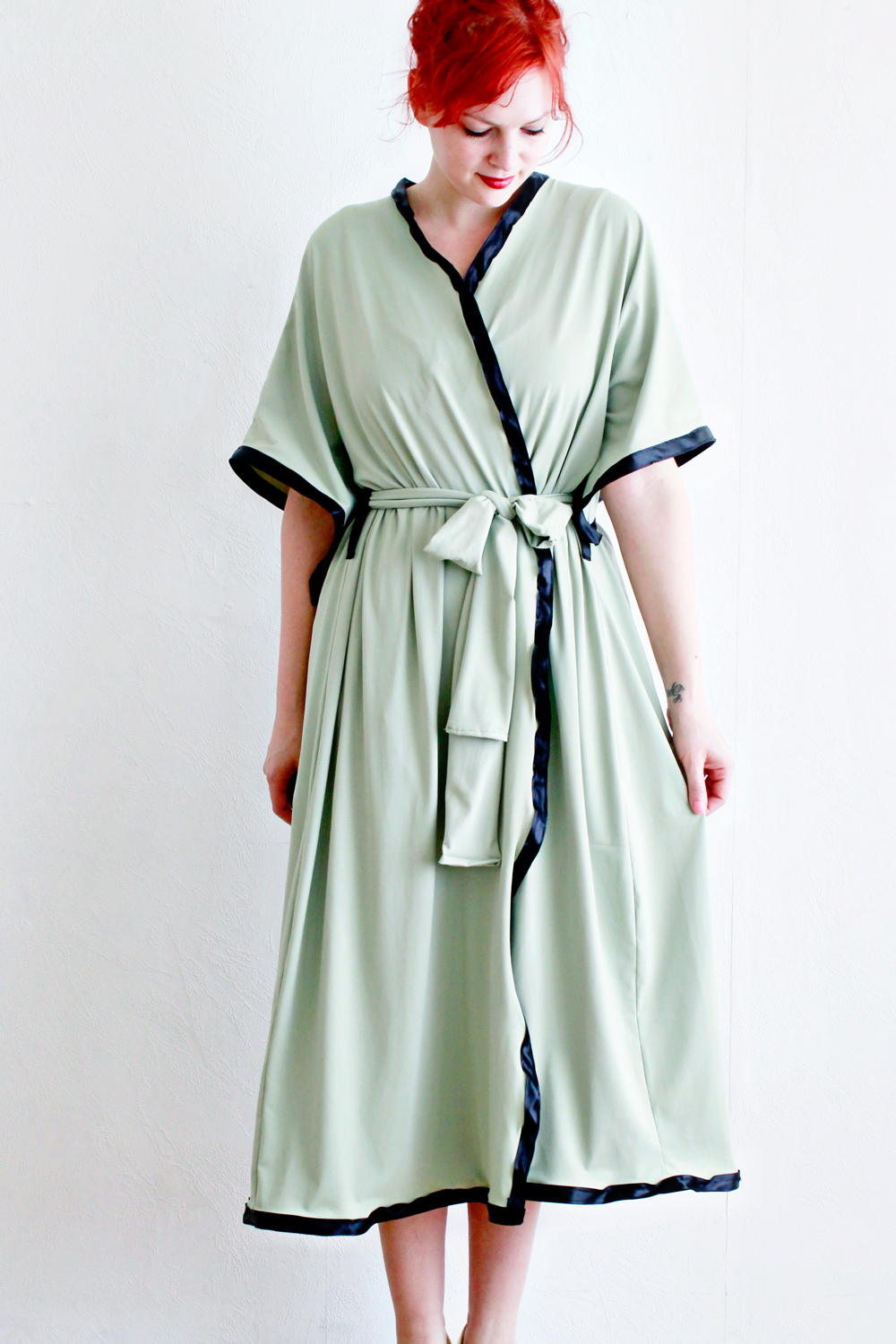 When moving to NYC I realized that the only bathrobe I owned was pretty heavy for traveling and not very suitable for summer. And I always wanted to make a nice robe, but it just seemed unnecessary, since I had a nice one already.
So my trip gave me the perfect opportunity to finally make one! I found this nice affordable stretchy fabric in a fabric store and immediately fell in love with the subtle color (and it feels very soft and smooth:))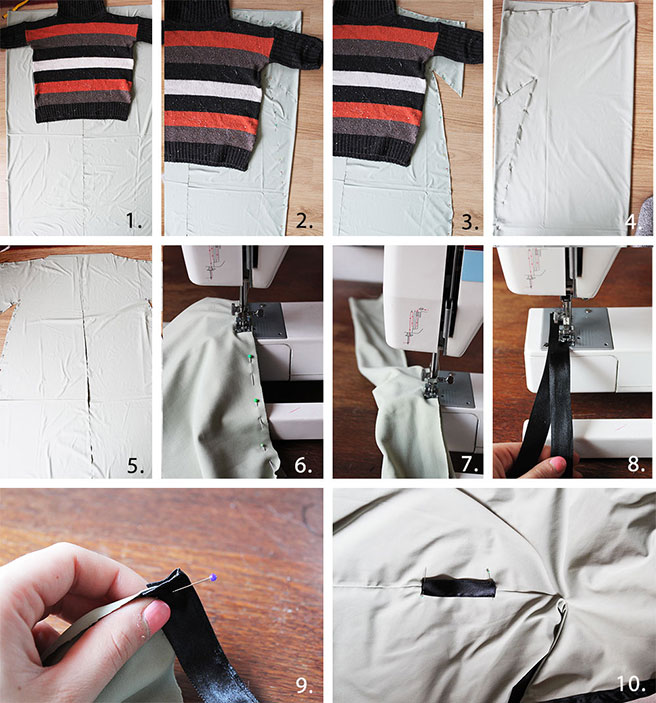 Fabric | Ribbon | Sewing machine | Big sweater | Scissors
DIY:
1. Place your fabric on a flat surface and fold the outsides to the middle. Place a big sweater on the fabric as a guide.
2. Pin one side of the fabric along the lines of the sweater.
3. Cut the excessive fabric away.
5. Repeat step 2 and 3 on the left side of your robe.
6. Stitch all the pinned parts together.
7. (optional) take a long strip of fabric and fold it vertically together. Sew along the outside line and fold the strip inside out.
8. Take two long pieces of ribbon and sew them on one side together.
9. Fold the sewn ribbon over the edge of the robe, and sew along the outside parts of the robe.
10. Use some leftover ribbon for the waistband loops.