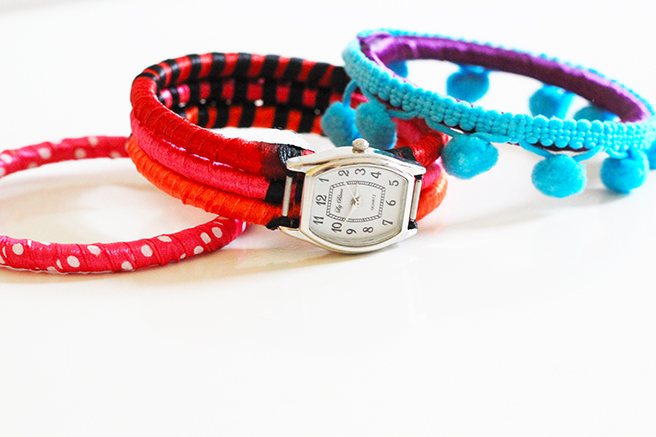 I don't know what it is about the watches that I buy, but the wristband always seems to break within a week! So it's time to find a solution to not let the watch itself go to waist. I have been thinking of different ways to create a new watch, and I just love

this

DIY, but I really wanted to come up with something more 'me'. 
So I bought a few cheap plan bangles while I was still in New York and started to play with different types of ribbon. 
This DIY was so much fun to do! And I just love how the watch turned out!**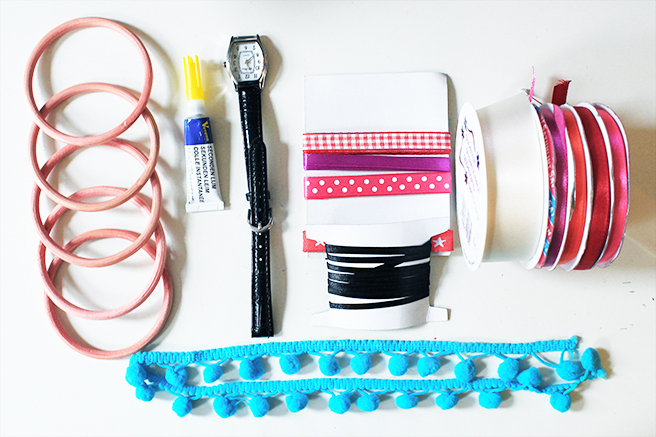 Plain Bangles | Super Glue | Watch | Different Types of Ribbon | Scissors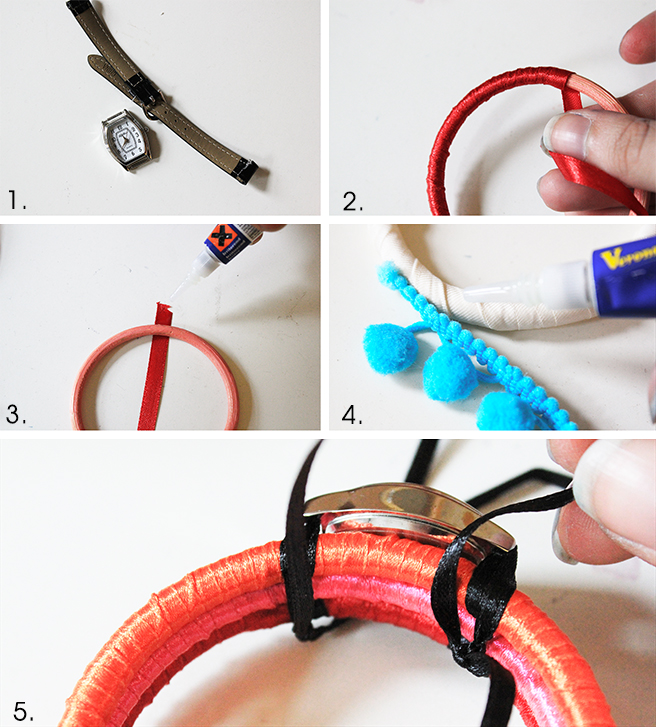 1. Remove the band from your watch.
2. Wrap ribbon around the bangle to create a base.
3. Use a drop of glue to secure the end of the ribbon.
4. Try different types of ribbon and cords and don't be afraid to mix colors!
5. Ue a smaller piece of ribbon to attach the watch to the bangles. I used three bangles next to each other as a base and placed the watch on top. 
* Decorate more bangles to match your new watch!
** Just a quick note to say that because of the weight, the clock does place itself under your wrist, I personally don't mind this, but I just wanted to mention this :)