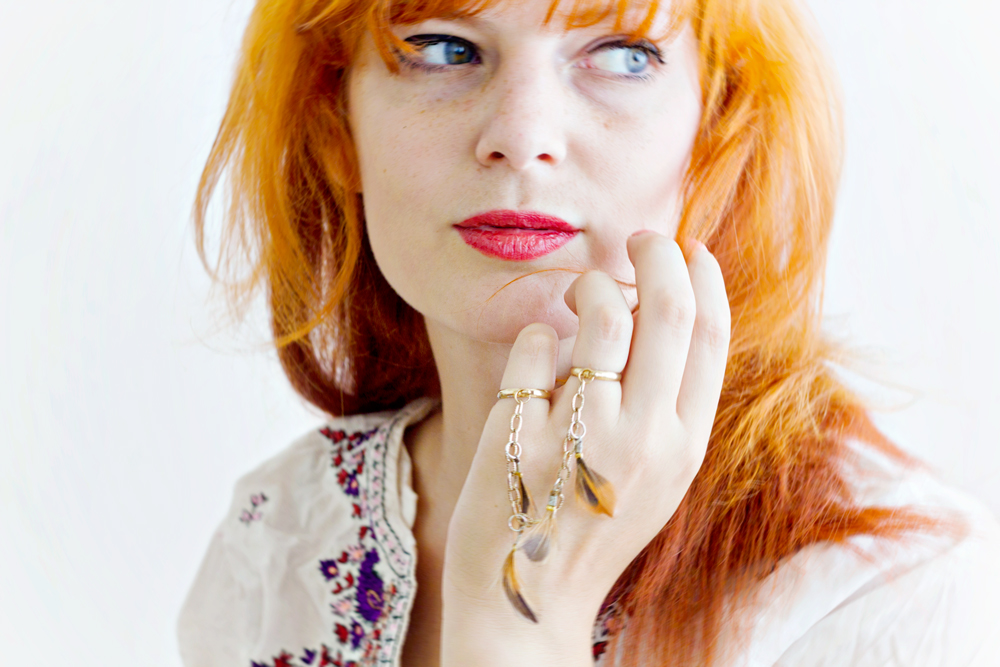 There is this gorgeous trend going around that involves wearing simple delicate rings, and I just love it! 
But after a while I really felt the need to add a personal touch to the trend and that's how I came up with this fun DIY: Delicate Feather Rings.
It's very simple and you can adjust the tutorial in any way you like!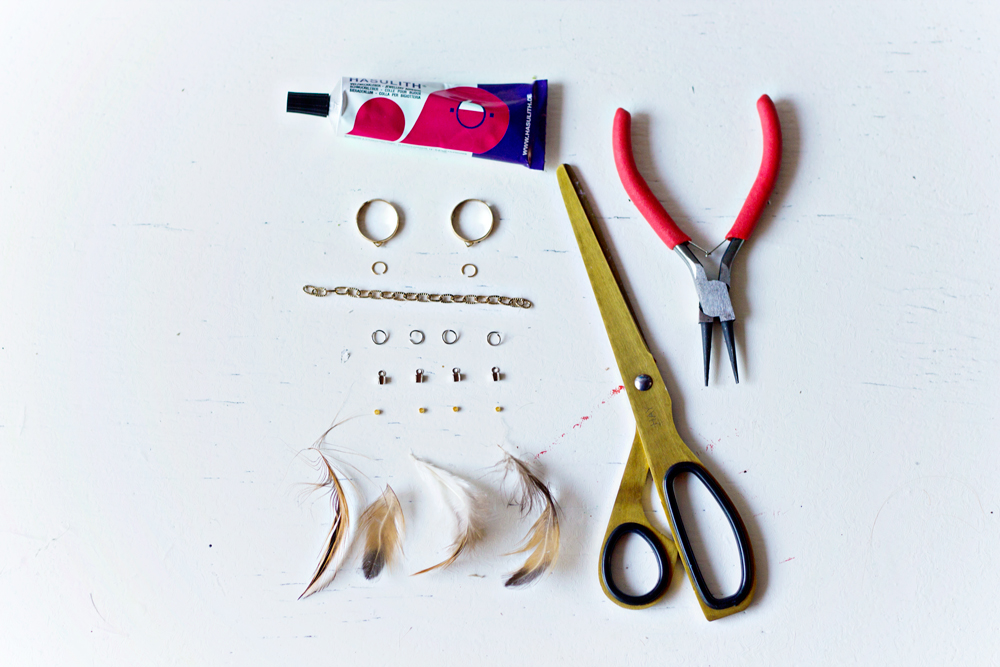 Scissors | Pliers | Glue | Ribbon connector | Jump Rings | Crimp Beads | Feathers | 
Suitable Rings
 |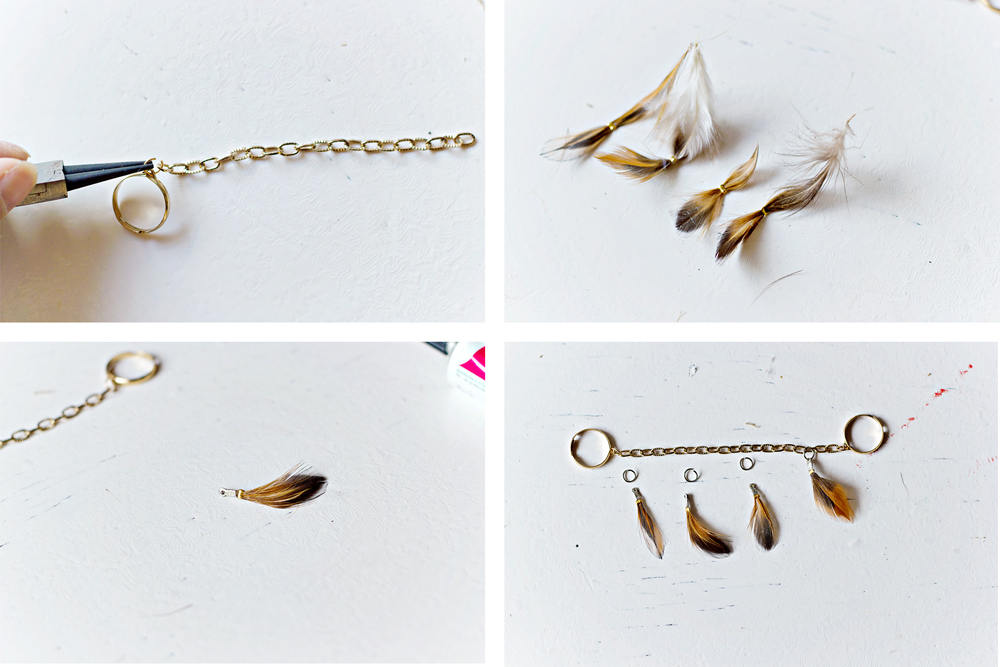 1. Attach the chain to the rings with hoop rings using your pliers.
2. Pull a feather trough the crimp bead and decide your desired length. Crimp the bead and repeat with all feathers.
3. Attach the ribbon connector with glue and use your pliers to use pressure. Cut the excessive feather off and repeat on all feathers.
4. Attach your feathers to the chain using the rest of the hoop rings.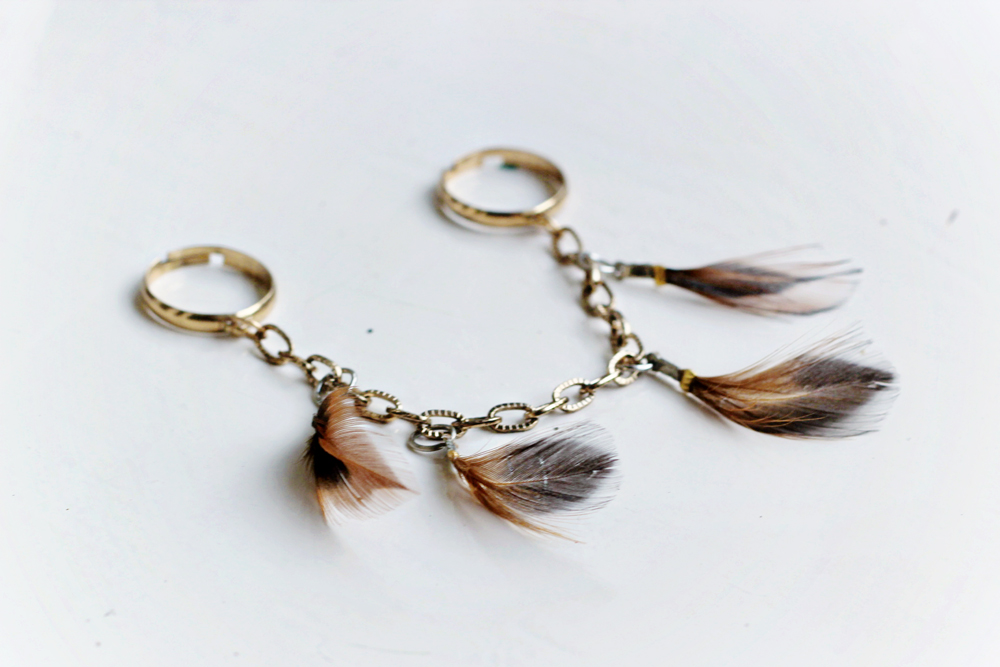 And there are so many different fun ways to wear your new rings! Here are some examples: