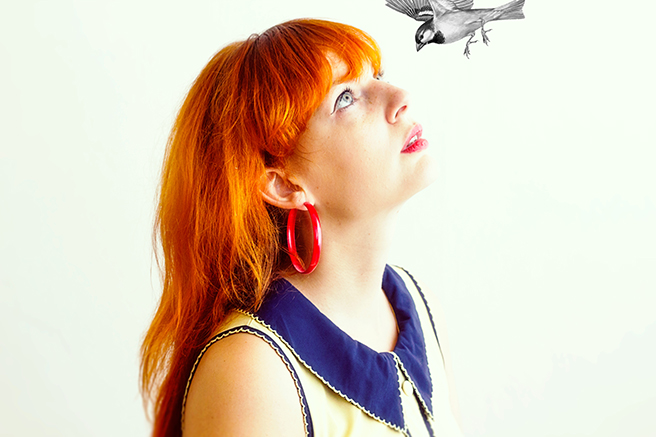 Working on my theater project and being in a room filled with flowers (pictures will follow soon) all day really has a magical influence on my daily life. I just can't seem to let the theme go, even when I get home.
I think of flowers, birds, colors and smell them in my dreams. And I feel like I am in this magical world, where colors mix with black & white, and birds appear from coloring books. I never want to leave this place and I am enjoying every second of it!
I really wish I could bring all of you with me in this magical experience and show you what I see everyday in in my current theater world. But for now I will treat you to an outfit post that is fully based on my magical world! And what a better way to do that, than in a golden girly

dress

!