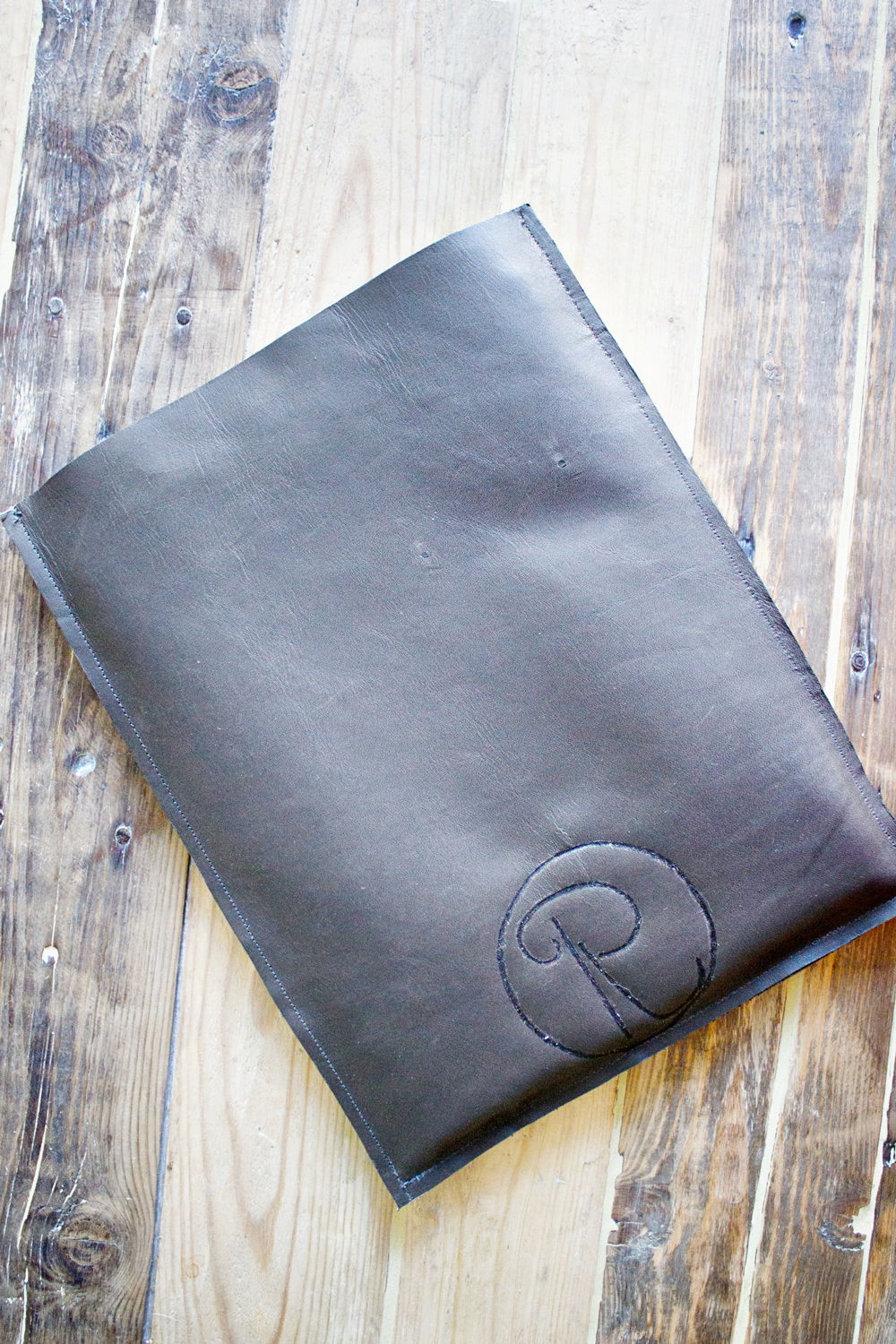 I always love to make things that are not only easy to make but also have a practical purpose!
So when a friend of mine asked me to make him a protective sleeve for his new tablet, I started sketching straight away! 
I decided to keep the design as simple as possible, but I did add a personal touch by engraving his initial in the material. 
And you know what the best part about this DIY is? You can adjust the sizes to also make a matching phone, laptop, etc. sleeve!
Here's how you can make your own tablet sleeve!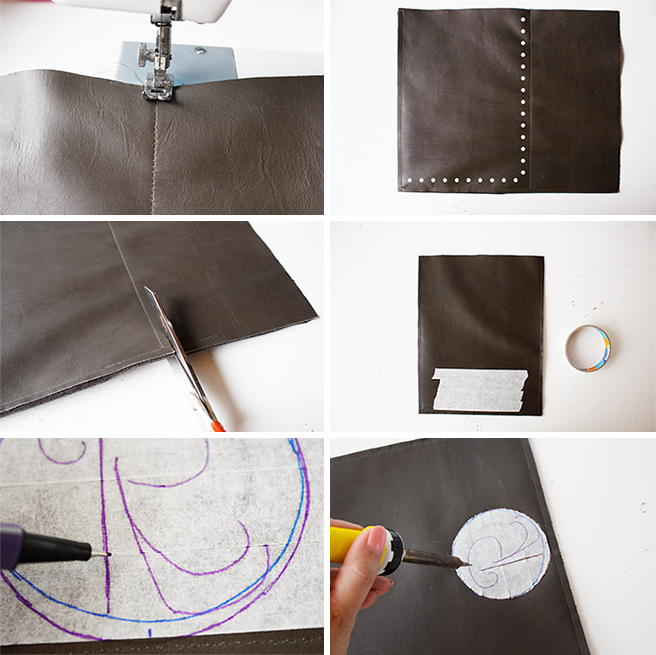 two pieces of leather | Sewing machine | Painters Tape | Pen | Scissors | Soldering Iron (or a burning tool)
1. Place the two pieces of leather on top of each other and sew along the bottom line.
2. Place your tablet between the leather en draw a line where you want to close the sides(see image). Remove your tablet and sew the second line.
3. Cut the excessive leather.
4. Get your painterstape and place the tape where you want your design to be.
5. Use your pen to draw your design on the tape.
6. Get your Soldering Iron and carefully trace your design. Make sure that you burn trough the tape, but not to far to cause a hole!
Remove the the tape and you are done!