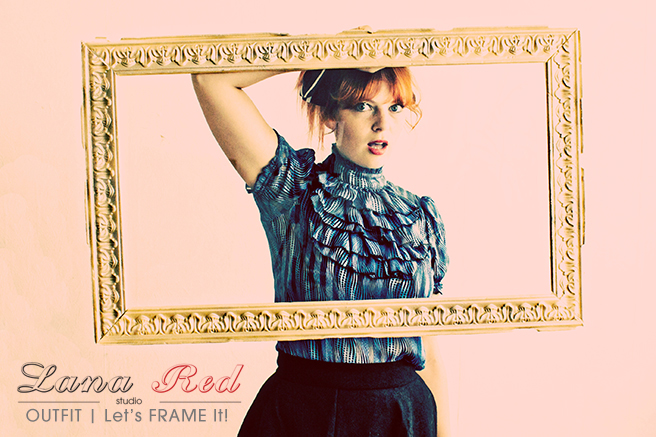 Who doesn't like to play dress up with a prop and feel like a retro doll?!
So todays outfit post is: retro, fun, pink and includes a gold frame that I crafted myself :)
I am still pretty busy with my theatre project, but that doesn't mean that I can't have some photoshoot fun every once in a while, and this

skater skirt

really inspired me to go for a 'girly, big bow' look.
Have a wonderful friday everyone!