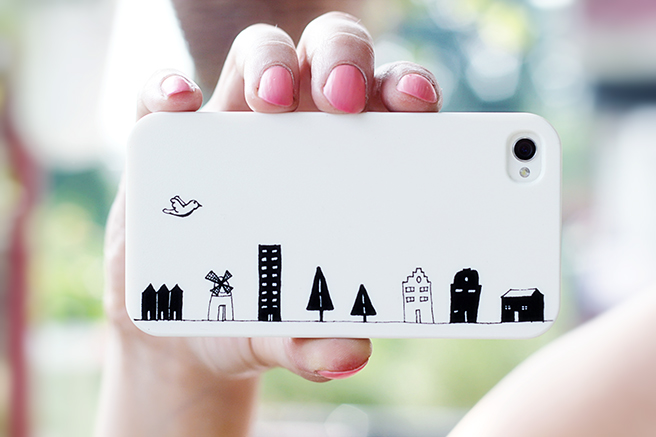 I am so excited to announce a super fun DIY collaboration with

Casetagram

today! 
As some of you may have noticed by my improved

Instagram

photos, I just bought my first Iphone ever! And to celebrate: I am collaborating with the fabulous people of Casetagram and designed my own custom case. 
It was extremely easy and a lot of fun to do: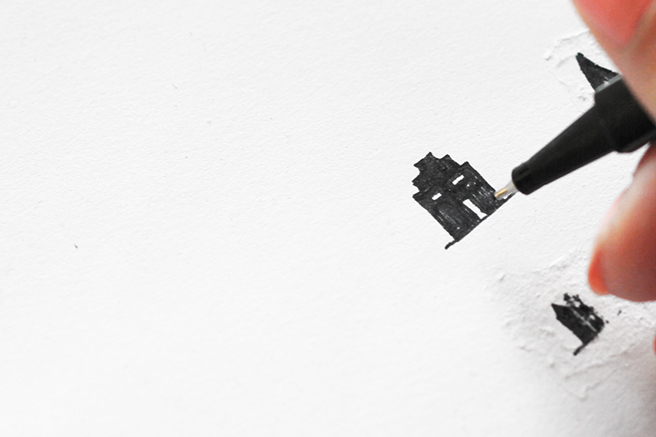 I decided to use my 'mug' design and first drew it on paper. Then I took a picture of the drawing and uploaded it to the Casetagram website. (you can also use a scanner or draw it on your computer of course)
I always love to use this design, because I can mix the houses, and really create a 'theme'. And the best part is that if you don't like windmills ;) you can also do a Paris theme!
And if you are like me, and can't choose which design you like best, just design 4 cases at once :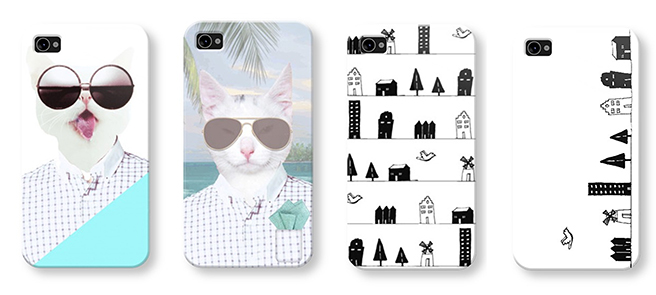 And if you're not really in the designing mood to design your own case, feel free to use any of the above designs by clicking

here

.
And as a treat Casetagram is offering you a special 10% discount to order your own case! Just use the code: LANACASETAGRAM10
Here's me showing 
off with 
my pretty new phone and case  :)