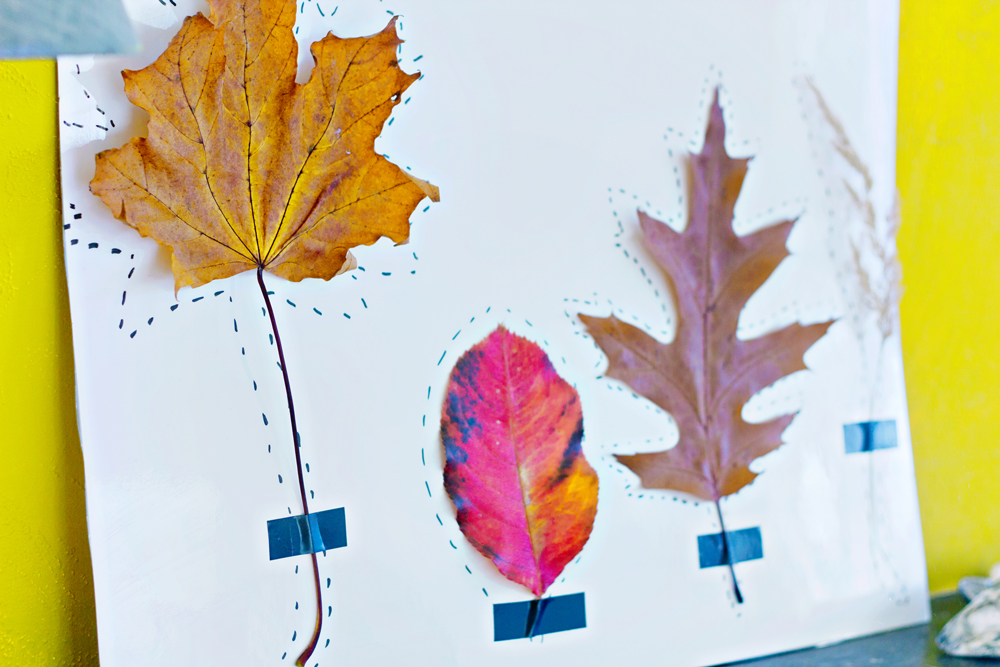 I was walking in the forest the other day and suddenly came up with a fun and (extremely) easy Fall Art DIY Project. 
I started to collect leaves and used a piece of white laminated paper as a base for the project. Because the fun part about laminated paper is that you can use a whiteboard marker and draw anything on there! And that's how the above image was made:)
So start collecting those pretty leaves and ale your own art project!
** Also for suitable for kids :)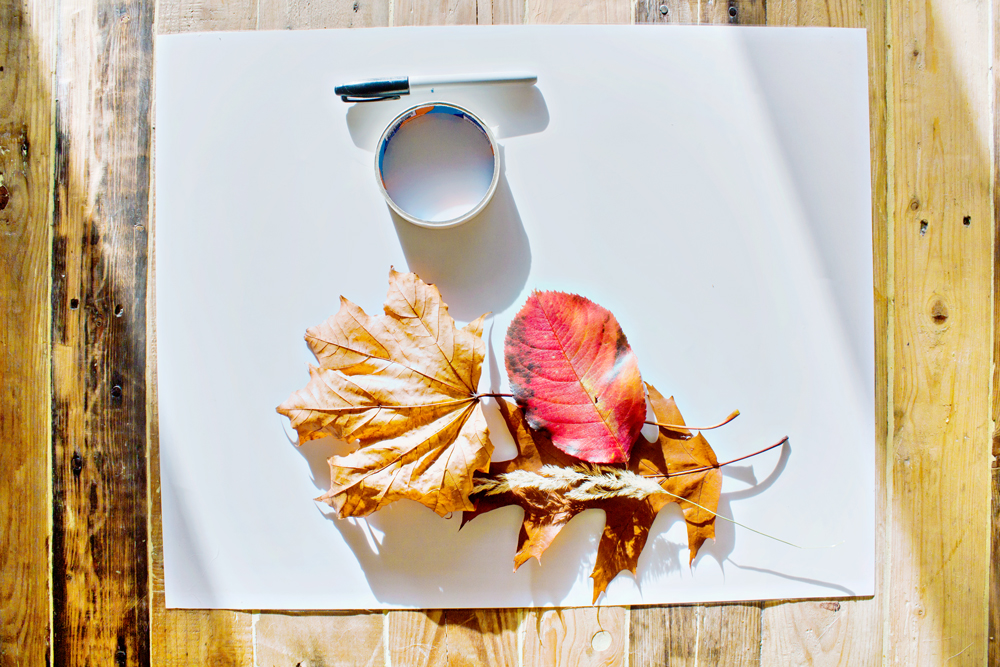 Supplies: White laminated paper | Whiteboard Marker | Leaves | Tape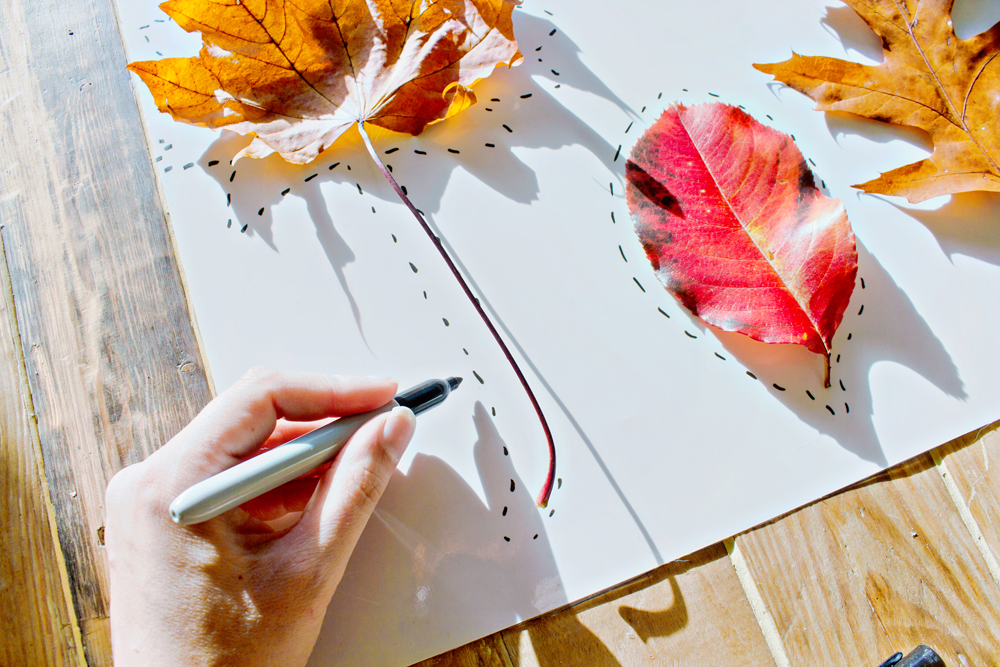 Place your leaves on the paper and trace the leaves by making a dotted line with your marker.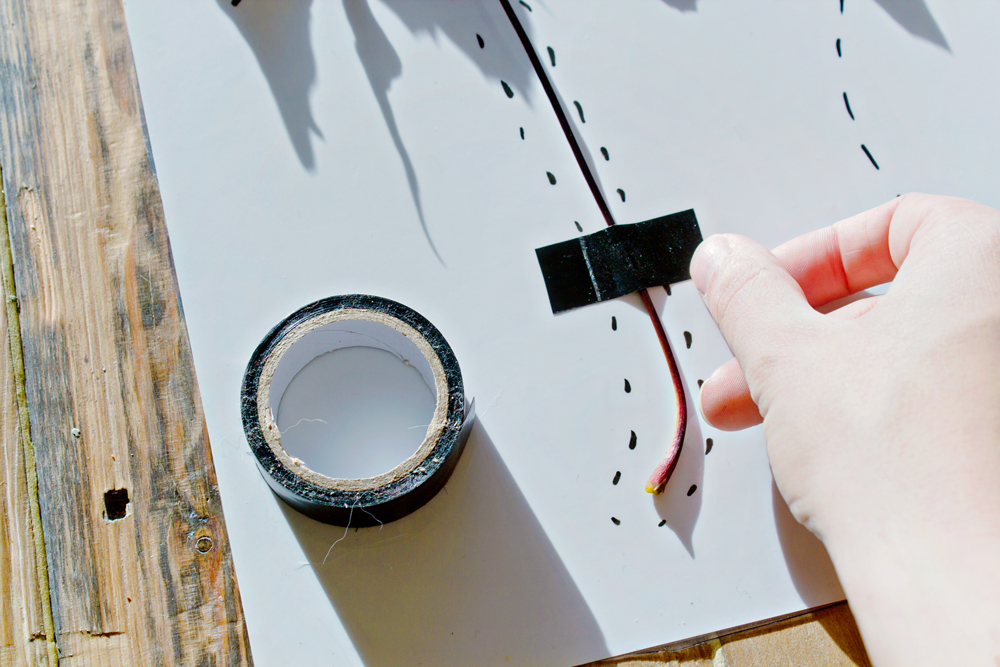 Attach the leaves to the paper with your tape.