Remember my

Fall Art Craft Project

? I made a simple tutorial with a few leaves that I found. Well, those leaves came in very handy when I was a bit bored on a rainy day last week and so I used them for a little photoshop experiment. 
The result: a free Facebook Header for everyone!
I just loved experimenting with colors and patterns and ended up making a Facebook header, so I could share my project with you!
I hope you like it, and get into the "fall mood" like I'm in :)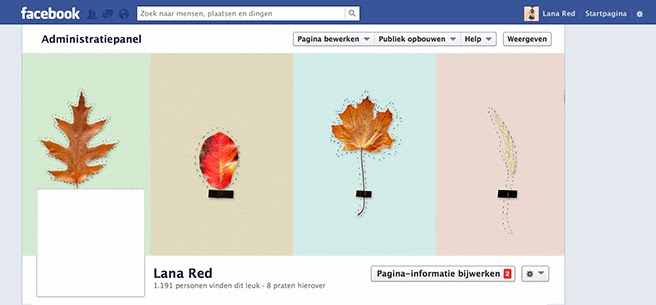 This is what your fab Facebook page will look like