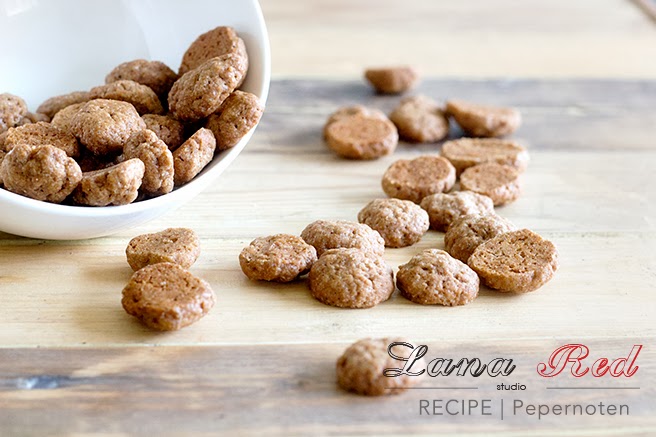 When everyone else in the world gets ready for Christmas after Thanksgiving, We 'Dutchies' still have one more holiday on the 5th of December called Sinterklaas (St Nicholas). I wrote about this event last year.
Sinterklaas, and as many holidays do, it comes with it's own special treats. One of them is the famous pepernoot. They are small tough cookies and have a very typical taste. I always LOVE them, so I wanted to share this very easy recipe** with you, so you can make them yourself!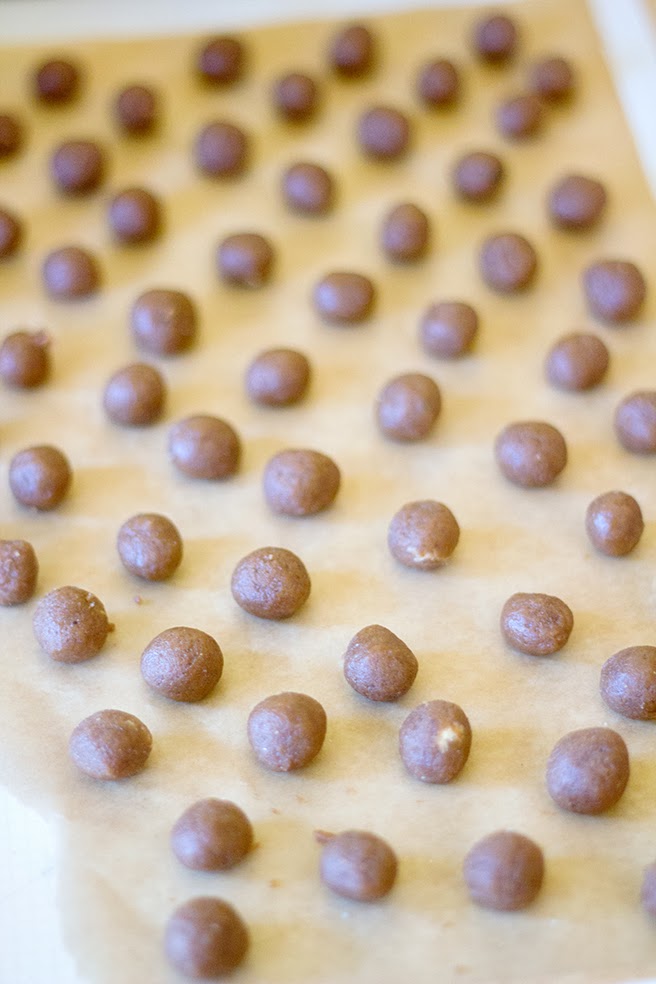 ** One of the ingredients is 'speculaas' spices. It's probably pretty rare outside of Holland. But I googled it a bit and you can make the combination of spices yourself with

this recipe

. Or you can use a similar spice-pack, like pumpkin pie spices.

 

Ingredients:

250 g Self Raising Flour

150 g Butter

125 g Dark Caster Sugar 

10 g  Speculaas Spices (recipe

here

, or you can use pumpkin pie spices)

Pinch of Salt

4 tbs Milk

 
– Preheat the oven to 160 degrees.
– Mix everything but the milk in a bowl. 
– Add the milk and knead until a smooth dough.
– Roll pieces of the dough into tiny balls.