With the holidays in sight, it's time to start crafting fancy items! 
I always love to make my own accesories and outfits for christmas and new years eve, remember my

dress

last year? Well this year I am starting a bit earlier, so I've already been pretty busy with new festive tutorials! And not just accessories, also home decor items!
Today will be the first holiday tutorial: a fancy stretchy pearl bow bracelet, that only takes minutes to make! It's the perfect bracelet to wear during christmas and new years eve. And of course any special occasion after that :)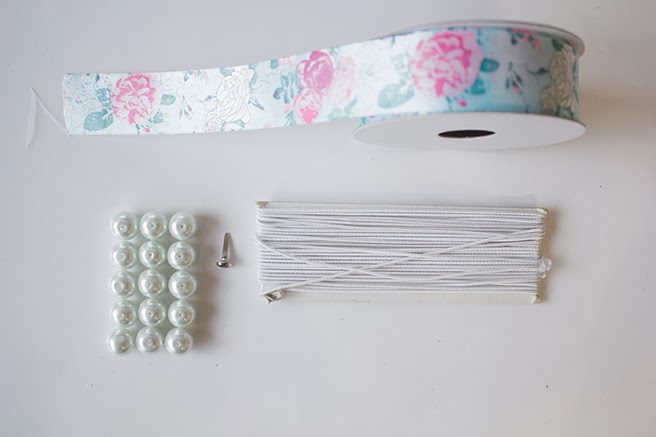 Ribbon | Pearls/Beads | Stretchy Cord | Decorative Split Pin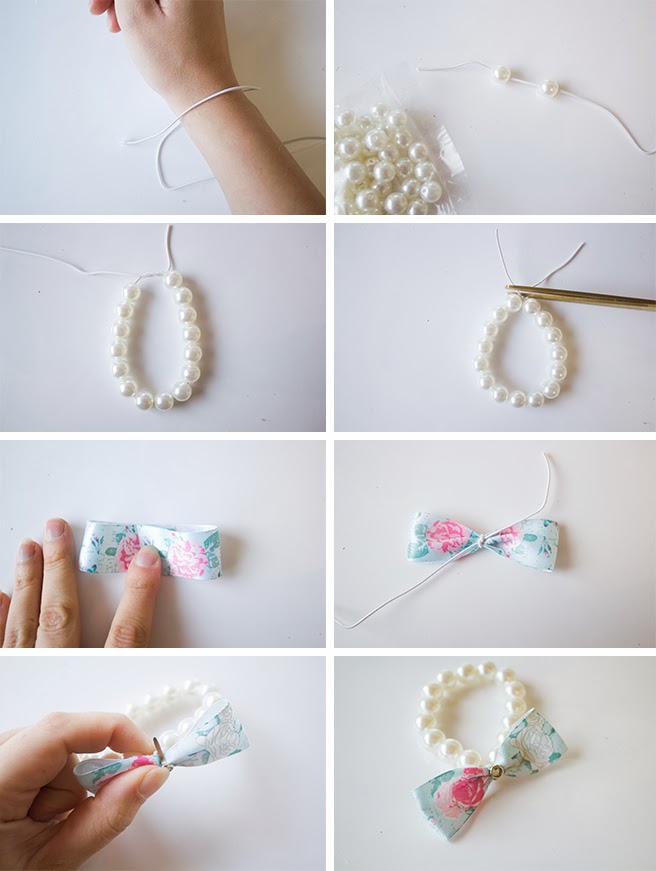 1. Measure your wrist and cut the stretchy cord in the size of your wrist + a few extra cm, so it's easy to tie it later.
2. String the beads onto the cord until you can fold it over your wrist. Make sure that the beads are covering all parts and there's still enough stretch to take it off.
3. Tie a knot into the cord. 
4. Cut the excessive cord of.
5. Take your ribbon and cut a 15 cm piece. Fold the outsides like in the picture.
6. Tie a piece of stretchy cord around the middle part, securing the loose bits in the middle. Tie a knot in the cord and cut the excessive pieces of.
7. Use the split pin the cover the cord in the middle and fold the ends of the pin around the cord.