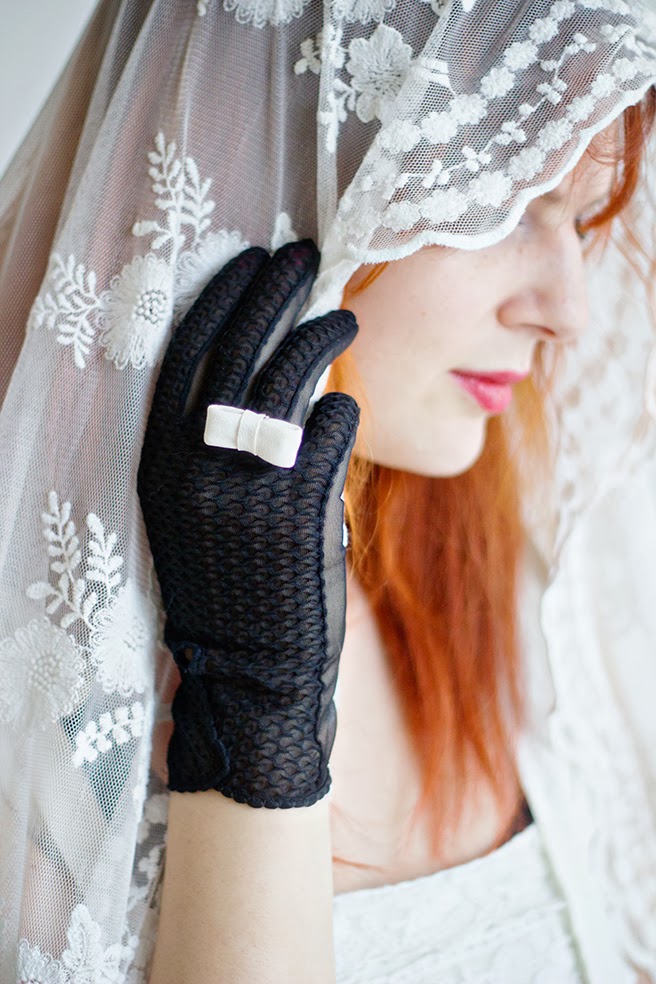 The holidays may be over, but that doesn't mean that we have to be less fancy! So today I am showing a very quick and simple tutorial on how to give your old gloves just that little bit extra and upcycle them into a pair of show stealers!
You can use your big fluffy winter gloves, or use those fancy ones and give them an extra fancy detail! The possibilities are endless.
When would you ever wear fancy gloves you say? I have no idea. (I bought them at a thrift store once). But I figured that I will create an opportunity or just wear them while watching tv, who cares, they are just ment to be pretty:)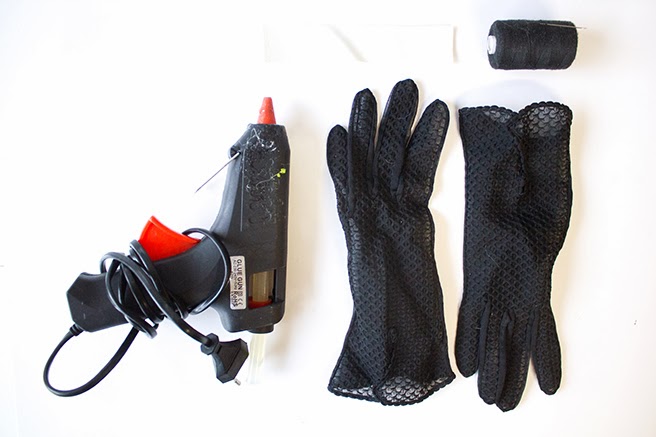 Gloves | Glue Gun | Piece of Leather | Needle & Threat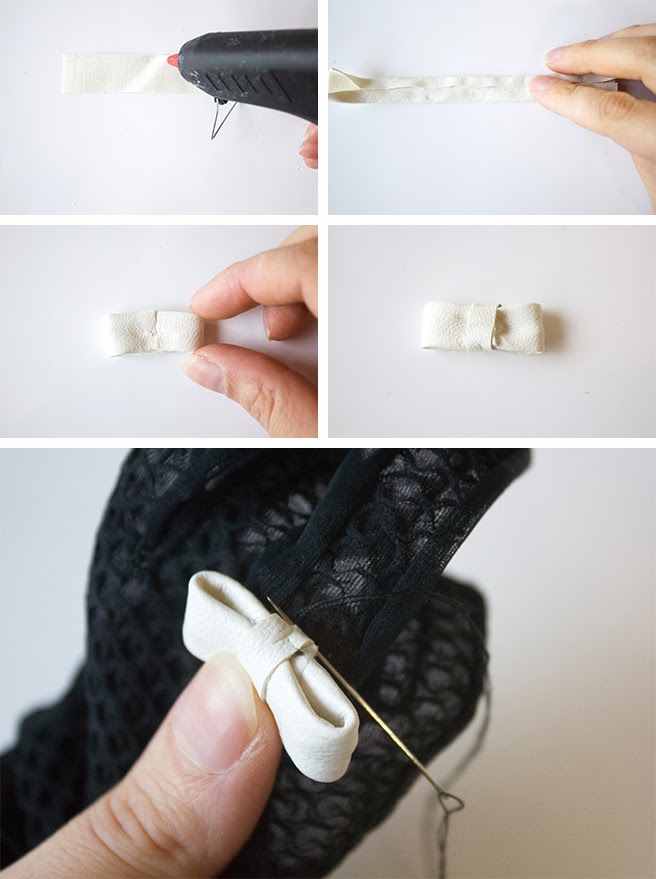 1. Cut a piece of leather into a strip and apply some glue on the wrong side.
2. Fold the bottom and top part towards each other.
3. Apply a dot of glue in de the middle and fold the left and right side towards each other.
4. Cut another piece of leather into a small stroke. Wrap the it around the middle of the bow and secure on the back with a dot of glue.
5. Sew the bow to the gloves.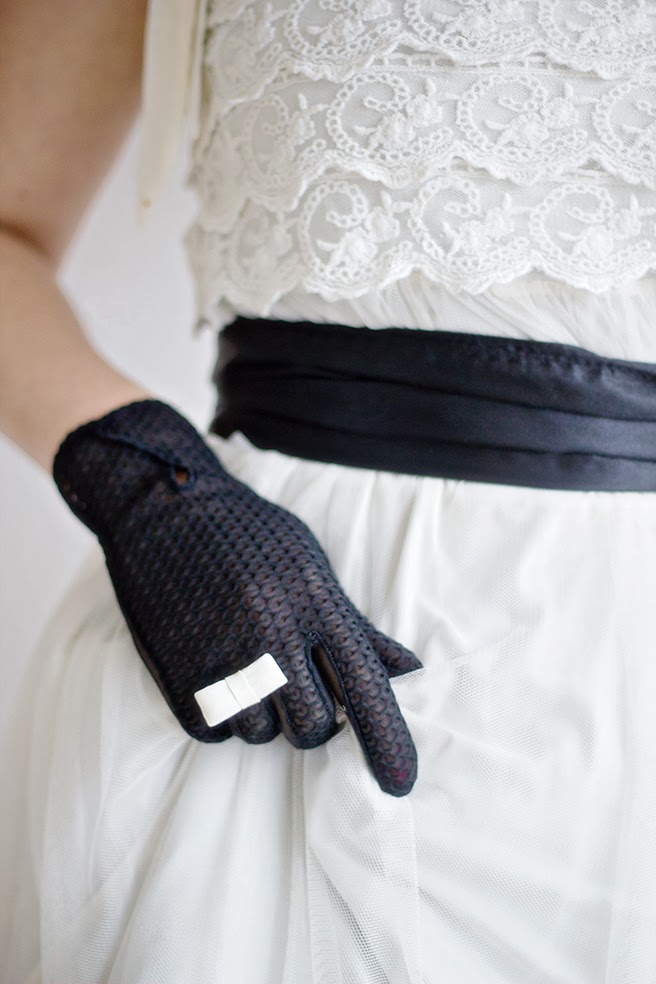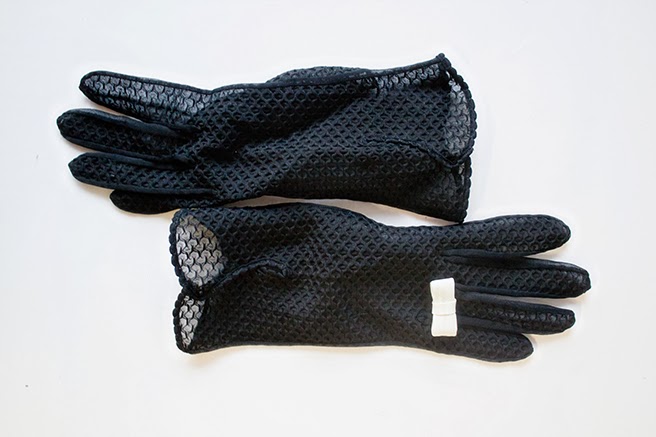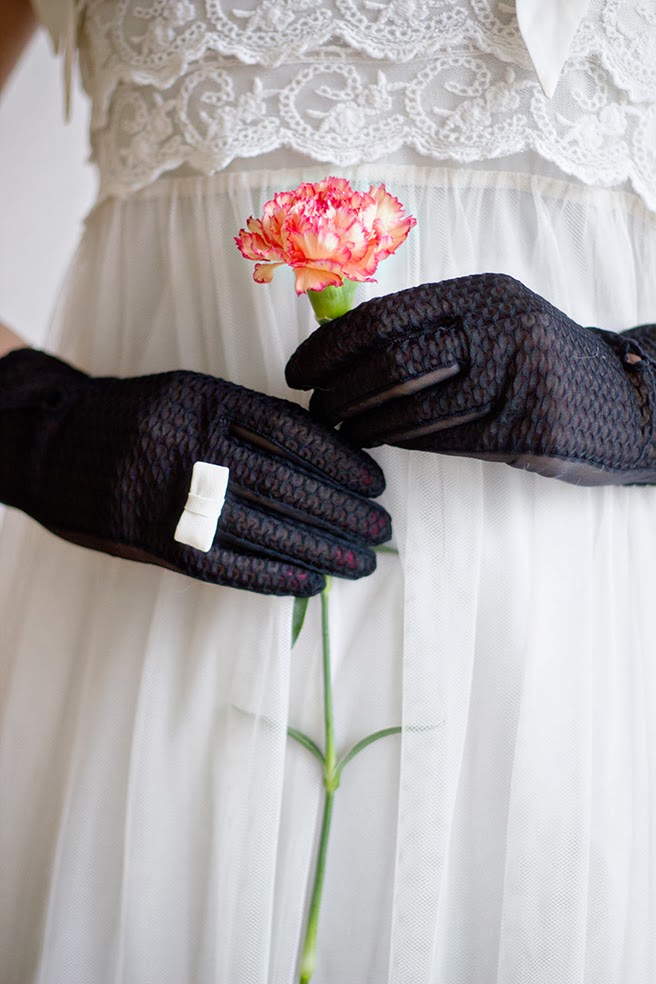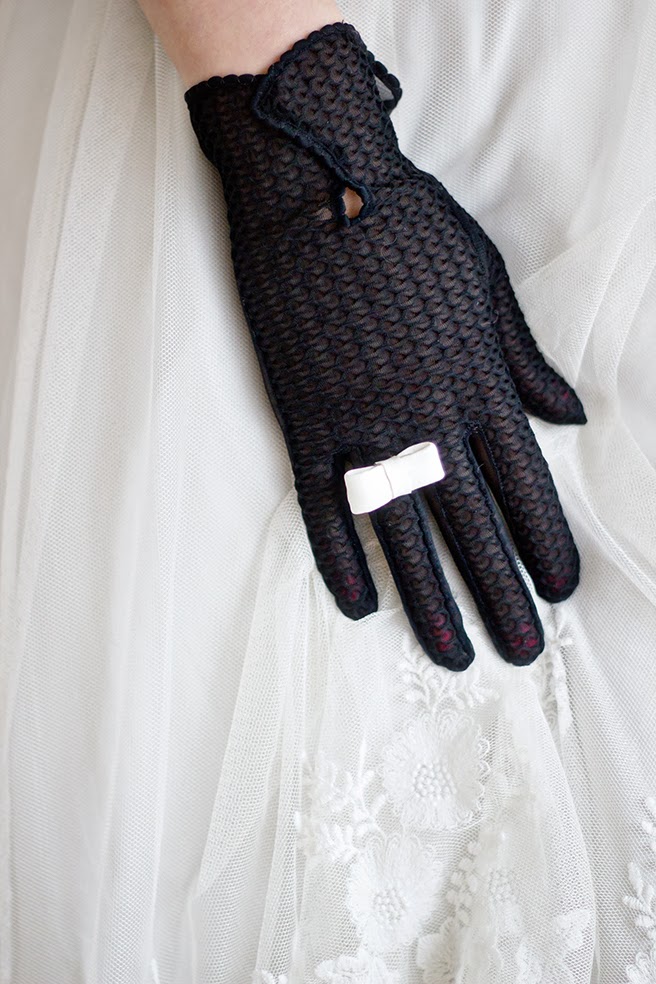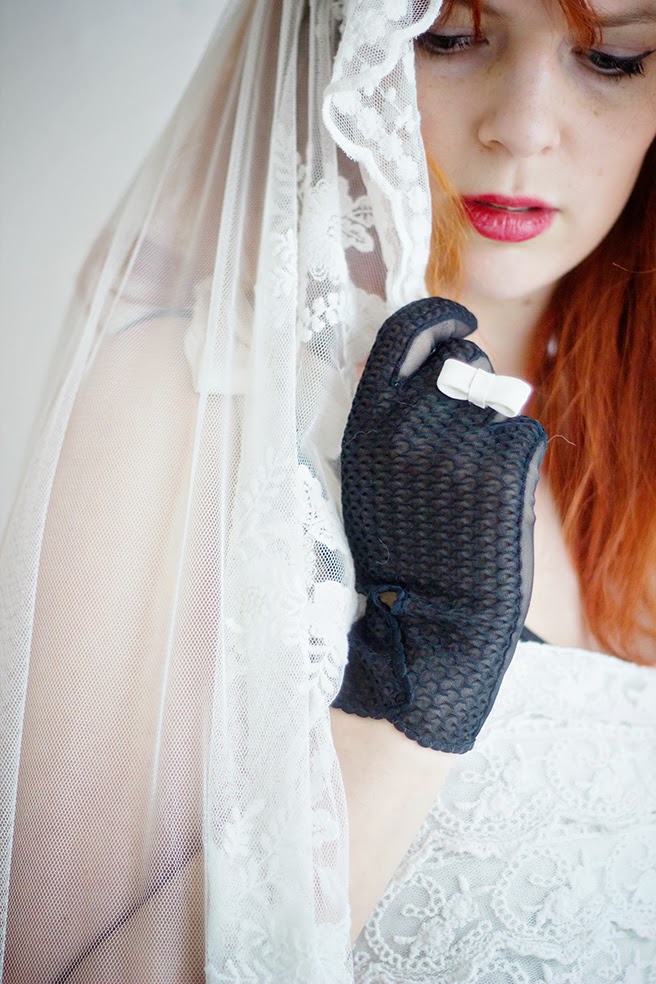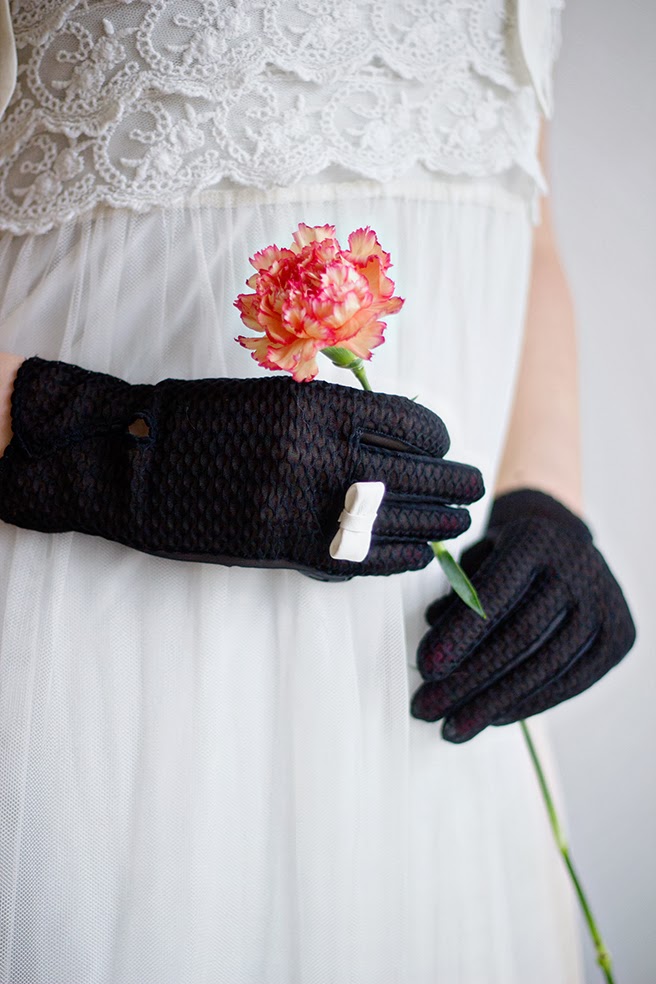 Gloves are Vintage | Dress by
H&M