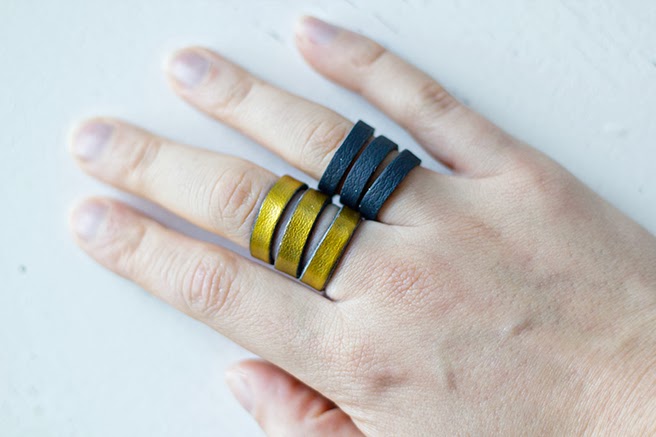 Always wanted to wear a ring that's: comfortable, pretty, adjustable, matches with everything and can be made in under 5 minutes?
Well, today is your lucky day, because I have ring tutorial for you that is just all of the above.
My sister mentioned that a friend gave her a leather ring and that it was the most comfortable thing she ever wore. And I immediately loved the idea of making something that's so simple, yet fashionable.
I started to design some options and decided to make a DIY out of this one. I hope you like it!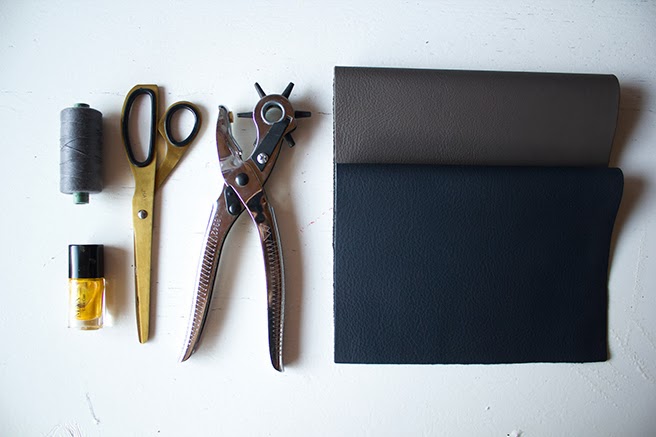 Leather | Thread | Hole Punch Maker | Scissors | Nail Polish* (*optional)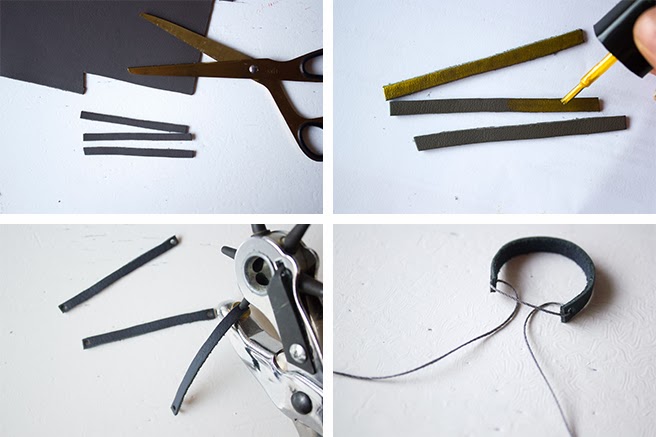 1. Cut the leather into small strips in the size of your finger
2. (*optional) I wanted the leather to be in a different so I applied two layers of gold nail polish on the leather.
3 Use your hole puncher to punch a hole on both ends of the leather strip.
4. Use the thread to make your pulling it through both holes. Ty a knot to secure.