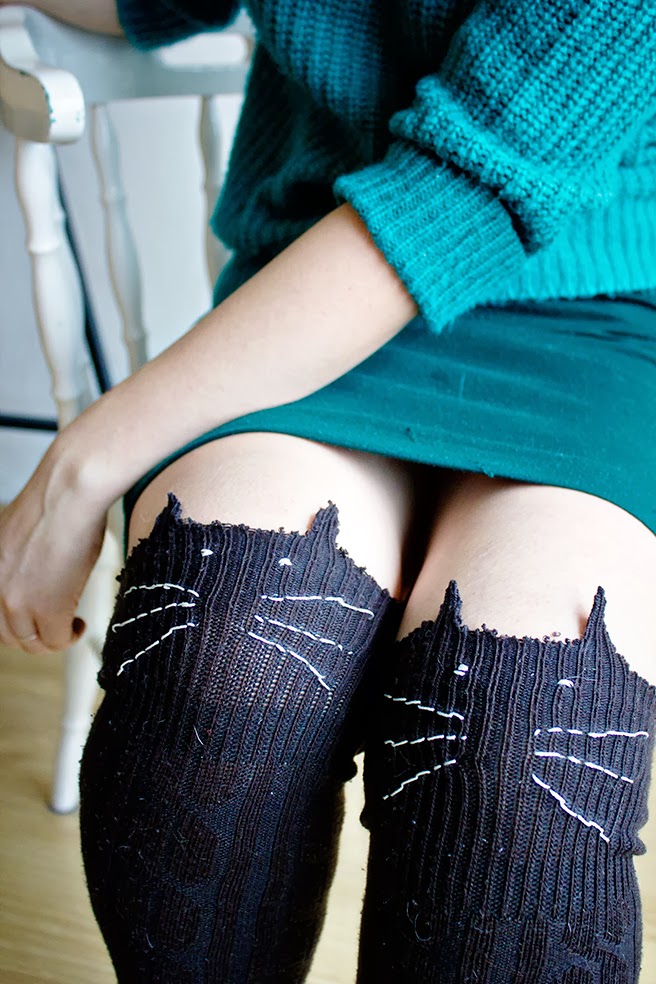 What happens when you put two of your favorite things (cats and fashion) together? You get Cat Socks!
And no, not socks for your cat to wear, but to keep you warm and cozy during these cold months.
They are extremely easy to make, and I think I finished them in under 15 minutes! Here's how you can make them too:
(And more about my New York adventure coming soon, but I felt that a little wintery DIY wouldn't hurt anybody:)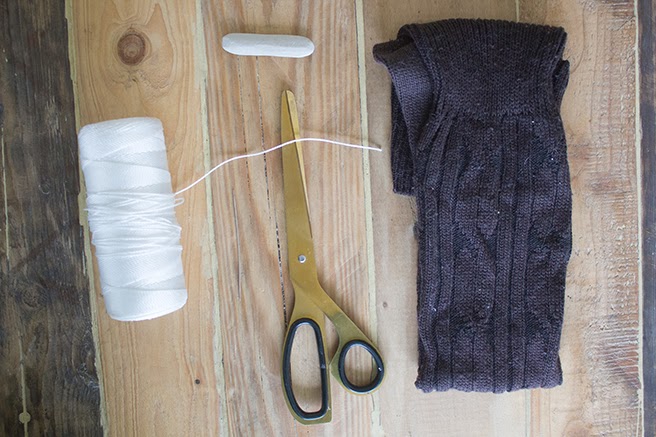 Socks | Needle & Thick embroidery thread | Chalk | Scissors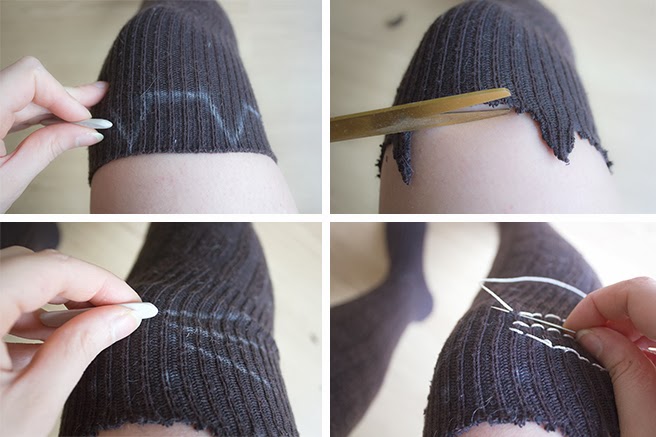 1. Put the socks on and draw the cat-ear shape on the sock with your chalk.
2. Cut the shape while while still wearing the socks(be careful!)
3. Draw the whiskers and eyes with your chalk.
4. Follow the chalk lines with your tread and embroider the whiskers and eyes.