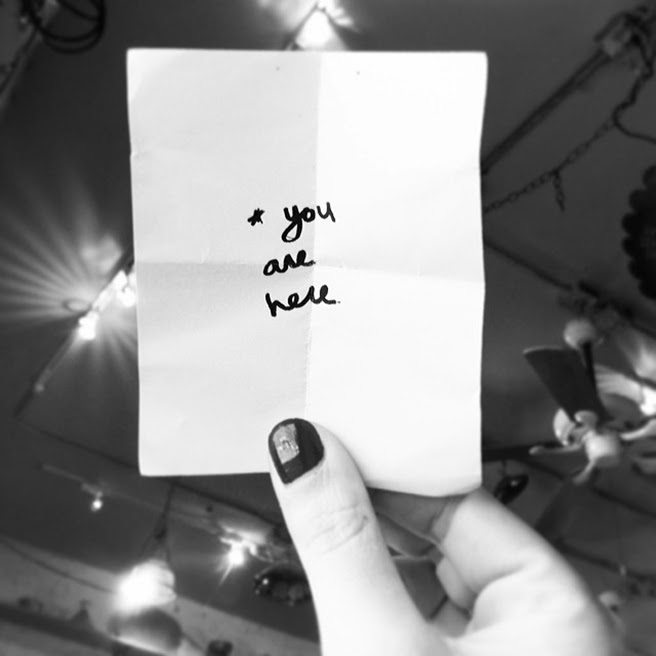 Today I flew back from my wonderful journey to the fabulous New York City. And I am writing this NYC diary post while fighting my extreme jetlag, but I am not complaining because I had the most amazing time in the last three weeks!
here's more about my last week:
(above) This note was given to me during a theatre performance and I loved how appropriate it was for me sitting in my favorite city and just be in the moment.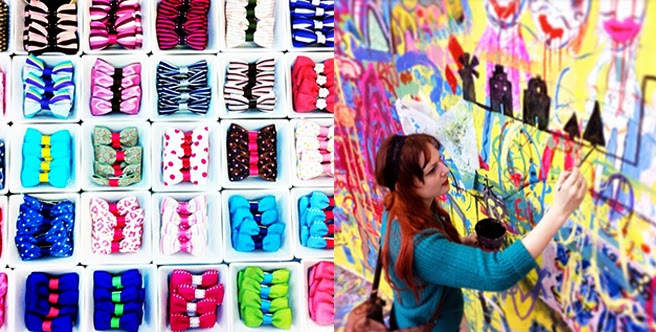 Besides hanging out with friends, I have been doing research for my school every single day, which was a lot of fun. Some days I would go to museums or galleries and other days I would walk around and be inspired by what I saw and make notes about it or take pictures. 
Above you can see some very pretty bow hair clips,which to me made a great pattern by how they where displayed. On the right I am painting on a museum wall at the New Museum. They had a whole floor covered in pretty paintings by visitors.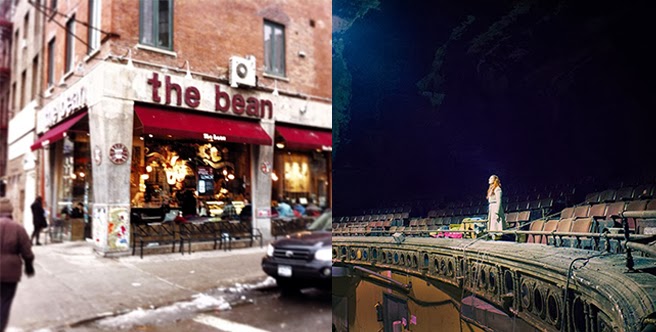 And when I wasn't walking around the city, I would stay in coffee places for the free wifi and delicious coffee to work on my blog, read or just watch weird dressed New Yorkers walk by. 
My favorite moment was the day that I took pictures of the Loew's Theatre. You can read more about this in my

previous post

. I still can't believe I was aloud to go in and take photos of it!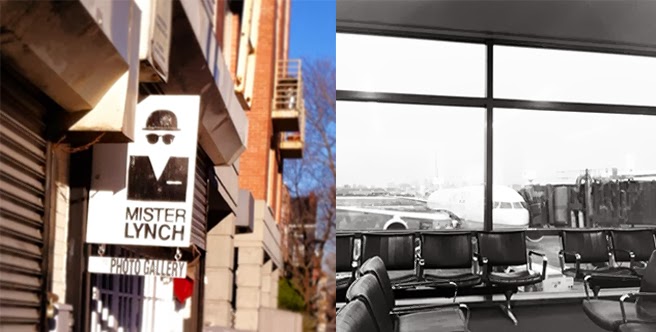 And finally I got to meet the amazing

Mister Lynch

, a brilliant Brooklyn based photographer that was kind enough to answer my questions (even though I was very nervous and didn't ask him a lot, because I forgot all of the questions as soon as I walked in:))
I has all been so much fun and even though I am exhausted right now and could sleep for a very very long time, it also gave me new inspiration, ideas and energy. 
I can't wait to recover from jetlag and get started on new cool projects!