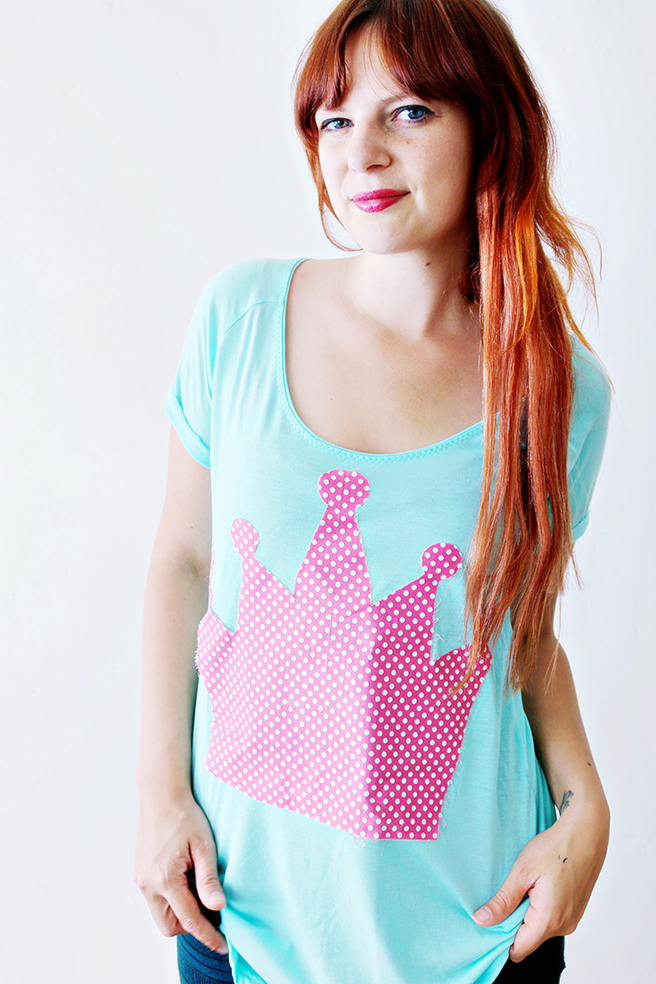 Also feeling tired of having spend all of your money on airplane tickets but seeing all these fun printed shirts in the stores that you just have to wear on your trip? I know I do!
Do I have a solution for you, just upcycle your old shirt in 10 minutes! And the best part is that you can customize it any way you like. 
Dots, colors, animalshapes, you pick it and combine it into your own shirt!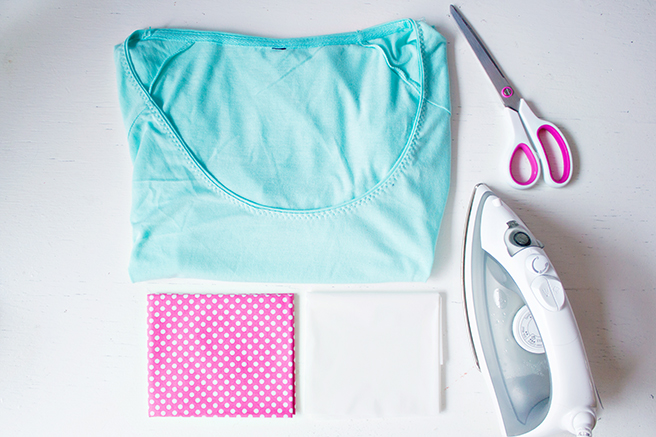 Supplies: Iron-on Adhesive | Fabric | Shirt | pencil/chalk | Scissors | Iron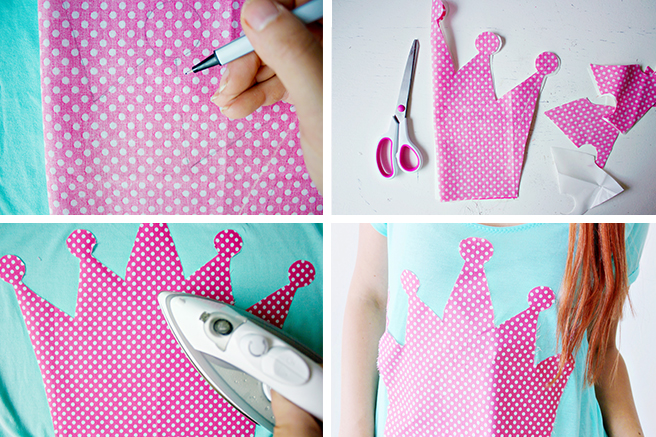 DIY:
1. Draw your desired shape onto the fabric with your pencil or chalk. If you have a simple shape like I used, than you can fold the fabric over and only draw have of the shape.
2. Place the fabric on top of the adhesive paper and cut the shape out of the two layers.
3. Place your shirt onto on ironing board and decide where you want your shape to be on the shirt. Place your fabric with the adhesive underneath onto your shirt. Carefully iron the fabrics together.
4. Let the fabric cool and check if all the corners and edges stick together. If not, than iron over the edges once more.